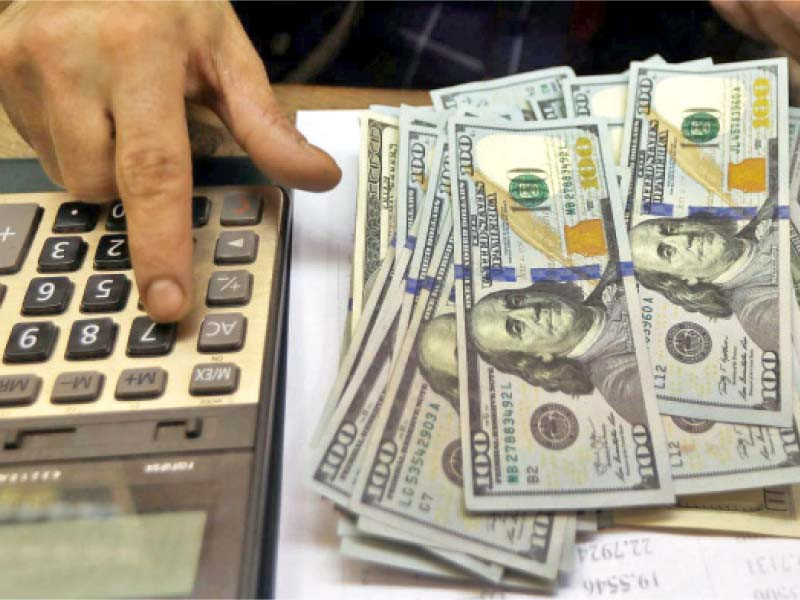 ---
KARACHI:
The Pakistani rupee maintained an uptick for a third consecutive working day, as it inched up by 0.31% (or Rs0.68) to close at a one-week high at Rs219.73 against the US dollar in the interbank market on Tuesday. With this, the domestic currency regained 0.54% (or Rs1.18) in the last three days. The rupee is gaining its strength in the hopes that, upon Prime Minister Shehbaz Sharif's visit to Saudi Arabia these days and his scheduled visit to China next month, friendly countries will offer meaningful support in managing the devastating floods and the subsequent financial crisis.
Reports suggest that Saudi Arabia has revived its plan to set up a petroleum oil refinery at an investment of $10 billion in Pakistan and would document its commitment by rolling over deposits worth $3 billion to the State Bank of Pakistan (SBP) during Sharif's visit. Similarly, China is expected to roll over debt worth $6.3 billion for Pakistan during the premier visit due in November.
An expert said the rupee would continue to move in the range of Rs215-220 in a short run, and would continue to consolidate around the current levels ahead of the receipt of the $1.5 billion due from the Asian Development Bank (ADB) and another $500 million due from the Asian Infrastructure Investment Bank (AIIB) in the ongoing month of October. He also forecasted that the rupee would adopt a new direction given the outcome of the premier's official visits to Saudi Arabia and China.
"If he manages to convince the friendly countries to announce some sort of new bailout packages, then the rupee will resume its recovery drive," he said. He also noted that no friendly country had given Islamabad anything in the shape of financial assistance to help the country recover from the financial turmoil "since this government came to power in April 2022.
COMMENTS
Comments are moderated and generally will be posted if they are on-topic and not abusive.
For more information, please see our Comments FAQ