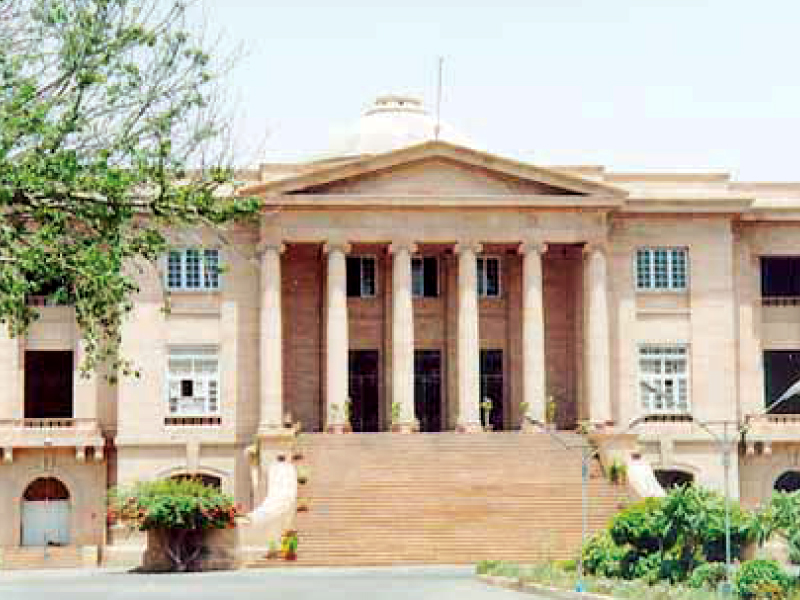 ---
HYDERABAD:
Sindh High Court (SHC) Chief Justice Ahmad Ali M Shaikh said on Friday that infrastructure in the province was damaged by the recent devastating floods and because of bad governance.
Talking to the lawyers during a visit to the Sindh High Court Bar in Hyderabad, Chief Justice Shaikh said that the courts had nothing to do with administrative matters, adding that it was the domain of the administrative officers.
He said that the infrastructure of Sindh had been destroyed due to some natural disasters and in parts by the bad governance. However, he clarified that the judiciary could not deal with the administrative matters. "Basically, these matters have to be looked after by administrative officers," he said.
The function of the courts was to interpret the Constitution and the function of parliament was to enact legislation, he said, adding that the matter of improvement in administrative matters lied with the people, who elected their representatives.
The people were in a position to ask their representatives about their performance, he said, adding that when the public representatives realised that they would be held accountable through vote after every five years, the situation would be different.
Chief Justice Ahmad Ali M Shaikh emphasised that justice was the basic right of every man same as the right to life. He added that every person should get justice. He also said compared to ordinary people, the lawyers were more aware of their rights.
About the flood victims, the chief justice that matter was pending with the Supreme Court. He added that it was not the SHC's authority to take suo motu notice, rather it was the Supreme Court's prerogative.
Earlier, the Chief Justice inaugurated the Bar Room, Cafeteria, Drafting Section, Digital Library, ATM, Consultation Room at the bar. A large number of judges and lawyers of the Sindh High Court Circuit Bench Hyderabad were present on this occasion.
COMMENTS
Comments are moderated and generally will be posted if they are on-topic and not abusive.
For more information, please see our Comments FAQ