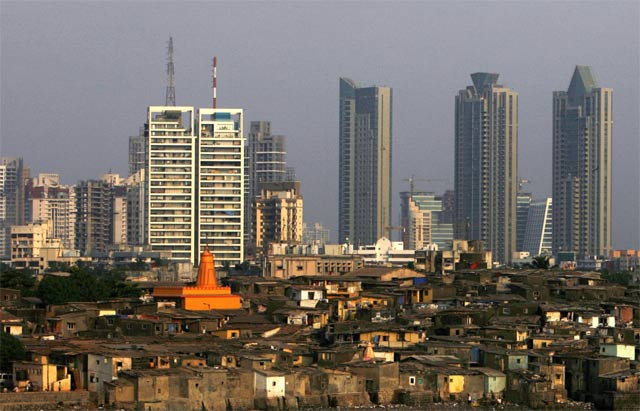 ---
KARACHI:
Pakistan currently has 82 million people living in urban areas. By 2030, this will be almost 41% of the country's total population and more than 50% by 2050. This stated at a day-long conference jointly organized by the UNDP in collaboration with the Institute of Business Administration (IBA) on Wednesday.
Urban planners, senior bureaucrats, environmentalists, and academia discussed various issues Pakistan's cities, especially Karachi, has been facing at the conference, titled 'Urban Resilience Conference - Reimaging Resilience: The Transition to Sustainable Cities'.
"Pakistan is at the risk of climate change impact," said Sindh Minister for Environment, Climate Change and Coastal Development Muhammad Ismail Rahoo. He said that 24 districts of Sindh have been badly affected by the recent heavy rains and the floods they induced.
He said that displaced people are in need of food and drinking water. "These floods unfold lessons for us as a nation," he said, adding that Pakistan's contribution to climate change was negligible but still it was paying the price for climate change.
"We have not learnt a lesson from the past," said Karachi's Commissioner Iqbal Memon. He said that illegal immigration was an issue in the city. "Encroachment is another serious issue," he pointed out, saying his officials face threats when they launch anti-encroachment drives.
Dr. Gul Mohammad Laghari, member Planning and Development Department, said that: "Karachi is not Lahore that has developed cities like Gujranwala or Faisalabad."
He said that people migrate to major cities like Karachi because of lack of health and education facilities in their home towns. He said that the provincial government, knowing the gravity of urbanization, was planning to revise a master plan of 12 cities.
Speaking on the 'Sustainable Urban Planning', Najam Ahmed Shah, Secretary Local Government, said that the government was aware of the environmental issues. He said that security, solid waste management and clean drinking water were some of the major issues Sindh's cities, including Karachi, Hyderabad and Sukkur, were facing.
"Karachi is expanding," said well-known urban planner Dr. Noman Ahmad. "Expanding in terms of dimension and population," he added.
Nazir Ahmed Essani Memon, Project Director of Karachi Neighborhood Improvement Project, said that all the roads constructed as part of the project were not damaged during the recent heavy rains in the city. "There was zero damage," he said, quoting Peoples Square and others. He also said that many development projects were in the pipeline, including reshaping and remodeling the food street at Boast Basin.
Dario Garcia de Viedma, Production Manager Citi Beats, during his online session said: "People of Pakistan are very resilient against [natural] catastrophes. They are resilient against food insecurity as well as health issues."
Balochistan's Secretary for Planning and Development department Abdullah Khan said: "People of Balochistan have faced tremendous impact of climate change in last 30 years."
Published in The Express Tribune, October 13th, 2022.
COMMENTS
Comments are moderated and generally will be posted if they are on-topic and not abusive.
For more information, please see our Comments FAQ