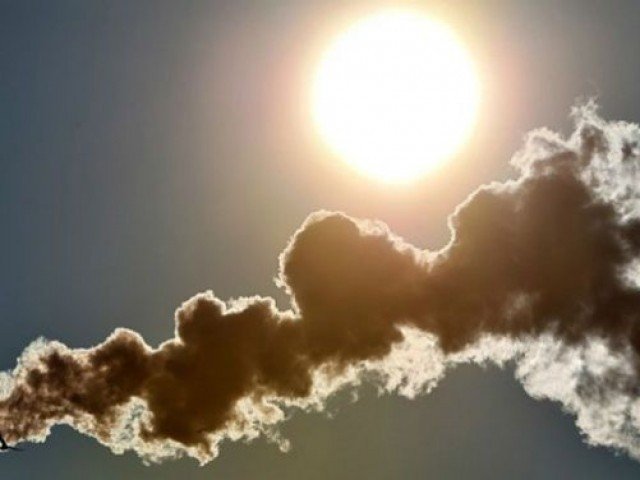 ---
KARACHI:
Weather in the city remained hot and dry on Wednesday, as the sea breeze remained suspended while gusts of hot winds from Balochistan kept the heat index high.
According to Pakistan Meteorological Department, maximum temperature in the city was recorded at 36.5 degrees while humidity ratio was recorded 19%. Due to low humidity, the intensity of heat was not felt much in the city.
As per PMD Early Warning Center, hot and dry weather will continue in the city for the next several days. Sea breezes will remain suspended completely in the afternoon making way for the hot winds from the desert of Balochistan. However, the sea breeze is expected to return after sunset to make the evening pleasant.
The maximum temperature in the city today (Thursday) is expected to remain between 35 to 37 degrees, while the mercury is expected to remain between 36 and 38 degrees on Friday.
Other parts of the province may also record hot and dry weather.
Under the influence of desert winds of Balochistan, Karachi remained at the fourth place in the list of the world's most polluted cities.
According to the air quality index, the amount of polluted particles in the atmosphere of Karachi was recorded at 155 particulate matter.
Delhi (India) topped the list of most polluted cities with 177 particulate matter. Lahore was recorded as the fifth most polluted city in the world with 154 particulate matter.
Published in The Express Tribune, October 13th, 2022.
COMMENTS
Comments are moderated and generally will be posted if they are on-topic and not abusive.
For more information, please see our Comments FAQ