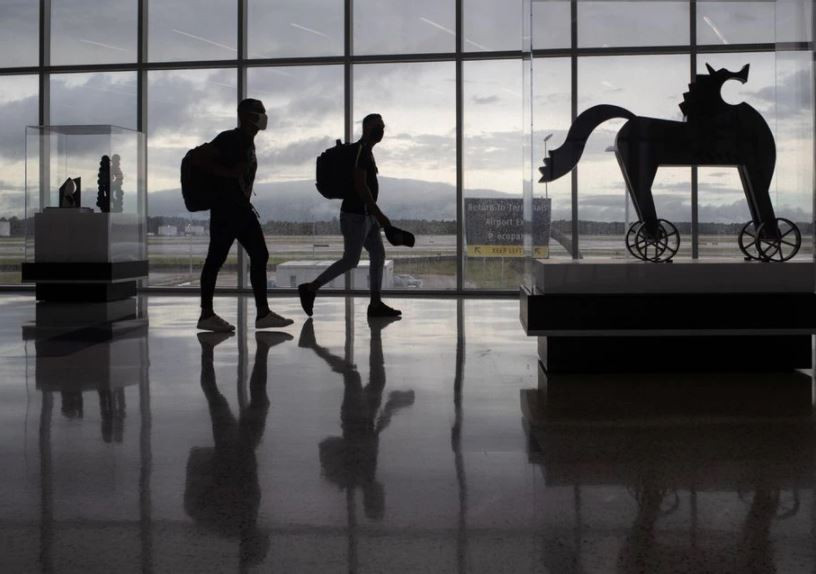 ---
ISLAMABAD:
The federal government has made customs declaration mandatory for passengers travelling abroad from Pakistan and coming back to the country on carrying prohibited items and currency worth up to $10,000.
According to a notification of the Federal Board of Revenue (FBR), a copy of which is available with The Express Tribune, the baggage rules for passengers have been amended and a customs declaration form for the travellers has also been introduced.
Passengers travelling to Afghanistan will now be allowed to keep only $1,000 with them and will be required to submit a declaration form on carrying more than the said amount.
Travellers going to other countries will be mandated to declare the currency they carry according to the format introduced by the Pakistan Customs.
Passengers going to states other than Afghanistan will be allowed to carry up to $10,000 with them but will be required to submit a declaration on keeping more than $5000.
Travellers including children of up to five years of age going to foreign countries other than Afghanistan will be permitted to carry $1,000; those aged five to 18 years will be allowed to keep $5,000 and passengers above 18 years will be eligible to possess $10,000.
All the passengers carrying more than $5,000 will have to submit a declaration form.
When contacted, the customs authorities maintained that action would be taken under the law against passengers who keep more than the amount permitted to carry during travelling.
Meanwhile, the customs declaration form can be submitted electronically before departure abroad or manually at the time of leaving the country.
Passengers coming to Pakistan from abroad will have to submit a customs declaration on carrying currency worth up to $10,000 or prohibited items. They will also be required to declare jewellery and other valuables they carry at the time of landing in Pakistan.
According to the customs authorities, apart from amended baggage rules, customs regulations will also apply on the travellers.
COMMENTS
Comments are moderated and generally will be posted if they are on-topic and not abusive.
For more information, please see our Comments FAQ