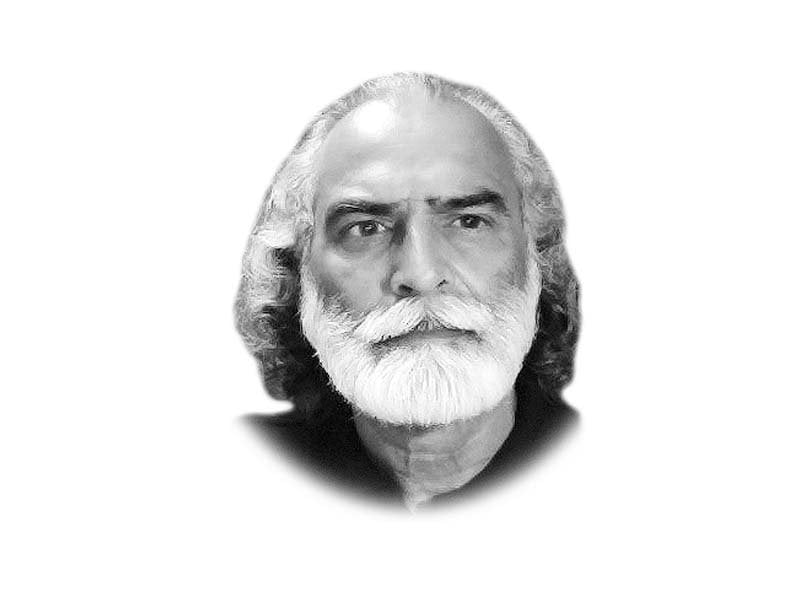 ---
With time, everyone with some variance learns lessons that ultimately help bring improvements in systems and behaviour. Animals, plants, birds, insects, and even germs and viruses evolve through that process, which appears to become an integral part of their instinct. It seems a rule of nature. However, there is a big difference between humans and animals as animals cannot be greedy, but humans can.
Animals through their instincts keep the natural balance, we humans destroy it. One example of this is climate change. Greed deprives humans of empathy and passion, which takes away a sense of responsibility and learning. No wonder our disaster management remains as poor as it was in 2005 or 1992. With that in mind, I intend to examine the two mega-disasters. Despite the difference in the trigger, time, and space between the 2005 earthquake and the recent floods, there are many similarities between the two gigantic disasters.
Today 17 years later, the people of the quakehit areas remember their departed loved ones, the colossal destruction, and the massive displacement that they had suffered. Unfortunately, the negligence of our ruling elite has made nearly 33 million people suffer from another disaster and undergo similar despair once again. During these 17 years, the country suffered from many mega-disasters including the disastrous floods of 2010 and 2014. Though the coffers of Pakistan's ruling elites have increased 100 times, their governance has deteriorated 200 times.
In 2005 a military general was in power. The second local government election had just been held. A general election had already taken place in 2002 and federal and provincial governments were in place. Though initially, the response of the civil-military governments was slow, it gained momentum within a few days. A large majority of the displaced people were 'settled' in tent villages within a few weeks. On 19th November, an international donor conference was held in Islamabad that raised $6 billion. Almost every development and humanitarian agency, the UN Secretary General and every country including cash-starved Cuba responded generously to the mega tragedy.
It was not just the tragedy that motivated the world consciousness to respond promptly, it was also the organised response of the Pakistani state at the time and its [relative] credibility. On the other hand, today despite massive support for the 13-party ruling coalition, and unprecedented destruction and displacement, many donors appear to be reluctant to provide financial support to the government for the flood victims. Some of them preferred to donate in kind. Others just wanted to reschedule or defer loan payments.
Perhaps they have little trust in the Sharif-Zardari-Fazal trio. Eight weeks on, a large majority of the affected people are still without any organised support. Khairpur Nathan Shah is still under six feet of floodwater. Even Rojhan is still inundated. Recently, PATTAN surveyed 38 flood-hit areas — in more than two-thirds of the places no one mentioned the role of any of the state institutions and ruling parties after the floods.
This reveals that a majority of the affected people have little relationship with the state. These are features of the gravest inefficiency on the part of the federal and provincial governments. Two months have passed, yet the governments have failed to develop or even draft a recovery and rehabilitation plan even when hazard mapping and satellite images of most of the affected districts are available. Merely blaming the scale of devastation and the origin of climate change is the crookedness of rulers to hide their failures and not enough to attract aid from donors.
A comparison of the two disasters also shows the initial response to the recent flood disaster is haphazard, extremely sluggish, inadequate, sporadic, and partisan, and sadly littered with alleged cases of corruption. Also, cases of protests and hurling abuses at the ministers are not new but have increased after the recent disaster, especially in Sindh. On October 2, women and children from affected areas of Sindh took to the streets of Hyderabad against the ruling parties. Similar rallies have taken place across Sindh.
Since 2005, Pakistan has spent billions of rupees on setting up disaster management structures at federal and provincial levels, improved legislation, developed better policies and plans, etc. However, these developments could not be translated into action. Neither early warning, response, preparedness nor disaster risk reduction (DRR) improved. Rather, disaster management authorities failed to transform disaster governance from relief to DRR — a backbone of Pakistan's disaster risk management vision and policy, which is based on the concept of inclusive risk governance.
Sadly, everything that is essential in disaster risk management is being ignored by governments. In this ocean of failures, Rescue 1122 emergency services are the only hope. As mentioned, PATTAN has been conducting surveys in the flood-affected areas. Our purpose has been to identify gaps in disaster risk governance and response regularly. Despite setting up better equipment for flood forecasting, the early warning system has not improved since 1992, when PATTAN started working with flood-prone people.
It was highly impressive to see Governor Ron DeSantis of Florida informing his people about the emerging disastrous situation due to Hurricane Ian and the arrangements made to cope with the impending disaster. Alas, our PMs and CMs failed to show similar interest before the occurrence of the disaster. Merely visiting affected areas from helicopters and attending staged meetings in flood-affected areas send the wrong message and seem like a farce.
After the 2005 earthquake, I was perhaps one of the first few persons from the NGO sector who reached Balakot and Garhi Habibullah within 24 hours. Since then, we have been working with the local communities. Based on our experience I am confident that in the wake of the 2005 quake, the government generously facilitated the NGOs to assist survivors. Funds from abroad were transferred to NGOs' accounts without any hassle or delay. Many new NGOs were formed.
However, since 2014 every successive government consolidated the restrictions that the previous government had imposed on the NGOs' work. Today when every helping hand should have been welcomed to share the burden of the needs of the 33 million affected people, NGOs are being made redundant. Experienced NGOs and Civil Based Organisations are sitting idle. Resultantly, eight weeks on, a large majority of the affected people are left at the mercy of cruel circumstances and callous officials.
COMMENTS
Comments are moderated and generally will be posted if they are on-topic and not abusive.
For more information, please see our Comments FAQ