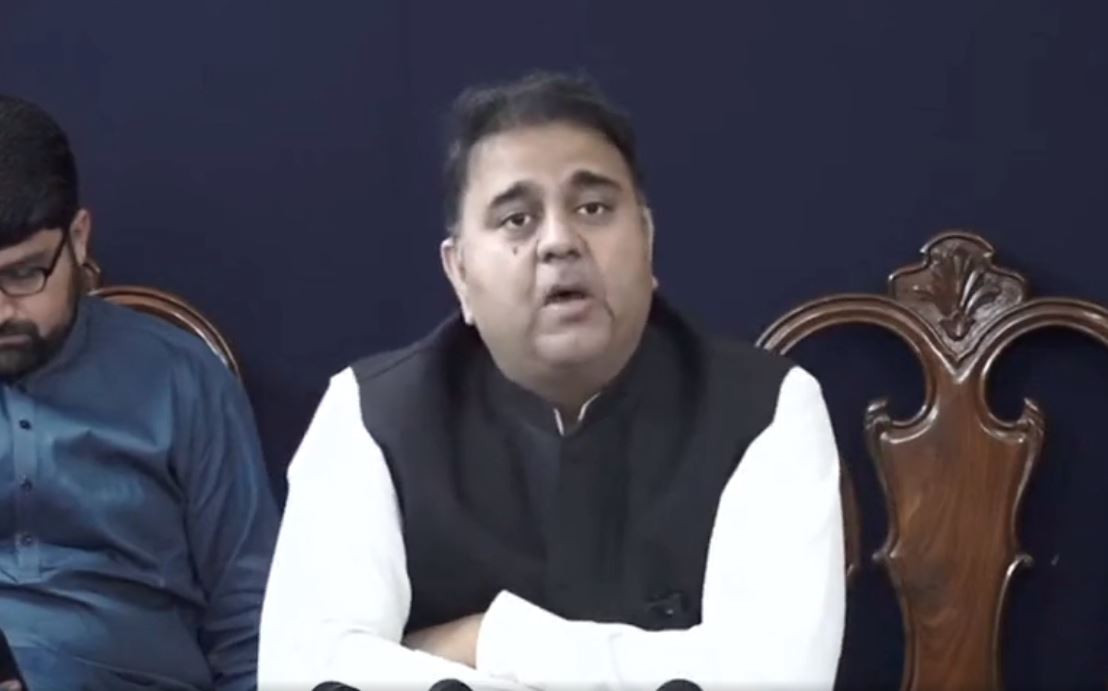 ---
ISLAMABAD:
PTI leader Fawad Chaudhry on Wednesday rubbished the allegations that his party had objections to the appointment of any new army chief but clarified that it had only reservations about those at the helm of the process of picking a new military head.
Speaking outside the Supreme Court building, the PTI leader said all the generals are picked through a thorough meticulous process and the PTI does not object to any new army chief being appointed.
He also lauded the Chief of Army Staff (COAS) General Qamar Javed Bajwa's statement about the economy and said it was the 'establishment' who had to decide to which extent they wanted to participate in national politics.
The statement comes as a debate rages in national media and political circles on possible successors to incumbent Chief of Army Staff General Qamar Javed Bajwa, who is scheduled to retire in November.
The constitution allows the prime minister to pick the military head from a list of generals submitted by the outgoing chief. However, the matter saw intense tensions when last month the army reacted strongly to some "defamatory" statements made by Imran Khan on the appointment of the new military chief.
Addressing a rally in Faisalabad in Punjab last month, Imran had accused the government of trying to appoint a "favourite" as the next army chief, stirring political controversy with Imran's arch-rivals demanding action against him for "maligning" state institutions.
NAB amendments
In a conversation with the media on Wednesday, Fawad shared that the Supreme Court judges have asked really good questions during the hearing on Imran's plea against the government's amendments in the NAB laws, which claims the new laws are an "violation of fundamental rights".
He lamented that in the wake of these tweaks, the system of accountability has been virtually dismantled in Pakistan.
"The verdicts in Shahbaz Sharif, Maryam Nawaz Asif Ali Zardari cases are a clear indication that the system of accountability in Pakistan has ended."
He reiterated that the main objective of the "regime change conspiracy" was to abolish the accountability system. He bemoaned that the government has also amended Section 25 of NAO, 1999, under which anti-graft body recovered a huge.
"In the wake of this amendment, millions of rupees will have to be returned by NAB."
He also lashed out at Defence Minister Khawaja Asif and said that the minister was Pakistan's "national security disaster".
"He has Imran Khan phobia. A mentally-challenged person has been appointed as the defence minister," the former information minister said.
He further added that Asif "badmouths Imran when surrounded by government security."
He added that the minister neither talks about Kashmir nor speaks on Pakistan's defence.
COMMENTS
Comments are moderated and generally will be posted if they are on-topic and not abusive.
For more information, please see our Comments FAQ