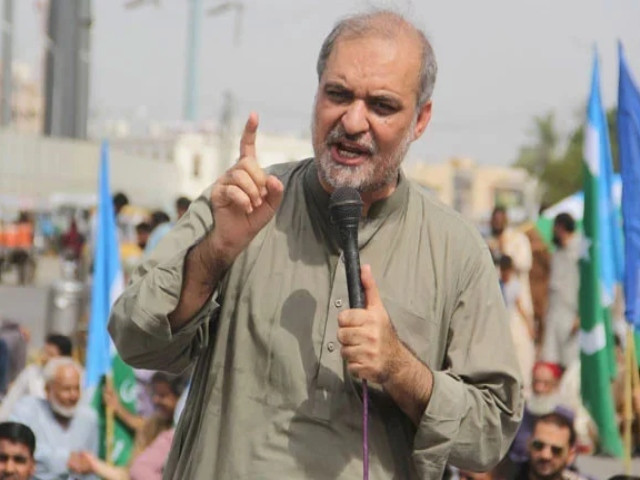 ---
KARACHI:
Engr Hafiz Naeemur Rehman, chief of Karachi chapter of Jamaat-e-Islami (JI), has said that the PPP government in Sindh adopts undemocratic route and violates court orders when it comes to the local government setup in the province.
While addressing a press conference at the JI Karachi headquarters on Tuesday, he said that the Sindh government was using illogical pretexts to avoid facing Karachiites in the LG elections. He further said that the PPP regime was not willing to give financial and administrative powers to the local government in defiance of Article 140-A of the Constitution and in violation of court orders.
He asked the Sindh government to show when it had sent police contingents to interior Sindh and how many policemen were deployed in the flood-hit areas.
He explained that the Election Commission of Pakistan is empowered to order deployment of law enforcers from other provinces and even to summon Rangers and army personnel to maintain law and order during the elections.
Rehman said that the LG setup is the only solution to the burning issues of the mega city and Karachiites have the right to elect a city government for themselves. The PPP government has been using the pretext of floods to avoid LG elections but the matter of fact is that it has done nothing for the flood victims.
Published in The Express Tribune, October 5th, 2022.
COMMENTS
Comments are moderated and generally will be posted if they are on-topic and not abusive.
For more information, please see our Comments FAQ