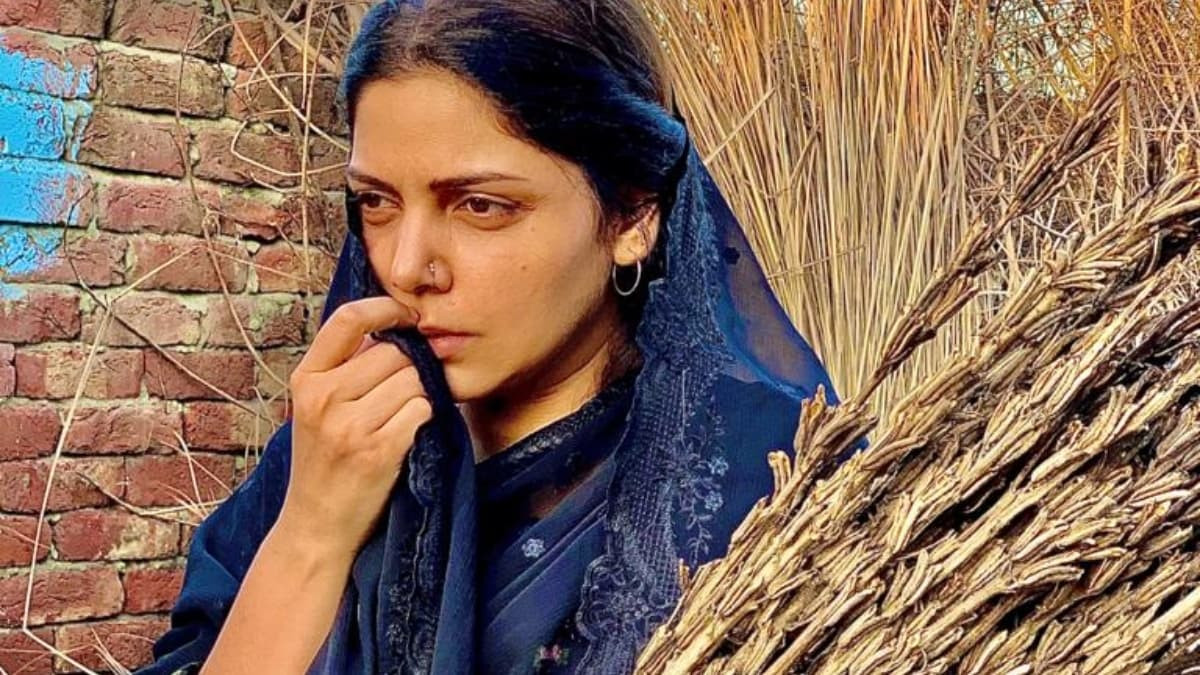 ---
Last week, many artists were called out for 'flying to Canada' for an award show amid a national catastrophe. Later, the celebrities had pointed out that the revenue of the said awards will be donated to flood victims. Many celebrities have done their share and urged many others to come forward and help the affectees in their time of need. One of them has vowed to move mountains while extending support to the affected people in ruined areas.
Hadiqa Kiani has been knee-deep in the relief work process of the devasted areas. The singer had made headlines for her relief work for the flood victims and has urged others to do the same. However, she has now taken to social media to highlight that she had also bagged an accolade in the aforementioned awards. But added how her focus on relief work couldn't allow her to head to Canada.
Sharing a video from the awards, Kiani shared, "As has been abundantly clear, my focus right now is the plea of flood victims, my mother and my son. So this year I was unable to attend the HUM Awards 2022 as they were held in Canada and traveling that far would be impossible for me right now."
She went on to add, "I have been away from social media outside of sharing about floods but my team and family members have informed me that there have been a lot of controversies about those attending, those not attending, and the fairness of awards. My social media accounts have received countless messages, tweets TikToks, and YouTube videos where people are very upset that I didn't win an award because I did not attend."
Commenting how she thinks she isn't worthy of winning an award for her debut performance, the Dupatta singer went on, "Although I do not think I was worthy of winning an award this year, I want to make it clear that I was presented with "Best New Sensation" award this year for my performance in Raqeeb Se. I found this out when my colleague and the wonderful actress Iqra Aziz messaged me about the win."
She further revealed, "I also received a call from Ammara Kashif (the beautiful and kind wife of Kashif Nisar) my first congratulatory call about the award and she sent me this video. And like I said, I don't believe I deserve the award but I want to make clear that Hum TV did not discriminate against me because I did not attend. They are not asking me to post this but I feel it is my duty to make that clear. We don't need more rumors in this world."
Thanking her cast and crew, Kiani remarked, "I would also like to thank the wonderful cast and crew of Raqeeb Se and congratulate my colleagues for the awards Raqeeb Se took home that night. It was a labor of love and nothing more. I would especially like to thank Bee Gul for her excellent writing, master director Kashif Nisar, Nauman Ejaz, Sania Saeed, Iqra Aziz, Faryal Mehmood, Saqib Sameer, Saba Faisal and everyone who was able to make this drama happen. Most importantly, I'd like to thank those who watched and supported this project."
Addressing the flak many artists have received, the singer opined, "I know those who are upset have reasons to be but instead of finding anger on others or the situation, let's find solutions and help each other. This doesn't mean we can't celebrate the good or do our jobs, this just means that we have to continue to do our part in making the world just a little bit better. One step at a time."
Have something to add to the story? Share it in the commetns below.
COMMENTS
Comments are moderated and generally will be posted if they are on-topic and not abusive.
For more information, please see our Comments FAQ