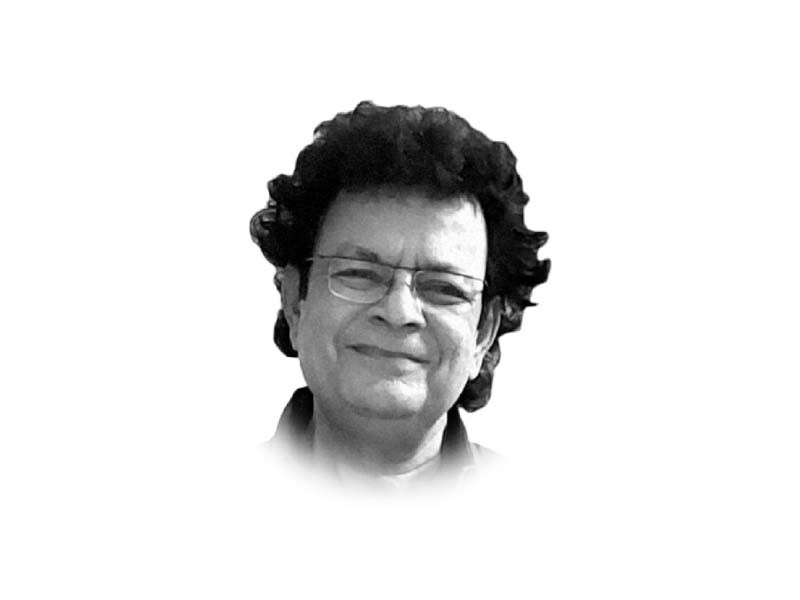 ---
Kim Anatol Elastin says, "People claim they know everything about the world. Unfortunately, they know least about themselves." While Albert Camus in his mind-shattering novel The Fall writes that the human being, believing in his unconquerable power, has taken on a sham identity, therefore he has to bear his sorrows himself, hence cannot share them due to his facade.
The Fall has been acknowledged as one of the best novels written by Camus — admired even by Sartre, whose opinion was a seal for making the novel a craze in the literary circles of France, when it was published. Why it got such an overwhelming response can only be understood by recounting its crux here: Clemons, the protagonist of the novel, hears a resounding but friendly laugh behind him; however when he tries to look at the person, venting it, he finds no one. Upon reaching home, when he looks in the mirror, he feels as if his smile has two folds.
After that incident, he perceives a change in himself that unlike in the past, he now knows many things about himself — one of which is that he is a worthless actor, acting for his interest only. His life is nothing but a repetition of the same incidents over and over again, and also of 'I' and 'I am'. But despite this, he is divided into two parts, as once upon being beaten up by a stranger at the market, he remains engulfed in the sense of gloom and bitterness. He tells that in his youth he was a sort of philanderer and would enjoy his pursuits till he had had enough of them. Nevertheless, following the mysterious laughter, a weird thing has happened in his life: he has begun to hear the footfalls of death. But instead of helping the poor, he begins to insult them. His misdemeanor has no pause even at that point rather it stretches to a level that now he indiscriminately misbehaves with people. At times, he wonders why he is committing all this, so he keeps himself from it and immerses in drinking but to no avail. In the meantime, he recalls the memory of the slim woman, who jumped into the river Seine before, but he could not discourage her from suicide. Now he feels that she is waiting for him in her dress of mourning. The ongoing conundrum in his mind propels him to detest religion. During this turmoil, a concept of assumption is bred in his consciousness that he is not a superman, because he has spoken up about his pains and adversities loudly.
Unfortunately, one day he falls ill; and in bed, different events of the past flash in his mind, particularly of war, in which he is made the reverend priest because upon asking in the camp, in jest he accepts that he is the one who has faced failures more than anyone in the war. So by tradition, he becomes a sacred leader among soldiers but with a responsibility to arrange water for the soldiers in the camp. One day in delirium, instead of giving it to a dying soldier, he slakes his thirst first. Thus, he is suffering the punishment of a wish: to dissuade the woman from jumping into the river Seine so that they may set themselves free of the unending torture.
'Slavery to needs' is a key metaphor of The Fall: that he is alone and barren cannot even be concealed by oration. Nonetheless, he is sure that people like him are the way of light. But over the years they have attained artificiality at the cost of their innocence. The study of The Fall reveals the actual image of humanity wherein human beings are seen trapped in difficulties, and therefore have a dream of a simple and easy life.
In 2016 a film Brain on Fire was made, which was based on the memories of Susannah Calahan, the news editor of a newspaper. The film depicts the unrest the central character is grappling with amid his deteriorating cerebral health. As a result of this placid turmoil, she is lost in herself. In this condition, she becomes oblivious of her love and everything; her sudden loss of control over her body turns her into a breathing dead body. This signifies how important and complex the human brain is that once it loses rhythm, it puts everything into anatomy in limbo so much that it is alive but not present.
Have you ever felt fear for yourself? Have you ever lost your way in childhood, then you must have cried for someone to take you home, did you ever think? In our lives, whether a deliverer comes searching for us or not, it is however certain that we would like to know if she were searched by anyone from among people near her. For that, the film must be watched, because it is a true story, the characters of which are taken from life; these characters are breathing in every society, in some, they are in excess, while in some fewer and you may be one of them. Nonetheless, their quantity, contrary to the analyses, is increasing fast. Since the human being of today is the captive of himself. He is such a helpless prisoner, who is extending his term himself and whose life is passing in fear, loss, and presumptions. It is only he who could describe the feelings of that life of imprisonment.
Klas Pontus Arnoldson, the Nobel prize winner from Sweden, while receiving the prize, said in his address: There is an old Norwegian tale that there was a time when the paths were laid out with bricks of gold and silver. That was why the abundance of both precious metals would not incline people to sin. It was a time when people were honest and discerning. Because of that, their laws and traditions were gentle. The populace of that peaceful and prosperous lived an ideal life. But this paradise on earth owing to superficial disagreements got interred in the quagmire. Nevertheless, despite the passing of centuries, the hope of regaining paradise lost has not disappeared till now.
Fundamentally, the human being is honest by nature, or he is both good and bad. In all, there is a need to work on him. And we should keep this fact in mind that humankind still needs constant care and uplifting for future generations.
Published in The Express Tribune, October 1st, 2022.
Like Opinion & Editorial on Facebook, follow @ETOpEd on Twitter to receive all updates on all our daily pieces.
COMMENTS
Comments are moderated and generally will be posted if they are on-topic and not abusive.
For more information, please see our Comments FAQ