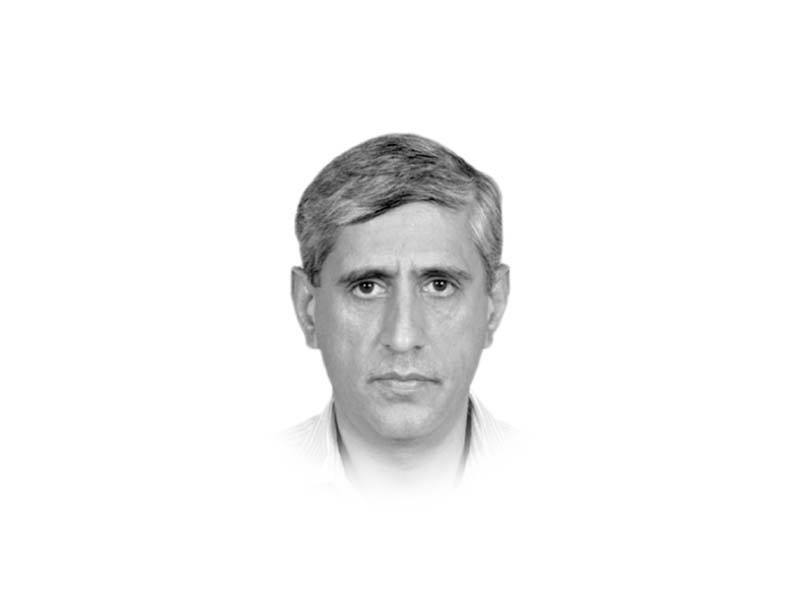 ---
Do we understand the meaning of doing something for us by the world that we ought to have done ourselves? If not, we need not go farther than 75 years to take a glimpse at our colonial history. The share of the region that accounted for 25-35% of global GDP till 17th century, when the colonisation began, had dwindled to a measly 2% of GDP by 1947. How could a region that accounted for a large slice of global GDP allow itself to be colonised is a mystery that can easily be resolved if one understands the lack of discipline in a motley assemblage of prosperous states constituting Indian subcontinent. It was the conquest of a disciplined coloniser over the undisciplined colonised enervated by the internecine conflicts begotten out of a politico-economic anarchy. According to an empirical study conducted by Kofa Institute, the tangible impact of lack of discipline on an individual and society includes five pathologies.
The first one i.e. social instability features poor work ethics, low productivity, and disenchantment with national development. Secondly, pathology is the corruption which becomes a way of life in undisciplined societies where individuals subordinate national interest to their personal interests. Thirdly, in undisciplined societies the students do not take studies seriously and resort to cheating on examinations as a normal practice. Fourthly, pathology of an undisciplined country is the ineffective institutions where due to lack of fiscal, social and political discipline the institutions become toothless showpieces that are generally used by the sitting government to hound its political opponents. Lastly, the undisciplined nation attracts international censure and bad image resulting in difficulty in travel and job opportunities for its citizens. Where do we stand as a nation on all indicators of Kofa Study? On first pathology the tangible indicator is Pakistan's low score on Global Competiveness Index compared to other regional countries like Bangladesh and India. According to National Productivity Organization (NPO) in Pakistan the low productivity is a direct consequence of lack of discipline and the issue needs to be taken as a national priority like in Japan and Singapore.
On corruption's front Pakistan is 140th least corrupt nation amongst 180 as per CPI Index of Transparency International. Former PTI minister Fawad Chaudhry had ascribed the low score of Pakistan on public corruption to weaknesses in rule of law and elite capture of the state resources. On third Kofu pathology i.e. cheating in examinations, a Dawn report on cheating in Sindh quotes Board of Secondary Education Sindh (BSEK) sharing data of just two days i.e. 21 and 22 May 2022 when 100 students were caught cheating during annual secondary school certificate examinations being held in the city. The data for the rest of the country especially in the rural areas is far from reassuring and the most worrying aspect is the society's tolerance of the practice. Fourth pathology i.e. lack of public faith in institutions also displays a poor standing of national institutions vis a vis people's trust. According to Gallup Political Pulse Survey for the year 2022, Pakistanis repose 81.5% trust in army compared to 67.5% in judiciary, 55.5% in the national government and 41% in police.
According to a Gallup International End of Year survey for 2021, some 54% Pakistanis think that Pakistan is not ruled as per the will of the people. According to a research study of International Journal of Tourism Research by Ying Fan and Akram Shahani, Pakistan had a serious image problem both abroad as well as at home. Pakistan's passport was placed fourth last in the Global Passport Index 2022, just above the war-torn countries like Syria, Iraq and Afghanistan. Cumulatively, all of the above indicators point towards a need for discipline in all aspects of our national existence to effect meaningful improvements in our global image. No meaningful improvements in our national life are possible without discipline. By discipline one does not imply the narrow concept of parade ground version but a refined sense of inner discipline that impels one to do the right thing despite being unobserved or unsurprised. Our national scene depicts a burgeoning population indicating our lack of family planning discipline.
Our roads depict a mayhem where the notion of traffic discipline and road courtesy is absent. Our water courses are being poisoned due to a lack of environmental control measures by concerned agencies. Our fertile agricultural land is being rapidly gobbled up by the rapacious property developers who are evicting villagers from their lands with connivance of state functionaries disturbing the centuries-old eco system of rural life that is life support of our food security. More than democracy and populist rhetoric our nation needs discipline and moral rectitude. What the populist leaders masquerading as messiahs are peddling is an explosive concoction of unimplementable promises, agitation for rights sans responsibilities, and a desire for revenge for their deprivations from the state and its institutions.
This is a serious lack of thought discipline on part of populist politicians. The state of the institutions supposed to deliver services and public goods is also abysmally poor leaving people adrift at the mercy of demagogues and charlatans promising moon but delivering little. The carpet baggers in social media are out to make a killing abhorring all control and ethics in the name of media freedom destroying the morals and intellectual discipline of impressionable young segment of population. What the country desperately needs is a new social contract for the discipline even at the cost of some of the democratic freedoms. The effort must start with the thought leaders and academia with a full suite of ethics and civics subjects introduced as compulsory subjects in all schools and colleges. If we don't do it ourselves then fear the day when someone else does it for us.
COMMENTS
Comments are moderated and generally will be posted if they are on-topic and not abusive.
For more information, please see our Comments FAQ