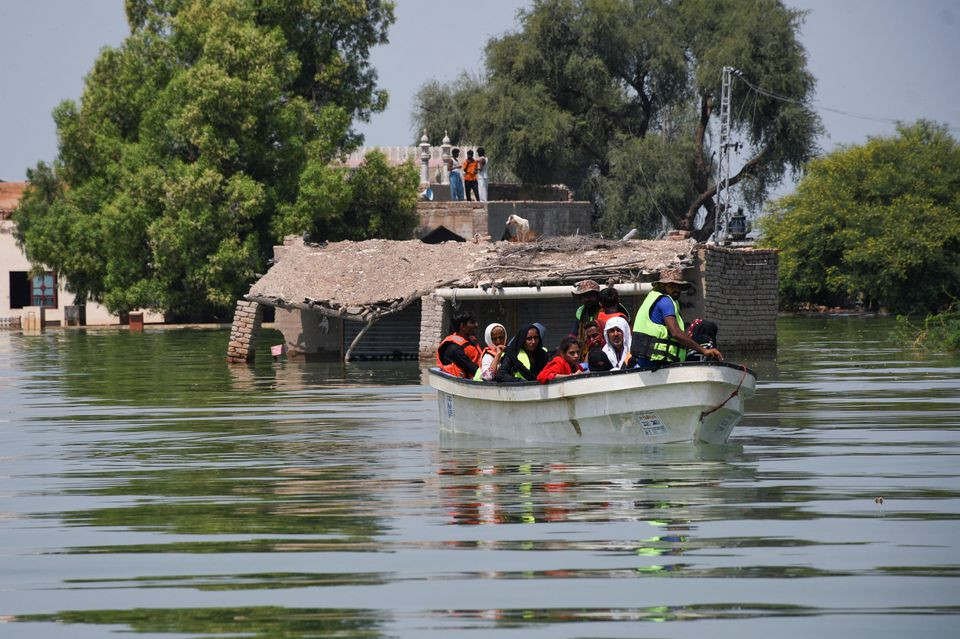 ---
KARACHI:
Sindh Chief Minister Syed Murad Ali Shah and the WHO delegation, led by its Executive Director Health Emergency Programme (WHE) Dr Michael Ryan, discussed the overall flood situation, urgent needs, and emerging public health threats and decided to work together to prevent the spread of water-borne diseases.
The meeting, held here at the CM House, was attended by WHO Head of Mission in Pakistan Dr. Palitha Mahipala, Director HQ Dr. Mike Ryan Executive Director, Dr. Richard Brendan, Senior Emergency Officer Robert Holden, Incident Manager Dr. Micheal Lukwiya, Communication Officer Muneera Al Mahdi, WHO Head of Sub-Office, Sindh Dr. Sara Salman, Team Leader, Polio Program Dr. Asif Ali Zardari.
The chief minister was assisted by Minister Health Dr. Azra Fazal Pechuho, Chief Secretary Sohail Rajput, Secretary Health Zulfiqar Shah, and Secretary to CM Raheem Shaikh.
Dr. Michael informed the chief minister that the WHO Mission has taken an aerial view of the flooded area and visited high calamity-hit districts in the province to assess the needs on the ground.
The chief minister informed the meeting that unusual rains and hill torrents inundated 18.8 per cent (12,541.6 square km) of the total populated areas of the province, as a result, 7.2 million people were displaced. He added that in 2,782 relief camps, set up across the province, around 400,000 people have been accommodated.
The chief minister said that 410 medical camps, including mobile [camps], have been established with a workforce of 600 doctors, 1,125 paramedics, and 350 volunteers. The meeting decided to take concrete measures for the health protection of the flood victims, provision of shelter, food and safe drinking water.
COMMENTS
Comments are moderated and generally will be posted if they are on-topic and not abusive.
For more information, please see our Comments FAQ