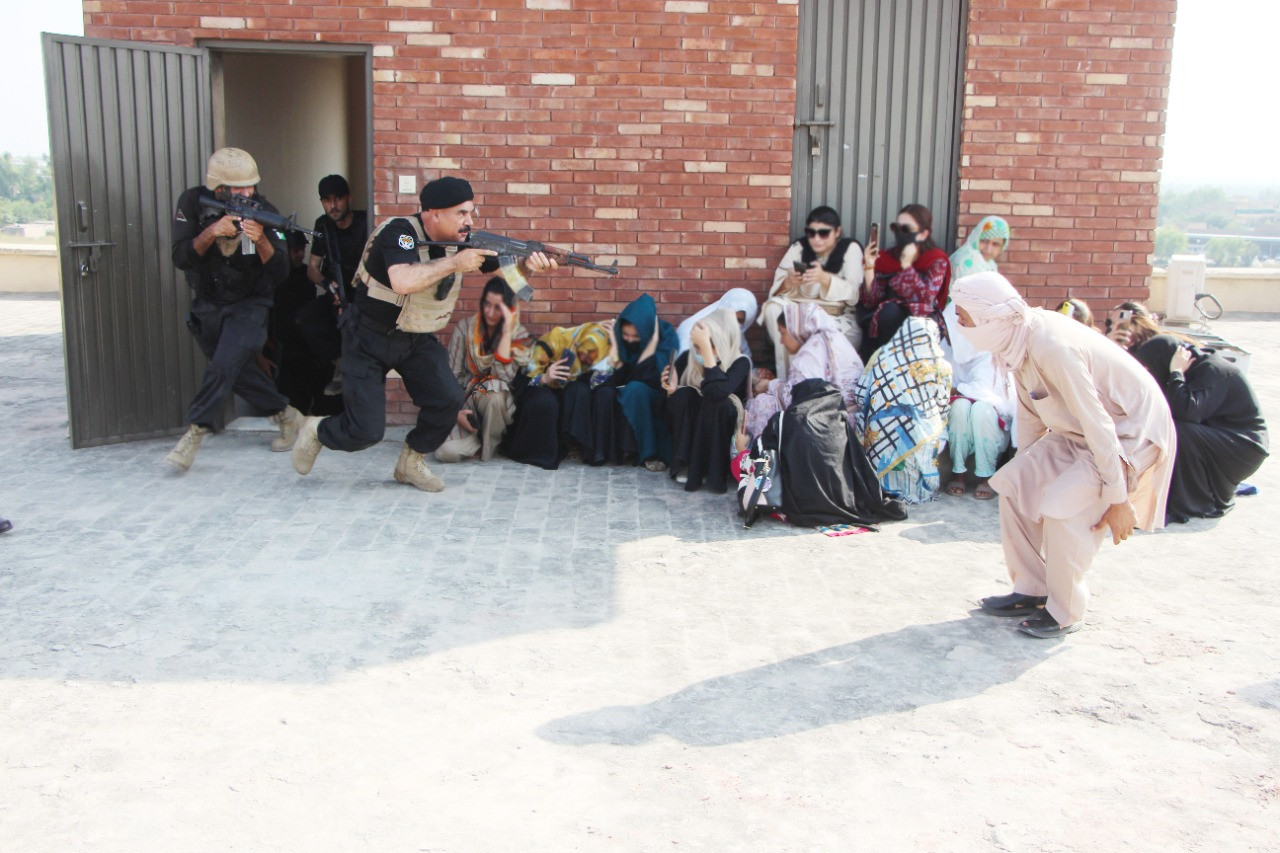 ---
PESHAWAR:
A mock exercise was conducted in Peshawar's Shaheed Benazir Bhutto Women University (SBBWU) in presence of students during which practical steps were demonstrated to deal with terrorists, SP Rural Saleem Kulachi said.
Security audits of important and sensitive buildings including educational institutions are being conducted in the light of which the security is being made more efficient.
The purpose of audits is to further improve the security arrangements under which a special mock exercise was conducted at the university.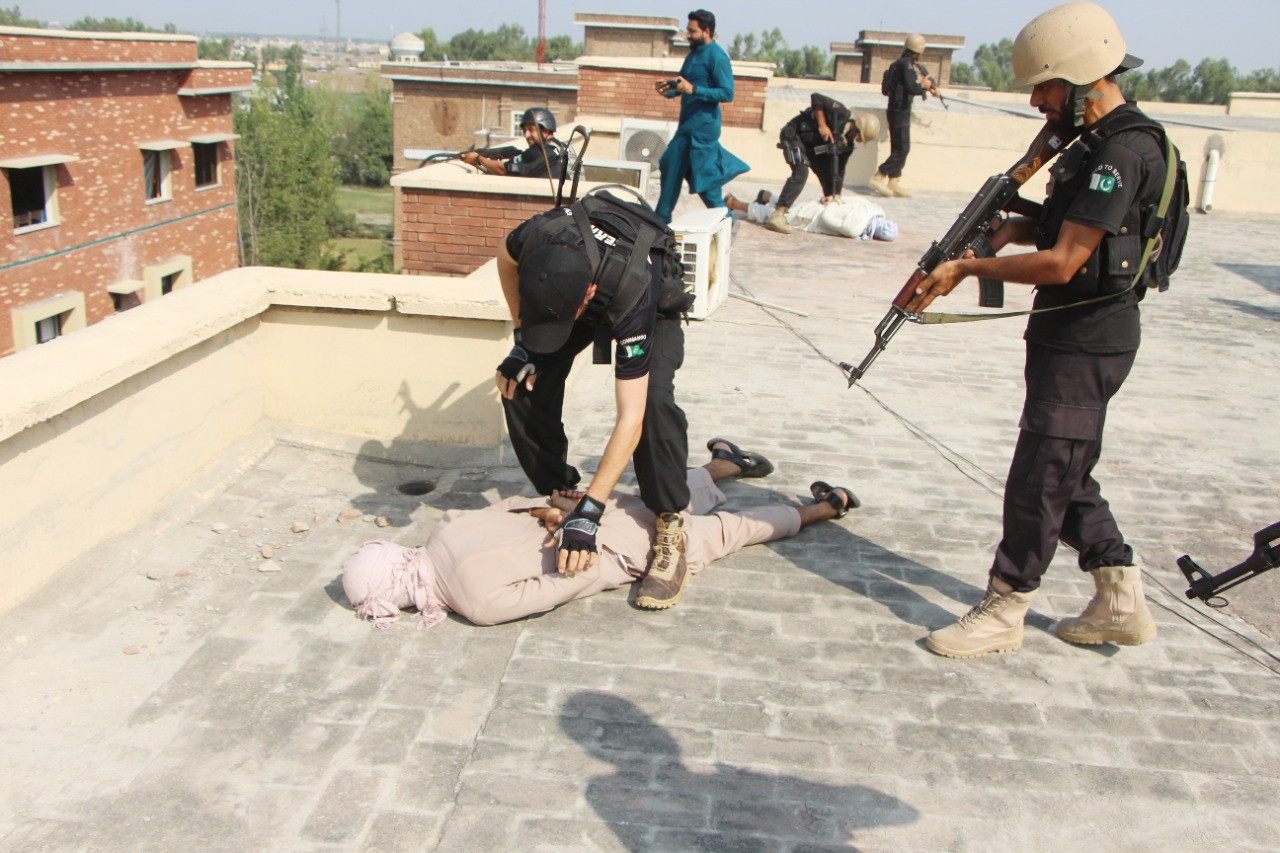 The exercise, conducted under the supervision of Saleem, included many units which taught the students to handle any untoward incident in a timely manner.
Read more: Rescue 1122 conducts mock exercise
During the mock exercise, the building of the university was besieged and the students and staff were evacuated safely whereas a search and rescue operation against the terrorists was also conducted.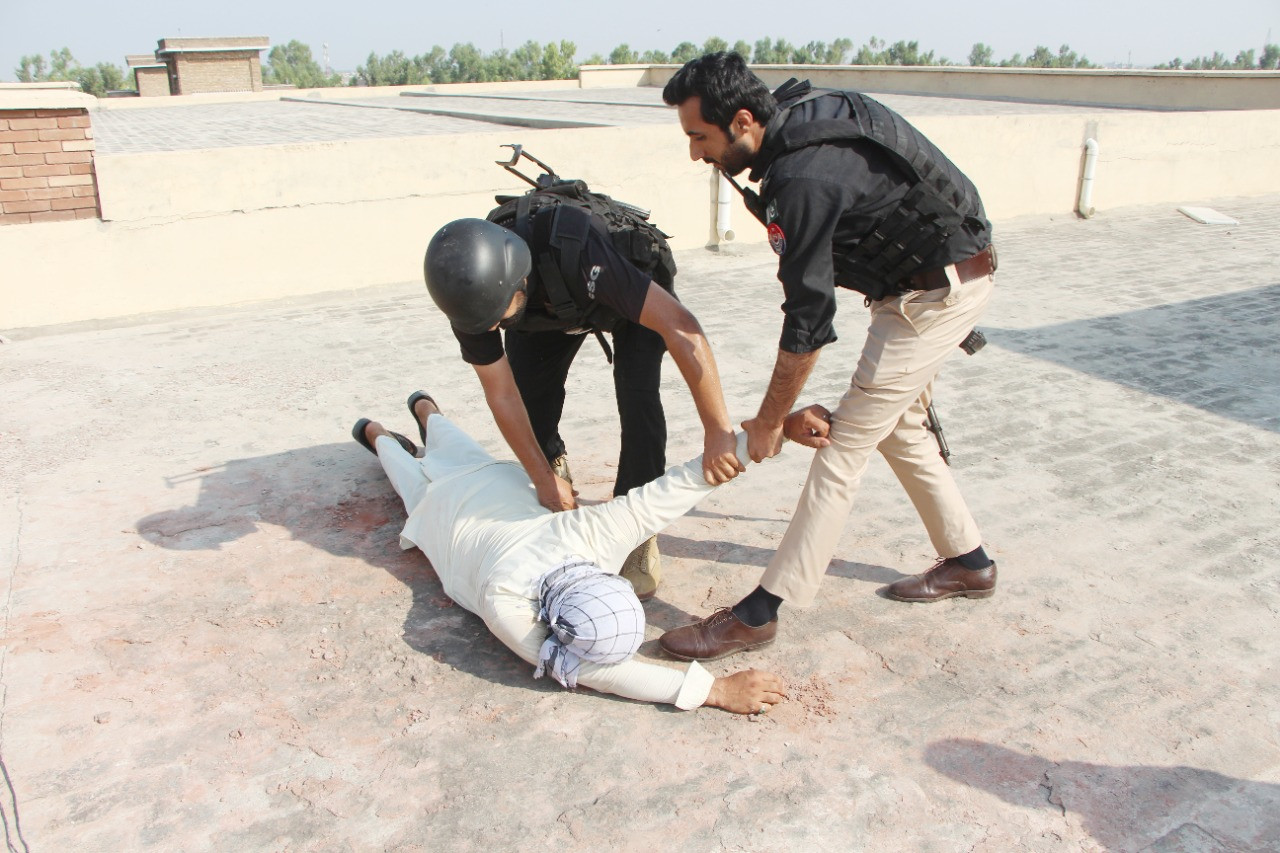 The injured were safely transported to nearby hospitals during the exercise while the university building was also cleared of terrorists. The arrested suspects were transferred to the police station in a timely manner.
Moreover, snap-checking of vehicles, sweeping via sniffer dogs and thwarting the terrorist attack on the campus and a nearby building were also part of the exercise.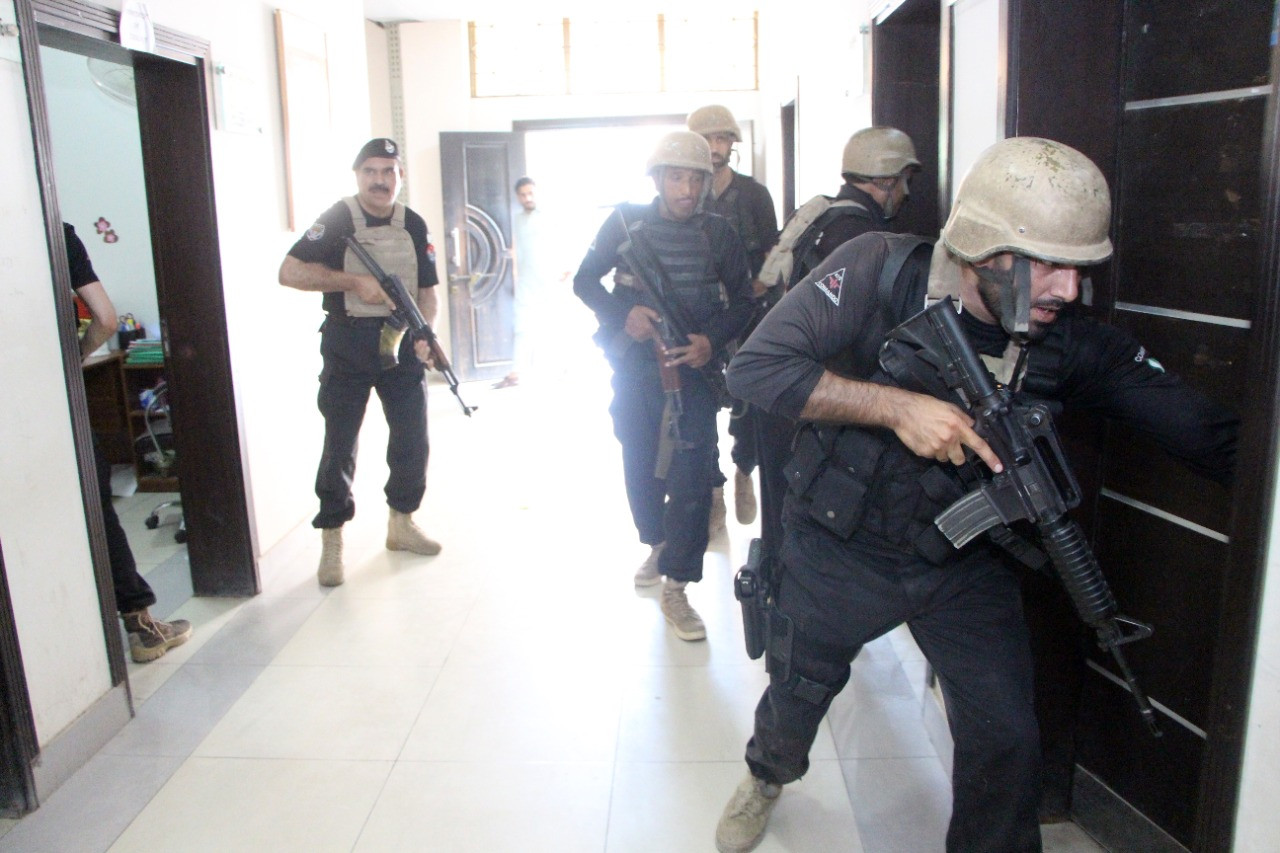 SP Rural said that the exercise was conducted with the help of commandos to give a quick response to any major attack. He also said that the mock exercises will continue in sensitive installations and buildings keeping in view the recent security situation.
COMMENTS
Comments are moderated and generally will be posted if they are on-topic and not abusive.
For more information, please see our Comments FAQ