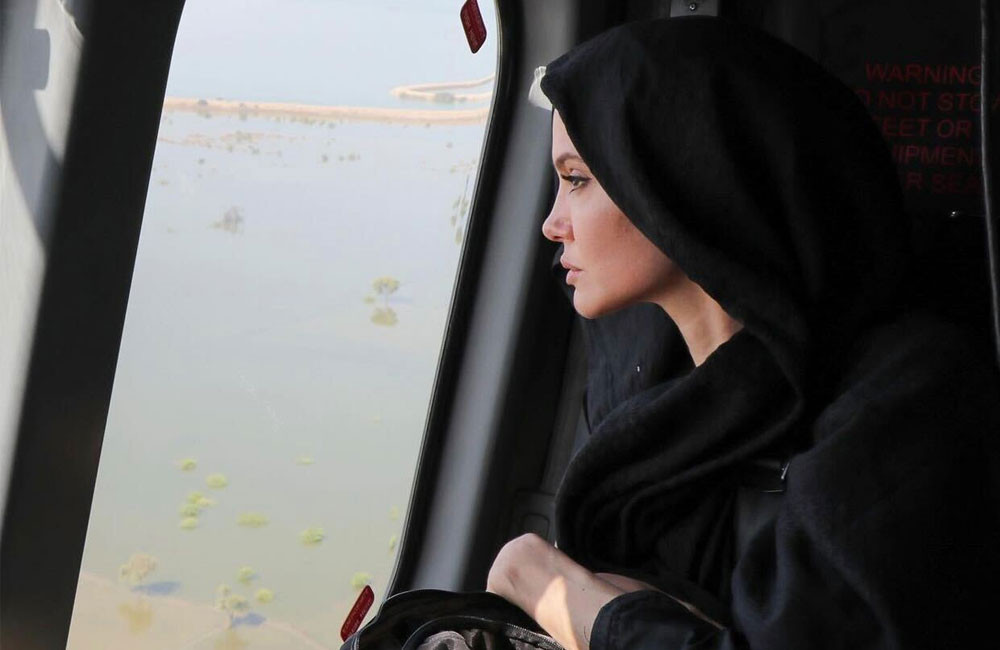 ---
Last week, Hollywood A-lister and UNHCR Ambassador, Angelina Jolie visited Pakistan to show solidarity and support for flood victims. In an interaction with the media, the A Mighty Heart actor had previously stated that the countries that have contributed least to climate change are suffering its most vicious impact. "I've never seen anything like this and I have been to Pakistan many times," she told the media persons in a press conference.
Now, Jolie has taken to social media and shared her experience of visiting the flood-hit areas in the country. Sharing some pictures from her trip to Pakistan, and shared a heartfelt caption. "Last week I was in Pakistan with the and local organisations, to witness the devastation caused by severe flooding which submerged 1/3 of the country's land," the actor penned.
"33 million people are affected, and over 6 million need emergency humanitarian assistance. Pakistan also still hosts over a million Afghan refugees who are unable to return safely due to the current situation," the Wanted star added.
Jolie continued, "Those I was able to reach were still in shock from having fled the Taliban and now knowing the country they have fled to is in an emergency. The level of trauma and compound trauma is severe. Please learn and follow what is happening. Be aware of the climate catastrophe that we are seeing more regularly."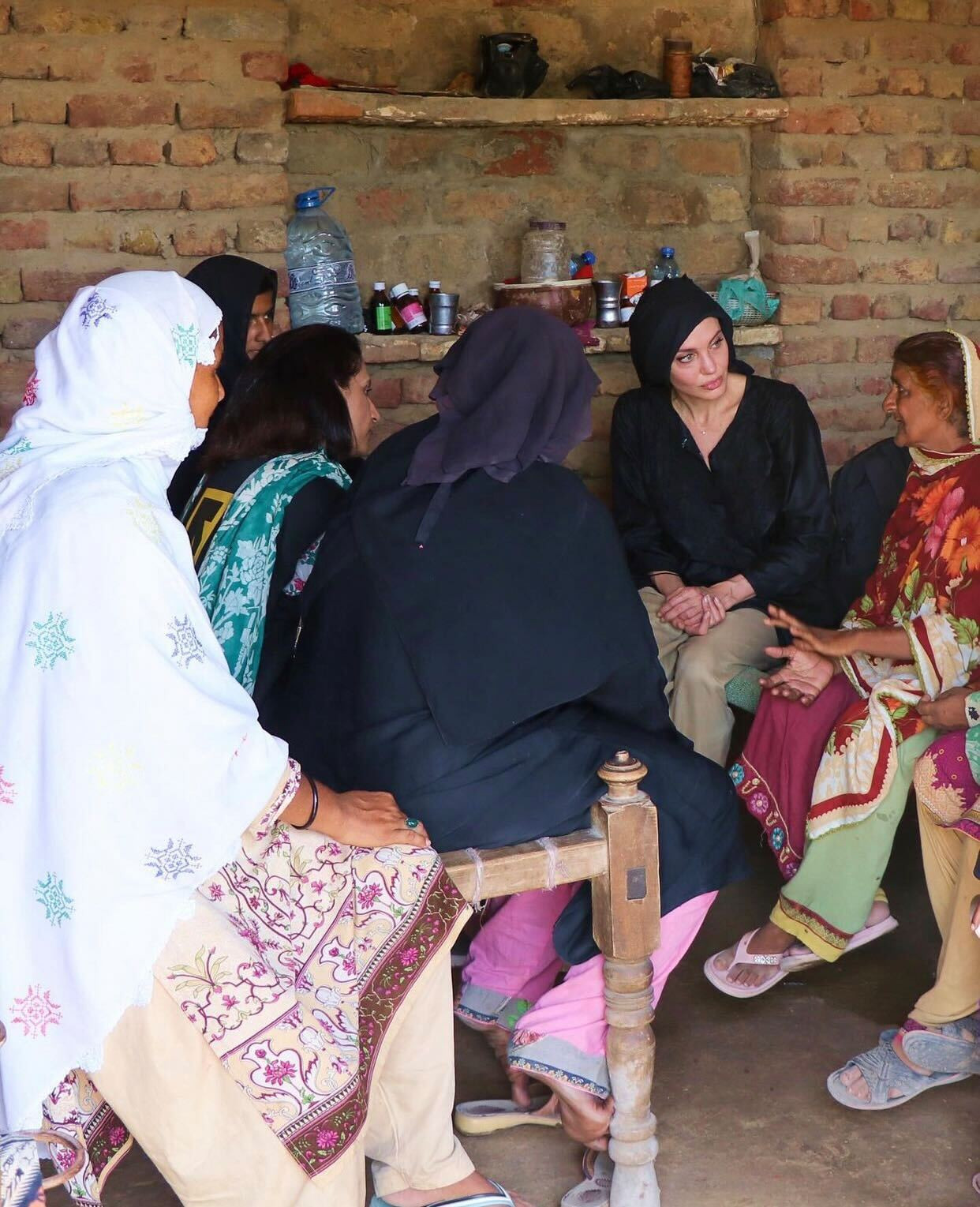 She concluded, "Push governments to understand that lack of fair trade, rising emissions and failure to address conflicts are causing more death and suffering to millions of families around the world."
Jolie on floods in Pakistan
"I've never seen anything like this and I have been to Pakistan many times," she previously shared. "I am absolutely with you in pushing the international community to do more. I feel that we say that often... we speak of aid appeals, relief and support but this is something very, very different," she added.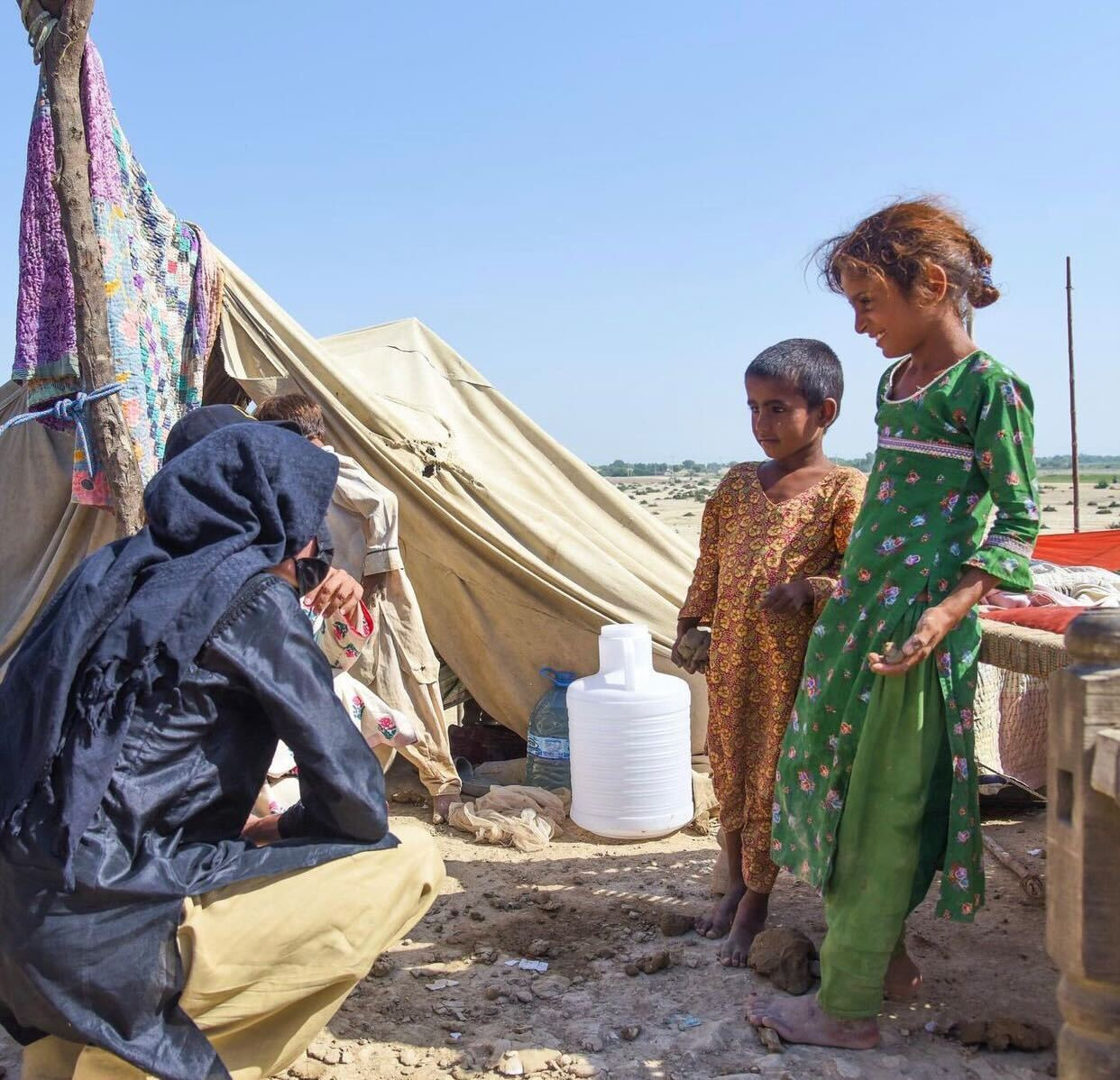 The actor said that the flood devastation in Pakistan was a wake-up call for the entire world. "Climate change is not only real and it is not only coming, but it is also here," she warned. "Even as somebody who has been in humanitarian aid for many years we think of crisis on how to solve it and what can we do in order to help rebuild or help the children. Now we're in a situation like this where the needs are so great and truly every effort means life or death for so many people."
Jolie said that so many children have been rendered malnourished due to the devastating floods. "Even if they make it next few months with the winter coming and the destruction of the crops and the hard reality ... I am overwhelmed but I feel it is not fair to say that because I am not living this so I simply try to speak out for help. I can't even imagine what it feels like to be there."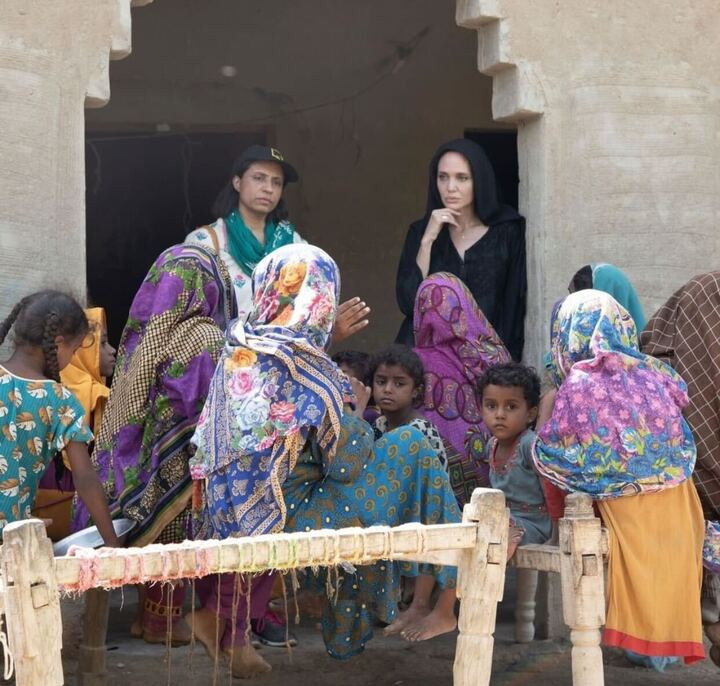 Jolie said that she is in Pakistan as a friend. "I will return and continue to return and my heart is very, very much with the people at this time," she further said. She urged the international community to send more aid to help flood victims in Pakistan. "I keep thinking that if more help does not come quickly, they will not make it."
Have something to add to the story? Share it in the comments below.
COMMENTS
Comments are moderated and generally will be posted if they are on-topic and not abusive.
For more information, please see our Comments FAQ