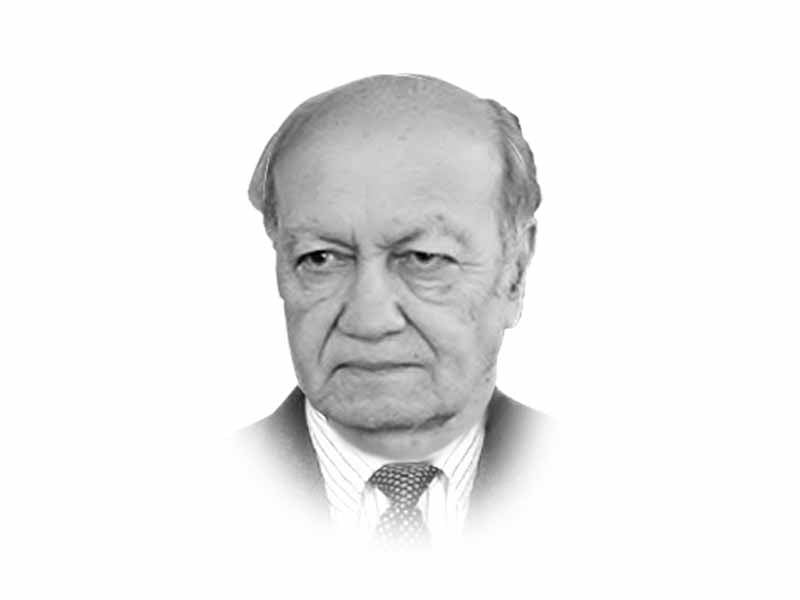 ---
The occurrence of natural or human created disasters invokes in people different responses. Many among those unaffected living within country or in distant lands react in different ways. Majority of the people hearing of the disaster through newspapers and television or listening to radio feel remorse at best but soon other priorities take over. Whereas, some feel the pain and if the budget permits would help in alleviating the suffering through donations to charities and groups engaged in welfare and rehabilitation. Pakistan is fortunate of being amongst one of those nations that are known for having reputed charity houses such as Abdul Sittar Edhi and Shaukat Khanum Cancer Memorial Hospital. We still recall with admiration the humble manner in which the late Edhi used to collect funds while sitting on a crowded thoroughfare. There are many other philanthropic organisations in Pakistan that are doing an excellent job of helping the poor and needy but have kept a relatively low profile. These include the Transparent Hands Trust, Aurat Foundation, Chhipa Welfare Association and seven others.
A distinct feature of donations by the Pakistanis is that the low-income group is as generous or even more than the affluent in contributing their modest share to these charitable trusts. Then there are other charity organisations such as The Layton Rahmatulla Benevolent Trust (LRBT) which is devoted to the "prevention of curable blindness and impaired vision in people who live around the poverty line". Those who had the vision and the passion to set up these various benevolent organisations and working selflessly are our heroes and should command the highest respect and moral and financial support. A common feature that is characteristic of these charity organisations is the zeal, dedication and generosity of one or few individuals that translates their dream of serving humanity into concrete action.
Another recent example of inspiring and altruistic leadership that is highly sensitive and responsive to the misery of those seriously affected by the recent floods is Hollywood actor and special envoy of UNHCR humanitarian Angelina Jolie. She has visited the worst flood-hit areas in Southern Pakistan and other remote part of the country and is raising her voice, urging the international community to do more. She is trying to repeatedly emphasise that what has happened to Pakistan is something very different. The nature of the catastrophe is very complex and is the result of the pollution spread over years by the highly industrialised West. And the country needs substantial foreign assistance to cope with such extensive damage while the death toll in Pakistan from flooding rose to 1,600, with millions homeless.
But Pakistan should not have high expectations of foreign assistance or world attention to correct the policies of the developed nations to undo climate injustice. The Russia-Ukraine conflict has been a great distraction and the West sees it as an opportunity to weaken Russia, in which it is largely succeeding. So, the focus is Europe and what is happening in far away Asia or Africa is of secondary concern. It would also take a few years for the US to overcome its bitter legacy of engagement in Afghanistan and give Pakistan the attention it deserves. However, a certain level of interaction will continue and could even be stepped up as the US would not like Pakistan to lean too heavily on China.
The US recently approved $450 million F-16 fleet sustainment programme to meet counterterrorism threats. It has also contributed since August 2022 over $50 million in disaster assistance and the US Development Agency, the USAID, is providing an additional $30 million in humanitarian assistance to support people affected by floods. The European Union is providing $350,000 to assist the flood victims. There is a general sense of fatigue at the international level for supporting developing countries even if they realise the gravity and extent of humanitarian suffering that Pakistan is undergoing largely due to no fault of theirs. The consequences of the increase in the global temperature had been predicted by reputable climate scientist but the developed countries in particular failed to take these seriously.
The recent calamity has also brought into sharp focus the extent of poverty that exists in rural areas of Sindh and Balochistan and how these provinces have remained neglected and impoverished since independence. The political leadership and the military rulers of the past and present cannot absolve themselves of the gross dilapidation of these areas. While we have heard of the trumpeted benefits of CPEC and the development of Gwadar airport not realising that these may take many years to fully materialise provided the leadership takes governance seriously. At present, there are no indications of any transformation taking place. Although these stark natural and man-made disasters should give rise to a shake-up of national conscience and fine-tuning to reality by leaders.
Regrettably, the country's political leadership seems to have different set of priorities and is not focusing on rescue and rehabilitation of people affected by floods and utterly impoverished. Imran Khan's continuation of his pre-flood policy of mass public meetings in the present scenario, to put it mildly, is incomprehensible and political injustice. See how bravely people are facing the catastrophe and the hundreds of volunteers from the charitable organisations doing their best to alleviate their suffering. In contrast, political parties tend to pursue their narrow agenda and are least concerned. Their deep division is becoming a norm and prevents dealing effectively with nation's major challenges. What is most troubling is the perpetual political stalemate and their flight to fanciful scenarios instead of adjusting to hard reality and cooperating with each other. Much of the younger population is getting disillusioned and is not sure if elections would deliver a more efficient and people-oriented government. The question they have in mind how long the paralysis created by the infighting between political parties would force their leadership to change not only for the sake of the country but also to remain relevant in future elections.
Published in The Express Tribune, September 28th, 2022.
Like Opinion & Editorial on Facebook, follow @ETOpEd on Twitter to receive all updates on all our daily pieces.
COMMENTS
Comments are moderated and generally will be posted if they are on-topic and not abusive.
For more information, please see our Comments FAQ