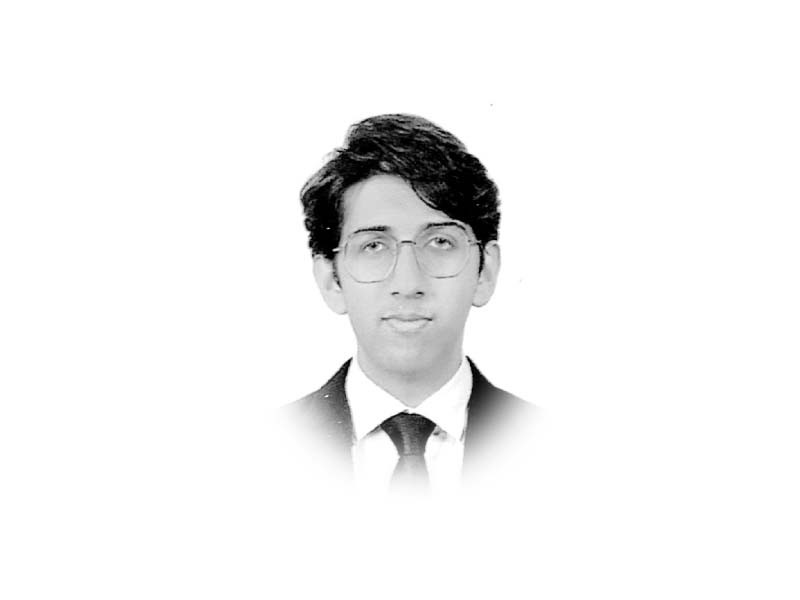 ---
Another day, another woman brutally murdered in the federal capital. And this is just one of those cases which was reported. Imagine the number of women who die at the hands of mentally deranged men whose cases go unreported.
Sarah Inam, an Economics major, who had seen the entire world, travelled to various countries, went to college in Canada, is no more. She breathed her last on 23rd September when she was struck on the head with a dumbbell by her husband Shahnawaz Amir who was allegedly acting in 'self-defence' because he 'thought' his wife was strangling him to death. Because this is a developing story, we are not clear of the facts thus far but what's established is that women die more often at the hands of men than the other way around.
And this isn't because of 'I lost my cool' or 'I couldn't control myself', we never hear guys smacking their boss on the head with a dumbbell or killing them saying 'I lost my cool'. It has nothing to do with losing one's cool, it's about the power dynamic between the sexes in our society which leads to such killings.
Pick up any of my previous articles published here which talk about Zahir Jaffer and you will realise that I predicted the oh so obvious fact that it is inherently useless to keep trying these kinds of perpetrators without learning from them. Even if you hang Shahnawaz Amir, you will have another one maybe next month or next year when God forbid another woman is found brutally murdered. We are just treating the symptoms and not the disease.
In my opinion titled 'Wisdom of a Psychopath' published here on 27th February 2022, I stated and I quote: "it will be extremely easy to hang Zahir till his death and that will be it. Death will be avenged and the public will be relieved. Only for another Zahir Jaffer to kill another Noor Mukadam. We need to learn from these men and the perfect subject of study is within our grasp." In no way am I boasting about how I predicted this to happen, it doesn't take a genius to realise that the problem is rooted deeper in our society.
Our conventional society brings up its children teaching them that women are inferior beings who are made to serve us and die. Might not be as raw as this but the idea is clear, we are inculcated such inhumane values from birth. These values are then further cemented by our entertainment media, our news stories and what have you. Once a child grows up to become a man, in periphery, he believes that a woman is inferior to him. And that is where the issue stems from.
What we need are widespread awareness programmes to address this problem of male superiority in our society. The education system needs to improve (who am I kidding) and strict law enforcement is needed to tackle such widespread brutality.
As for Shahnawaz Amir, he needs to be dealt with the way I wanted Zahir Jaffer to be dealt with. Sit him down and talk about his upbringing, what values and morals he was taught, how women were depicted in his family. Let him rap about his views, we might just learn where the trouble really lies. You can hang him and we'll all go our own ways and nothing will improve.
Its infuriating and unfortunate to realise that it could be any woman tomorrow, it could be someone we know, it could be a loved one, a friend or even an acquaintance. It could be any one, just simply murdered without any repercussions.
This isn't a one-off event, it happened before with Noor Mukadam, it happened again with Sarah, it might happen again with someone else. We'll have many more Zahir Jaffers and Shahnawaz Amirs and many more Noor Mukadams and Sarah Inams. The idea is to learn from these men their motives, their views, their ideologies.
Published in The Express Tribune, September 28th, 2022.
Like Opinion & Editorial on Facebook, follow @ETOpEd on Twitter to receive all updates on all our daily pieces.
COMMENTS
Comments are moderated and generally will be posted if they are on-topic and not abusive.
For more information, please see our Comments FAQ