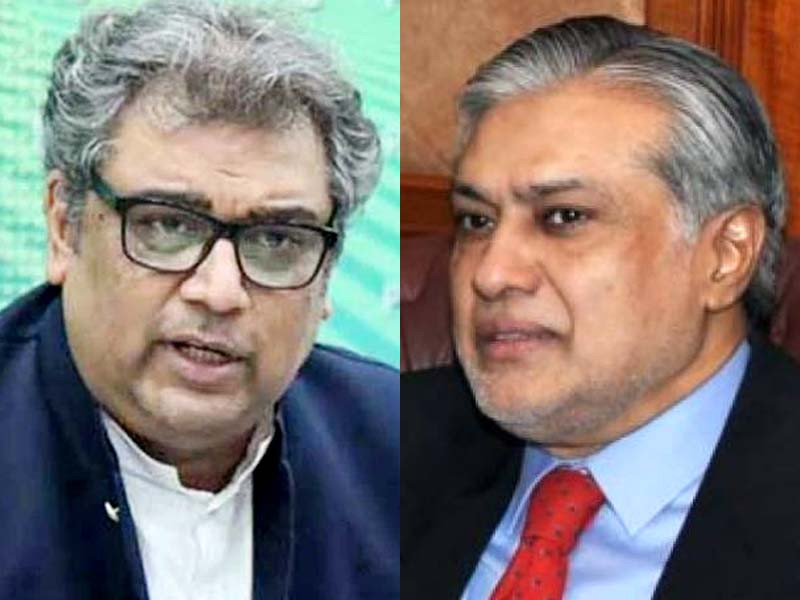 ---
Pakistan Tehreek-e-Insaf (PTI) Sindh President and former federal minister Syed Ali Haider Zaidi has termed Pakistan Muslim League-Nawaz (PML-N) senior leader and ex-finance minister Ishaq Dar's return from London as a "black day" for the country.
"An absconder [Dar], money launderer and fraudster returned to Pakistan to become the federal finance minister replacing another money launderer Mifttah Ismail," Zaidi said during a press conference held at the PTI Sindh Secretariat in Karachi on Tuesday.
Dar returned to the country Monday night after a five-year-long 'self-exile' in London.
Zaidi was accompanied by PTI Karachi President and MPA Bilal Ghaffar, MNA Mahmood Moulvi, MPA Shahzad Qureshi and PTI spokesman on Economy & Finance Muzzammil Aslam, according to an official statement.
Ali Zaidi expressed "sympathy" for the outgoing finance minister and mentioned properties that Dar and his family owned in Dubai. At the same time the PTI leader challenged the PML-N senior leader to take him to court "if it isn't true".
Zaidi also pointed out that Dar confessed during the Hudaibiya Paper Mills reference in 2000, to money laundering of $14.86 million, and opening two bank accounts under the names of Sikandar Masood Qazi and Talat Masood Qazi for Nawaz Sharif's brother. "This confession was done freely without any pressure or duress."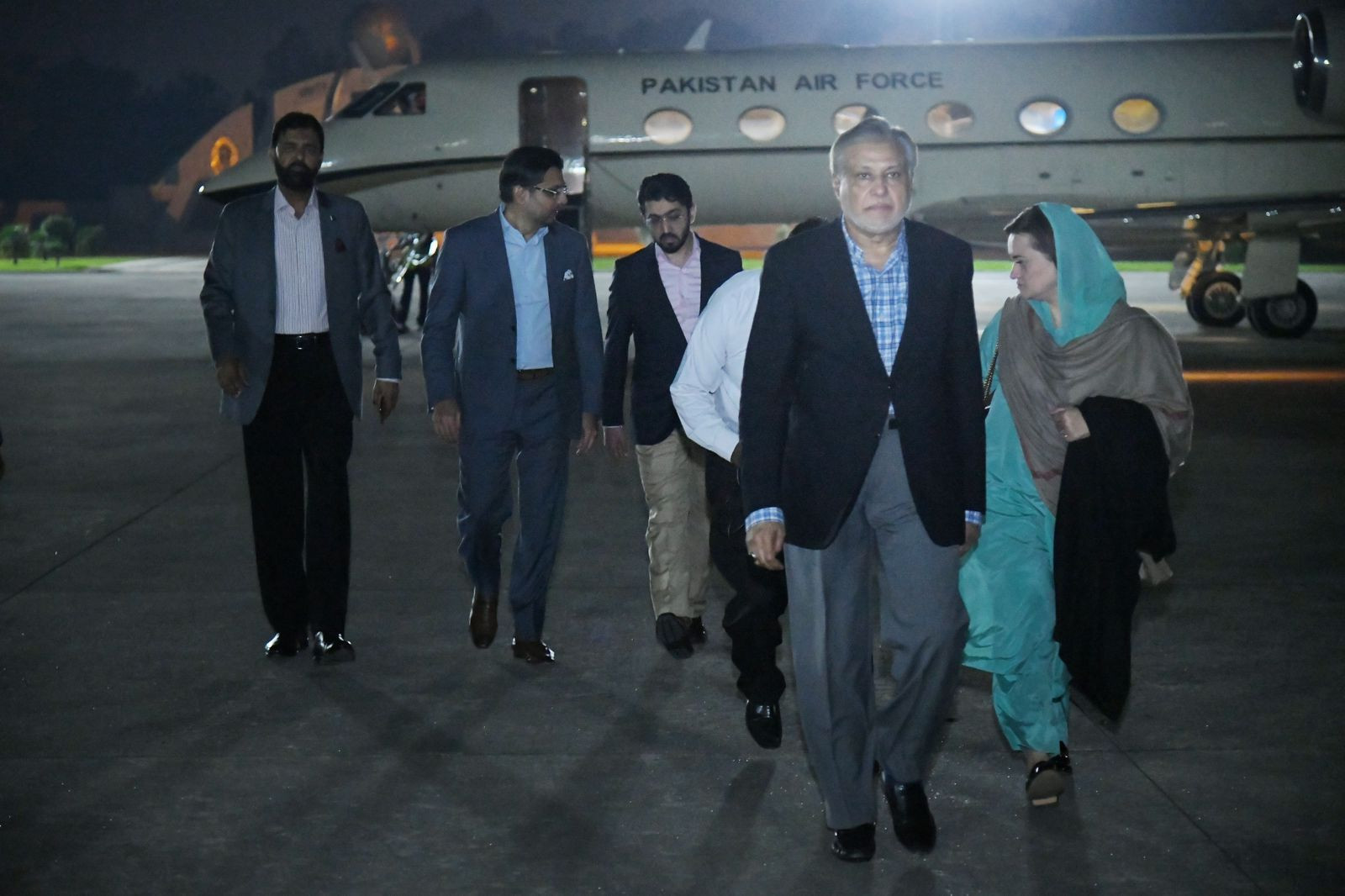 He lashed out at the investment community for believing that Dar is some "economic messiah" and will get the economy on track. "But the people of Pakistan know that "Daronomics" only works for the elite fat cats while the working and middle classes suffer the most under Dar's 'voodoonomics'."
The PTI Sindh chapter president went on to say that Pakistan was fined twice by the International Monitory Fund (IMF) because former finance minister Dar "manipulated the economic figures".
He blasted the "imported government" for reigning Pakistan "like the East India Company where the Crime Minister Shahbaz Sharif acts like a Viceroy for Nawaz, who's a convicted fugitive and takes decisions from London".
He also lamented that the "independence our forefathers struggled for has become a sad joke".
He also labelled the Zardaris and Sharifs as the modern-day Mir Jaffar and Mir Sadiq.
'Crocodile tears'
Ali Zaidi while focusing on the resignation of Murtaza Wahab as Karachi Administrator called him out for shedding "crocodile tears" to cover up "zero performance since being appointed in August 2021".
The resignation came after the Sindh High Court's decision to stop the collection of Karachi Metropolitan Cooperation (KMC) tax in electricity bills.
I have resigned from the office of Administrator KMC. It was an honour to serve people of my city & I would like to thank my party leadership for giving me this opportunity. May our country function on rule of law, in a manner that allows the Executive & Parliament to function pic.twitter.com/gDJp62xAST

— Murtaza Wahab Siddiqui (@murtazawahab1) September 26, 2022
"The people of Karachi pay so many taxes to all government bodies but receive nothing in return. The PPP has ruled for the past 15 consecutive years but has not bothered to improve Karachi's physical and social infrastructure."
He also taunted Chief Minister Murad Ali Shah for being afraid to compete with the PTI and running away from elections.
The PTI provincial president expressed disgust that Karachi is ranked the fifth worst livable city in the world according to Economist Intelligence Unit 2022 survey but the apathy shown by the Sindh government is deplorable.
He pointed out that the resignation of Murtaza Wahabi is part of a greater deal with the MQM-Pakistan, as MQM-P insists on having its person appointed the Karachi administrator.
COMMENTS
Comments are moderated and generally will be posted if they are on-topic and not abusive.
For more information, please see our Comments FAQ