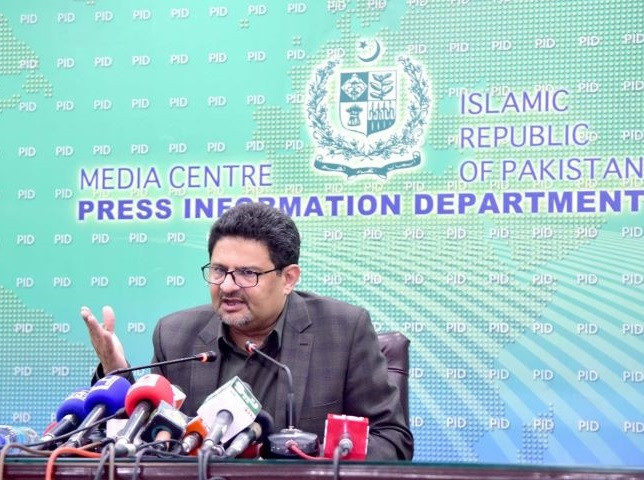 ---
ISLAMABAD:
Pakistan Muslim League-Nawaz (PML-N) leader Miftah Ismail officially resigned from the office of finance minister on Tuesday, days after announcing that he had verbally informed the premier of his decision to step down from the post.
Miftah steps down as former finance czar and PML-N leader Ishaq Dar is set to take the reins of the office.
The minister submitted his written resignation to Prime Minister Shehbaz Sharif, stating that it was "an honour to serve the country" under his leadership.
"I am resigning from my post as finance and revenue minister," his resignation declared.
The development came on Sunday after an important PML-N meeting was held under the chairmanship of party supremo and former prime minister Nawaz Sharif in London.
Prime Minister Shehbaz Sharif, Information Minister Marriyum Aurangzeb, Miftah, Dar and Malik Muhammad Ahmad Khan attended the huddle.
Read Opp wary of Dar's return as coalition partners cheer
In the meeting, the country's overall political situation was discussed in detail.
Earlier, Miftah submitted his unofficial resignation to the PML-N supreme leader, saying the ministry was entrusted to him by the party.
"I worked to the best of my ability for four months, and remained loyal to the party and the country," a PML-N statement quoted Miftah as saying during the meeting.
Nawaz appreciated the efforts made by Miftah to carry out the responsibilities under "tough economic challenges".
During the huddle, PM Shehbaz and party supremo Nawaz nominated Dar as the new finance minister of the country.
The participants of the meeting were of the view that the incumbent government had to "put out the fire of economic disaster" caused by the previous PTI-led regime.
COMMENTS
Comments are moderated and generally will be posted if they are on-topic and not abusive.
For more information, please see our Comments FAQ