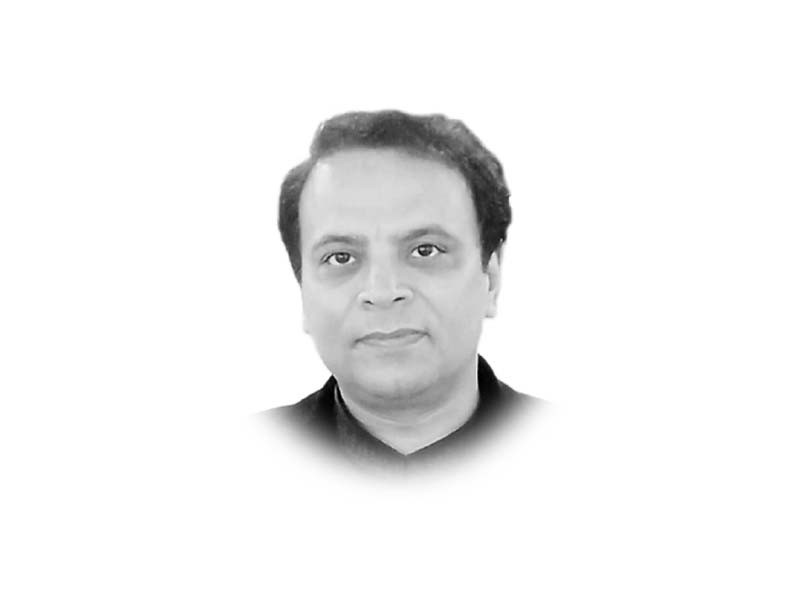 ---
Heavy floods and the challenges of global warming have posed accentuating threats to already vulnerable economic conditions in Pakistan. During a recent visit to Pakistan, UN Secretary General António Guterres noted that devastating floods had cost Pakistan $30 billion wiping out houses, crops, businesses, roads and bridges. As per media reports, nearly 1,600 people are dead and more than 33 million homeless. In the wake of current floods, the housing affordability has further cratered in flood-affected areas. The issue is so serious that it demands a merit-based de novo appraisal of in situ policy planning and management.
Just as Pakistan's poor flood-affected people are not responsible for global warming causing glaciers to melt disproportionately, acerbic division of housing facilities and land is also reflective of power struggle and economic inequality in the country. Investors, instead of establishing factories and industrial units, are focusing on buying and selling land as they know that the demand for housing will continue to rise. The scenario clearly indicates rising trend of natural resource based growth hampering practices in which the rich is getting richer and the poor the poorer. The flood-affected people actually need a just, transparent and fair governance system in which they could think of recovering their losses. Against this backdrop, it is necessary to carry out an informed analysis as to whether foreign aid is good for economic growth in Pakistan or not?
In the wake of the UN Secretary General's visit, more international aid could reportedly be galvanised for Pakistan. However, it would be too naïve to be happy over this virulent aid. The policymakers in Pakistan must understand that readily available foreign aid discourages economic growth prospects of a country because it may retard entrepreneurship. Hardships, such as natural disasters, are arguably opportunities in the life of nations. In this regard, right or wrong, noted development economist Albert Hirschman advocates the role of a Hiding Hand during crises and disasters. The Hiding Hand is deemed benevolent because, while confronting obstacles, human creativity comes to rescue in an unanticipated manner. Some serious-minded brains, therefore, need to sit together and ponder where we are heading. There is a need to run economic and political simulations as to where Pakistan will be after, say, 10, 25, 50 or even 100 years. As of today, the direction of the country is not depicting good news as it is increasingly becoming an aid-addicted country. Clearly, if Pakistan continues to proceed with present venal power structure, the poor may have to face circumstances so unpropitious that it would be unimaginable for them to start an independent business.
Looking into the dynamics of economic growth, accordingly, it is not hard to understand that 'ease of doing business' parameters are closely linked with a just and balanced power structure. In other words, kick-starting new businesses and attaining a respectable economic growth rate are also directly associated with a balanced urban governance and power structure in the country. People in the corridors of power actually need to show moral grace in rethinking where this is country heading. Reviewing the role of foreign aid in Pakistan's development is also critically important. Foreign aid is like slow poison. It may decelerate core motivation, enthusiasm and ambition to gracefully compete in the comity of nations. Aid-addicted countries may not accept challenges because of their lethargic attitude towards unpremeditated hardships amidst readily available cash. A country receiving aid on a regular basis is just like a pampered child, with a lollypop in his mouth, paying no heed to his studies in school. Once this kind of stigmatising attitude is deeply imbibed in the informal values, practices and culture of nations, it may simply diminish the culture of hard work and innovation in businesses. As per Hirschman's argument, hardships are actually precious particles of opportunities making resource-scarce countries richer than resource-abundant countries.
Unfortunately, Pakistan has been in receipt of foreign aid since its inception in 1947. Aid has indeed become a big hurdle in the way of business entrepreneurship in this country. Whether it is a financial package by international development agencies or foreign aid for the flood-affected people, it is just an immediate but insufficient relief. Pakistan needs long-term economic growth so that it could respectfully compete internationally. There is a need to inculcate a scintillating habit of hard and smart work into people's minds rather than asking them to queue up for receiving aid. It is a difficult and long route but Hirschman's Hiding Hand Principle is all about treating obstacles as opportunities and rising in difficult times. People living in Northern part of Pakistan are naturally hardworking and brave. People is Southern part are good in business. They must not get addicted to tendentious aid in whatever form it is. The biggest attraction of aid is that it provides immediate relief to disaster-hit communities. However, in the long run, it timorously haunts them when they think about initiating a business or embark upon entrepreneurship and innovation. Whether it is the case of individuals or nations, the 'survival of the fittest' principle is always applicable.
Although, there are evidences when countries initially received foreign aid but later improved their economic growth rates and attained financial stability. However, this principle could better be applicable at the nascent stages of a country's life. Pakistan is now 75. That means the country is not far from having its centennial celebrations. Receiving aid at this stage may not be treated as initial capital for starting a business. There is a need to understand that disasters, like floods, distort a country's hardware; aid simply destroys the software. That means short-term relief is at the cost of long-term pain. Let's create a culture of accepting difficulties and natural disasters as part of the life of nations. Such practices will bring in more resilience in our lives alongside lessening the country's dependence on foreign aid. If policymakers think it is necessary to receive aid this year, let's at least think: what can be done next year when more glaciers melt down and inundate the low-lying areas? The question will get you ruminating on the real issue. Aid is just not the solution, rather it is very much part of the problem.
Published in The Express Tribune, September 27th, 2022.
Like Opinion & Editorial on Facebook, follow @ETOpEd on Twitter to receive all updates on all our daily pieces.
COMMENTS
Comments are moderated and generally will be posted if they are on-topic and not abusive.
For more information, please see our Comments FAQ