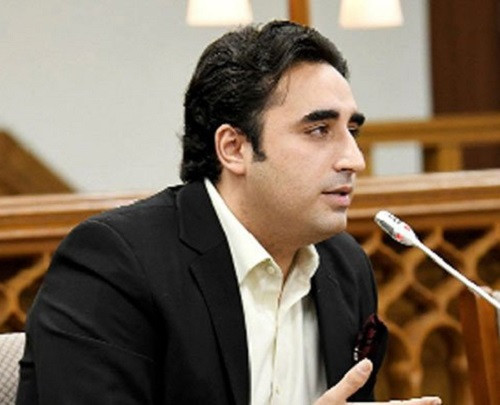 ---
ISLAMABAD:
Foreign Minister Bilawal Bhutto-Zardari will hold talks with US Secretary of State Antony Blinken in Washington on Monday as part of a renewed push by both sides to reset their troubled relationship in the aftermath of the US pullout from Afghanistan.
This will be the second formal meeting between two foreign ministers in four months as they first met in New York in May on the sidelines of the food security summit. But the latest meeting is part of an official visit by Bilawal to Washington after becoming the foreign minister in April.
Bilawal and Blinken also interacted informally on the sidelines of the United Nations General Assembly (UNGA) session where Prime Minister Shehbaz Sharif briefly joined them too.
Official sources said that Bilawal's visit was aimed at finding ways to build a sustainable relationship in the wake of America's withdrawal from Afghanistan.
There have been concerns that the US may not be interested in having a long-term relationship, preferring to focus on narrow aspects of security and counter-terrorism.
Ties between the two countries remained low during the Pakistan Tehreek-e-Insaf (PTI) government particularly after US President Joe Biden took office. He never made a courtesy call to then-prime minister Imran Khan in what was seen as a snub to the former cricket star for making controversial statements following the withdrawal of US troops from Afghanistan.
But since the change of government, there have been visible efforts from both sides to reset the relationship.
In the space of a few months, there have been several exchanges between the two countries. Prime Minister Shehbaz even held a brief interaction with President Biden in New York at the reception the latter hosted for the world leaders attending the UNGA session.
Also, the Biden administration approved a $450 million sale of F-16 equipment to Pakistan, something that is seen as significant.
However, despite some positive movement, observers believe that India would remain a principled ally of the US in this region and Pakistan does not figure prominently in the new changing strategic realities.
Nevertheless, it is believed that the US may not completely turn a blind eye towards Pakistan. It was because of this reason that Biden particularly mentioned Pakistan during his address at the UNGA session.
He sought the international community's support for Pakistan in the wake of the devastating floods.
The US help and role will be crucial for Pakistan to seek debt relief from developed countries and upfront $3 billion from the International Monetary Fund (IMF) by relaxing tough conditions.
Sources said that these all issues would be part of Bilawal's agenda in his meeting with US officials, including the secretary of state.
COMMENTS (1)
Comments are moderated and generally will be posted if they are on-topic and not abusive.
For more information, please see our Comments FAQ