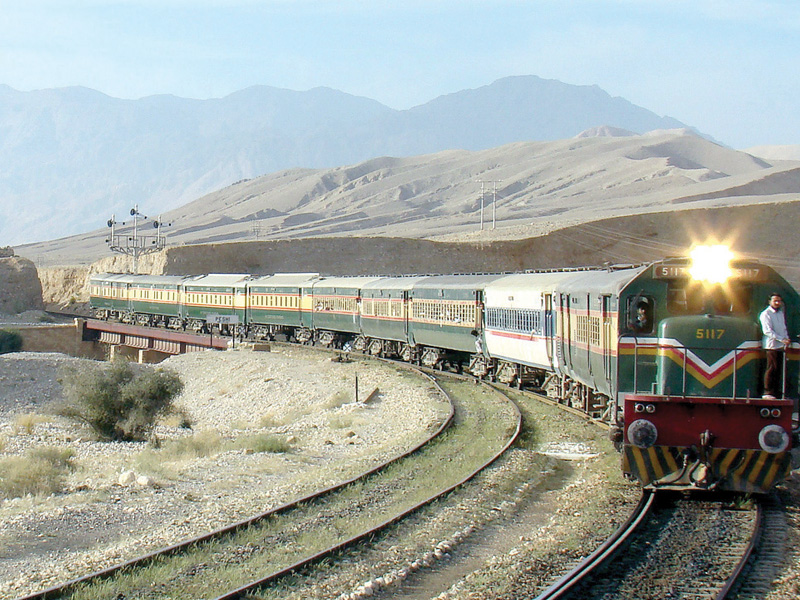 ---
LAHORE:
The Pakistan Railways has started restoration work on the railway tracks to restore freight and passenger trains. A team of engineers and workers has started working on the section of the damaged track to remove the floodwater.
According to the sources in the railways, a trial run of an inspection train has also been started to check the maintenance of the track.
The PR authorities have directed the carriage department staff to complete technical work and to carry out fumigation in passenger coaches by October 5.
In the first phase, the decision to run the freight train operation from October 1 has been made subject to the receding of water and the clearance of signals and bridges.
General Manager Maintenance and Service Salman Sadiq Sheikh also confirmed that the railway staff was busy with the maintenance work related to the carriage of passenger bogies.
"Before resuming the train operation, the technical maintenance of the passenger bogies and those in the workshops will also be repaired and made part of the operation," he informed this correspondent.
Likewise, Chief Engineer Amir Nisar said the staff was working day and night in different shifts to maintain railway infrastructure.
"Technically, the railway track is being repaired in every section damaged," he added.
COMMENTS
Comments are moderated and generally will be posted if they are on-topic and not abusive.
For more information, please see our Comments FAQ