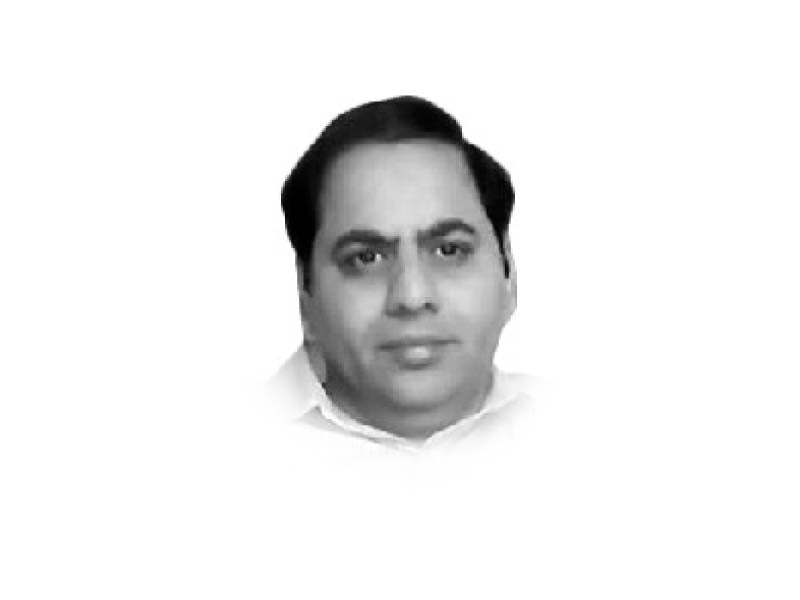 ---
Contrary to the capitalist ideologues' diffusion that projects under the Belt and Road Initiative (BRI) are driven by China's grand vision to expand its global footprint and influence on the governments of other countries, they meet critical development requirements of the partner nations and help foster their economic growth and alleviate poverty.
The BRI projects have gained applause for their speedy implementation and low cost as well as inclusion of states both from developing and developed world. Chinese effort to put up a broader multipolar international governance system and cooperation in infrastructure development is stoking fears within the US that the world's sole superpower may soon be losing its grip on global affairs.
Beijing's win-win strategy challenges the Washington-led neocolonial world order which, for decades, ensnared the developing countries in Asia, Africa and Latin America in the western debt trap through neoliberal economic policies. In order to blunt China's and salvage America's image, US Secretary of State Anthony Blinken during his trip to Africa accused China of overburdening the countries with "crushing debts".
Yet revelations from the UK-based campaigner Debt Justice — that Africans governments owe three times more debt to western banks, asset managers and oil trade than China and are charged double the interest — debunks the narrative being pushed by the US directly or through the parasitic states G7, competing each other for influence in Africa to suck the resources of the impoverished Africans.
Demystifying the puzzle that African countries are heavily indebted to China, Tim Jones, Head of Policy at international debt charity, called it a "distraction". He criticised the western governments for their failure to "compel" the companies to suspend debt repayments even during the pandemic as did China during the G20 debt suspension scheme.
In fact, whenever African governments found themselves in the lurch and looked toward China for relief, they weren't disappointed. A study by the China Africa Research Initiative (CARI) at Johns Hopkins University's School of Advanced International Studies estimated that Beijing had played an important role in helping African countries to manage their debt by forgiving at least $3.4 billion of debt in Africa and restructuring or refinancing another $15 billion between 2000 and 2019.
More recently, China announced cancelling 23 matured interest-free loans of 17 African countries in addition to providing emergency food assistance this year to the least-developed regional nations. The affirmative action urged many economists and researchers to reject the US narrative about Beijing's "debt trap diplomacy" or alleged Chinese attempts to gain political control, seize strategic assets and exercise influence over the African governments.
Some western observers assign the blame of Sri Lanka's default to China, the country's largest foreign funding source is in sovereign bonds or market borrowings, which contributes to almost 50% of its debt stock. Linking the country's inability to pay for crucial imports with Chinese "debt trap diplomacy" are categorically rebuffed as Beijing accounts for just 10-20% of Colombo's debt compared to a plurality of western allies or financial institutions, which are considered as the US strategic asset or where America has a veto power.
As Sri Lanka went into dire straits purely over internal issues, the western media used the debt crisis as a wild card to delegitimise the BRI and China's international image. It accused the project of being an "essential tool" for China to export more goods and win construction contracts. After Colombo defaulted on foreign debt, China's initiative and the Chinese-built port in Hambantota was attributed for the country's nonpayment.
Ever since the port became an iconic case to misrepresent China's global infrastructure lending rather than Sri Lanka's push to build a regional growth hub in Hambantota — an underdeveloped region devastated by the 2004 tsunami — CARI Director Deborah Brautigam denied it was a part of Chinese "master plan". Indeed, several international companies had offered to develop the port before Beijing and Colombo in July 2017 signed an agreement of $1.5 billion to lease the deep-sea port to China Merchants Holdings Ports for 99 years.
CPEC, which is BRI's pilot project, is one of the persistent targets of the US-led "debt-trap" campaign against BRI. Beijing's promises to develop Gwadar port city are precisely impugned even though China has undertaken several projects to uplift the living standards of the local people under Corporate Social Responsibility.
Over the last seven year, Beijing has granted more than 5 billion yuan for establishment of New Gwadar International Airport with the longest runway in the region and capable of handling the largest aircraft, East Bay Expressway, 300-bed China-Pakistan Friendship Hospital, China-Pakistan Vocational and Technical Training Institute, China-Pakistan Gwadar Faqeer Middle School, China-Pakistan Fraternity Emergency Centre and a desalination plant.
China has recently provided 3,000 solar panels to the poorest of the poor in Gwadar for provision of electricity. The Gwadar Free Zone Phase-II and 300MW power plant projects are also underway. Patience, nevertheless, is the key as all these initiatives will pay back after a period of 15 years.
Again, Beijing has no role in Islamabad's debt crisis. According to the World Bank, rising global commodity prices led to double-digit inflation in the country with longstanding structural weaknesses of the economy and low productivity growth posing risks to a sustained recovery. The Bank, however, projects the public debt as a share of GDP will come down gradually over the medium term as Islamabad manages to repay its loans to foreign creditors.
At a time when UNDP estimates that 71 million people in the developing world have fallen into poverty in the three months starting March due to the war on Ukraine as a consequence of spikes in global food and energy prices — an impact much more powerful than Covid — the US should be encouraged to bolster efforts and assist the embattled government for providing relief to the poor rather than drawing links between freedom and prosperity to tempt China's allies toward the Partnership for Global Infrastructure and Investment.
Even though the US condemnation of every single Chinese initiative has become commonplace these days, China's blueprint of international peace and development is catching an unreserved support from the world. The message is clear: no matter how the US portrays the BRI projects internationally — and notwithstanding the western prevarication to accept the wholesome advantages of the initiative — both the international luster of the BRI and a deep global mistrust in the US-led nest of intrigue seems to be growing.
Published in The Express Tribune, September 24th, 2022.
Like Opinion & Editorial on Facebook, follow @ETOpEd on Twitter to receive all updates on all our daily pieces.
COMMENTS
Comments are moderated and generally will be posted if they are on-topic and not abusive.
For more information, please see our Comments FAQ