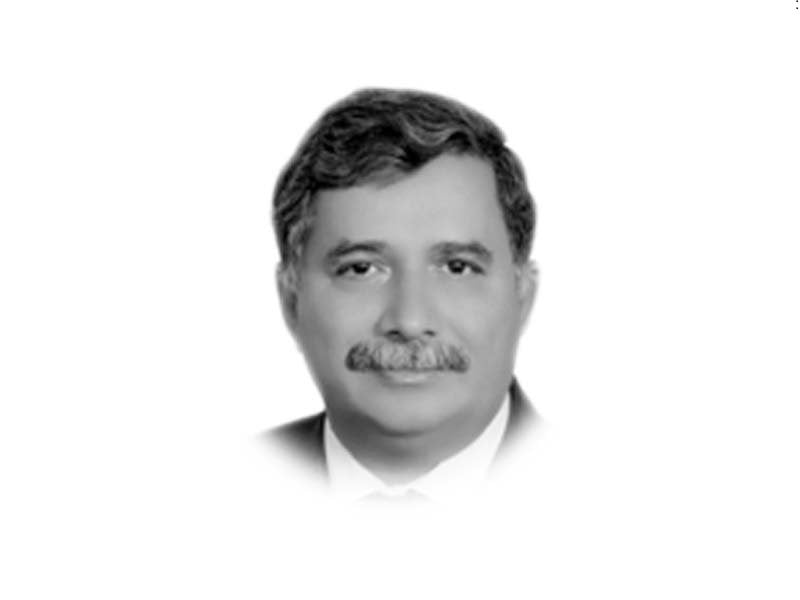 ---
Terrorism is once again raising its ugly head in Khyber-Pakhtunkhwa, triggering a sense of insecurity among people. Reports from Waziristan, Bajaur, Mohmand and Swat indicate that members of banned organisations are regrouping for carrying out fresh attacks on their opponents, including Peace Committee members and local ANP leaders. But the law enforcers seem to be in a passive mode.
ANP leader Aimal Wali Khan has described the situation as re-talibanisation of K-P, questioning the "inaction" of the government. Saqib Chamkani, another ANP leader, recently tweeted that Taliban had started targeting their known opponents.
A general perception in the province is that instead of safeguarding the lives of citizens, the security apparatus is facilitating the butchers. Sadly, this perception is based on quite cogent facts.
At least 247 attacks on security forces have been reported in K-P in the first six months this year. Besides, there have been incidents of targeted killing, criminal intimidation and extortion.
While these events are being orchestrated by organisations bent upon forcing their own model of governance based on a narrow interpretation of Sharia, it is the lack of will to implement laws promulgated from time to time that has served to encourage militants and outlaws to act with impunity. Despite being empowered under Criminal Procedure Code, Pakistan Penal Code, Anti-Terrorism Act 1997, Prevention of Electronic Crime ( PECO) Anti Money Laundering Act, the state apparatus has yet to be fully operational.
Although the Constitution bars private militias and armed non-state actors and reserves the use of violence only for state, this is not so in practice.
In pursuance of the Constitution and aforementioned laws, National Action Plan, a consensual document proclaimed in 2014 in the wake of the APS attack, outlined the specifics for a counter-terrorism drive in the country. The plan avowed not to allow militant outfits and armed gangs to operate in the country; stop re-emergence of proscribed organisations; establish a dedicated counter-terrorism force; take steps to choke terror financing and ban the literature promoting hatred, extremism, sectarianism and intolerance; work towards stopping religious persecution; stop glorification of terrorists through media; etc.
But since NAP remains largely shelved, militant outfits have found space to rear their ugly heads. Of these outfits, TTP is currently on the rampage. Their violent activities have forced the government to hold talks with them. What raises concerns is that the terror group has the audacity to put forward their own conditions before entering into a dialogue.
Unfortunately, the successive governments have adopted a policy of appeasement in dealing with religious extremists and terrorists. Right from the passage of Objectives Resolution, we have witnessed governments' retreat vis-à-vis taking action against groups operating in the garb of religion.
Some of the steps taken under the policy of appeasement include the formation of a Board of Talimat-e-Islamiya by Basic Principles Committee for the Constitution that left a considerable imprint on Pakistan's first two constitutions; yielding to demands like changing the name of the state to Islamic Republic of Pakistan; introducing Council of Islamic Ideology; declaring Friday as weekly holiday and Ahmadi as non-Muslims during ZAB's regime; etc.
And in recent times, the release of terrorists and criminals involved in waging war against the state and accused of murder and other heinous crimes; lifting of ban on proscribed organisations; and allowing them to mainstream and contest elections depict erosion of the state writ. Although in return, the TTP has committed to abandon violence, such promises have, in the past, proved bubbles the water. The situation warrants an operation like on the lines of Zarb-e-Azb and Radd-ul-Fasaad. History bears witness to the fact that the policy of appeasement has never worked and it is time to take concrete steps to nip the evil of terrorism in the bud once and for all.
Published in The Express Tribune, September 22nd, 2022.
Like Opinion & Editorial on Facebook, follow @ETOpEd on Twitter to receive all updates on all our daily pieces.
COMMENTS
Comments are moderated and generally will be posted if they are on-topic and not abusive.
For more information, please see our Comments FAQ