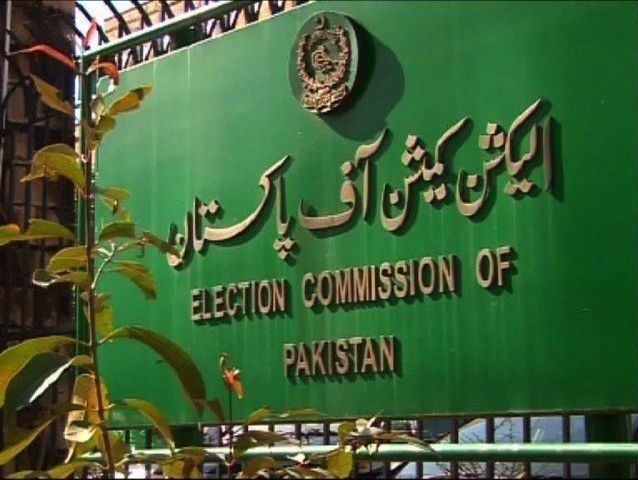 ---
ISLAMABAD:
The Election Commission of Pakistan (ECP) has threatened to postponed by-elections in Khyber-Pakhtunkhwa in violations of the code of conduct by public office-holders continued unabated.
The decision was taken during a high-level meeting held under the chairmanship of Chief Election Commissioner (CEC) Sikandar Sultan Raja on the political use of government machinery and helicopters, and frequent violations of the code of conduct by the chief minister and ministers in the by-elections.
The meeting decided to take legal action against the Khyber Pakhtunkhwa (K-P) chief minister and other government officials over continuous violations of the code of conduct.
The CEC made it clear that if the provincial government does not stop the violations, the by-elections in K-P will be postponed.
The electoral chief said during the meeting that the chief secretary and advocate general should tell the government that violations will not be tolerated under any circumstances.
The ECP will ensure equal opportunities for all candidates in the by-elections, he added.
In case of violation, indiscriminate action will be taken against all parties and their candidates, he further said.
The CEC said that the chief secretary should convey the message to his government, and if the provincial government is not ready to support the election, then the by-election will have to be postponed.
Apart from this, the ECP has also decided to hold a formal hearing of the matter and has directed to issue notices to the parties.
Separately, the ECP granted six weeks to the PTI to submit details of its accounts related to the prohibited funding case.
A five-member bench, headed by Chief Election Commissioner Sikandar Sultan Raja, heard the case.
The CEC told the PTI lawyer that he had to answer a simple question that why the party funds should not be confiscated in the wake of the ruling on the prohibited funding case.
On the request of Shah Khawar, the CEC agreed to give the PTI six weeks to file the reply and adjourned the hearing till November 6.
COMMENTS
Comments are moderated and generally will be posted if they are on-topic and not abusive.
For more information, please see our Comments FAQ