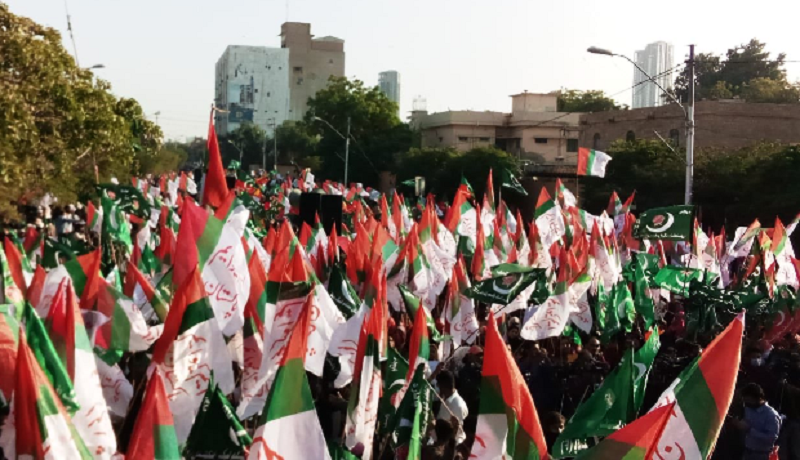 ---
ISLAMABAD:
The Muttahida Qaumi Movement (MQM) strongly protested against the "massacre" of its missing workers, whose bodies were recovered last week, and called on Monday for immediate steps to stop any violation of human rights in the country.
During a meeting of the National Assembly Standing Committee on Human Rights chaired by Mehreen Razak Bhutto, MQM lawmaker Kishwar Zehra also demanded immediate action against those responsible for the gruesome killings.
"Our 105 people are missing. After three bodies were found, there is fear among the families of the remaining 102 missing MQM workers," she said. "The bodies of three MQM workers were found in interior of Sindh which may trigger riots," she added.
"The MQM strongly condemns the brutal and extrajudicial killings of its innocent workers, Zehra said. "There is a dire need for taking immediate steps at the parliamentary and government level against the massacre of the MQM workers."
Read more: MQM-P says recovered bodies are of its workers
The lawmakers said that violation of the human rights was unacceptable in Pakistan. "If they have committed a crime, bring them before the court," she added. "Actions should be taken according to legal procedures to deal with those involved in crimes."
She asked the committee to take notice of serious violations of human rights and devise strategies to remedy the situation. She demanded that those responsible for the killings should be arrested and brought to justice.
Taking part in the discussion, committee member Mohsin Dawar said that the issue of forced disappearance was serious and there was no end to it in sight. The chair observed that the committee condemned all violations of human rights.
Later, the committee discussed the issue of policy regarding Afghan refugees in Pakistan. Dilating on the matter, Farhatullah Babar demanded the formation of a parliamentary committee on the issue, saying that it was also a matter of national security.
The committee was informed that there was no policy regarding the Afghan refugees. Officials said that Afghan refugees were fully registered and verified, adding that the government had the data of 14 million Afghan refugees.
During the meeting, the Chairperson of the National Commission for Child's Rights criticised the previous government for keeping the commission inactive. She said that commission members had not been paid their salaries for the past two years.
COMMENTS
Comments are moderated and generally will be posted if they are on-topic and not abusive.
For more information, please see our Comments FAQ