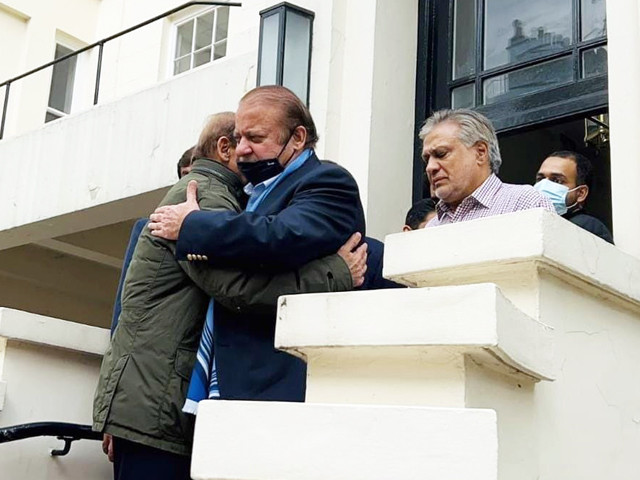 ---
LAHORE:
The Punjab Assembly on Monday passed a resolution by majority vote, pushing forth the demand for action against Prime Minister Shehbaz Sharif under Article 6 of the Constitution of Pakistan.
The resolution was moved in the house by Punjab's Minister for Parliamentary Affairs Raja Basharat.
Citing media reports, the resolution stated that the premier, in his meeting with his brother and party's supreme leader Nawaz Sharif, shared secrets and held consultations on sensitive national issues, including the appointment of the next army chief.
It mentioned that the prime minister's oath prevents him from sharing sensitive matters with a person not related to the state. It, therefore, added that the premier, who is accused in many cases, stands guilty of violating the constitutional provisions of Article 5 and Article 6 by taking this step. The resolution thus sought action against him under Article 5 and Article 6.
Basharat also read the premier's oath in the house and announced that apart from the resolution, he would take further steps to act against Shehbaz under the same constitutional provisions.
Also read: PM consults elder brother Nawaz on political chessboard
He expressed surprise over the meeting between the prime minister and a fugitive in London at a flat that was brought to the fore in the Panama Papers scandal and led to the registration of a case against the latter.
The provincial assembly's session started after a delay of more than two hours from its scheduled time, with Speaker Sibtain Khan in the chair.
Home Minister Hashim Dogar answered the lawmakers' queries related to his department during question hour.
The house also passed a resolution against Federal Ministers Marriyum Aurangzeb and Javed Latif and the managing director of Pakistan Television (PTV) for holding a press conference filled with hatred.
Pakistan Tehreek-e-Insaf (PTI) and Pakistan Muslim League-Nawaz (PML-N) lawmakers also exchanged harsh words when the resolution was being moved.
The session was later adjourned till Wednesday afternoon.
COMMENTS
Comments are moderated and generally will be posted if they are on-topic and not abusive.
For more information, please see our Comments FAQ