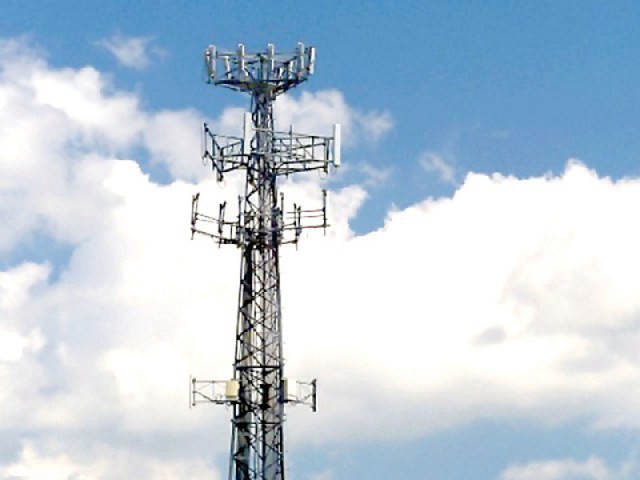 ---
ISLAMABAD:
Despite the fact that the telecom sector was given an "industry" status by the government, making it entitled to avail industrial power tariffs, the National Electric Power Regulatory Authority (NEPRA) has dismissed petitions filed by telecom companies on the matter.
The government's decision to grant the telecom sector the status of industry has also been endorsed by numerous ministries over the years, most recently through the Finance Bill, 2021, reiterating its industrial status, yet telcos are being subjected to commercial tariffs, leading to an increasing cost of operations.
The petitions were filed by Pakistan Telecommunication Company (PTCL), Telenor Pakistan, Pak Telecom Mobile (Ufone), Pakistan Mobile Communication Ltd. (Jazz), and Deodar whereas CM Pak (Zong), Ministry of Energy, K-Electric, CPPA-G participated as interveners.
The petitioners highlighted that under Article 25 of the Constitution of Pakistan, all citizens are equal before the law and are entitled to equal protection of the law.
Telecom cannot be considered as an industry only for the purposes of paying tax rather is also entitled to the corresponding benefits as well, they argued.
Currently, for paying heavy taxes it is being treated as an industry, but for the purposes of tariff, it is treated otherwise, they contended, adding that the telecom sector is entitled to equal treatment of burden as well as benefits of the industrial status.
Telecom operators also argued that as per the eligibility criteria established through NEPRA's own tariff determinations, any business or establishment which is undertaking value-adding activities or processing is eligible for an industrial tariff.
Each operator has been assigned radio waves by the federal government (called spectrum), to use and provide their services, and operators set up towers, antennas, circuits, cables, and other equipment all across the country, through which they convert/switch basic radio waves into useable services (e.g., data, voice calls, SMS), they added.
Further, in this digital age, the telecom sector has evolved into data processing, sourcing, and management which, is globally recognised as an industry, they argued.
The arguments from interveners such as K-Electric, CPPA-G, Ministry of Energy overall suggested that the authorities still consider the telecom sector as a luxury rather than a necessity. They stated that the Finance Division believes that telecom companies are involved in commercial activities and electricity cost is a pass-through item, which is incorrect because telecom companies do not pass on power tariff hikes to their customers as practiced in the case of power distribution companies.
Moreover, the Finance Division also assumes that telecom companies do not consult their regulator, Pakistan Telecommunication Authority (PTA), for any change in their tariff whereas the operators are required to loop in PTA for any change in tariff, they added.
Federal Minister for Information Technology and Telecom Syed Aminul Haque also expressed his concern over NEPRA's decision.
"The telecom sector has been given the status of an industry by the government of Pakistan and we believe that it is the right of telecom companies to get electricity tariff at industrial rates," he said. "When we talk about foreign investment and its extension, giving maximum incentives to companies working in Pakistan will also encourage other international investors."
He said that this matter is not only for the telecom sector, but it can be an important step towards providing better facilities to the consumer and attracting future foreign investors.
A telecom industry expert said that it is quite unfortunate that the parliament approved the industrial status for the telecom sector through the Finance Bill, 2021, but NEPRA refuses to pass on the benefits allowed under such classification to the telecom Industry.
"The industry will chart out a legal strategy to have a review of this decision," the expert said.
COMMENTS
Comments are moderated and generally will be posted if they are on-topic and not abusive.
For more information, please see our Comments FAQ