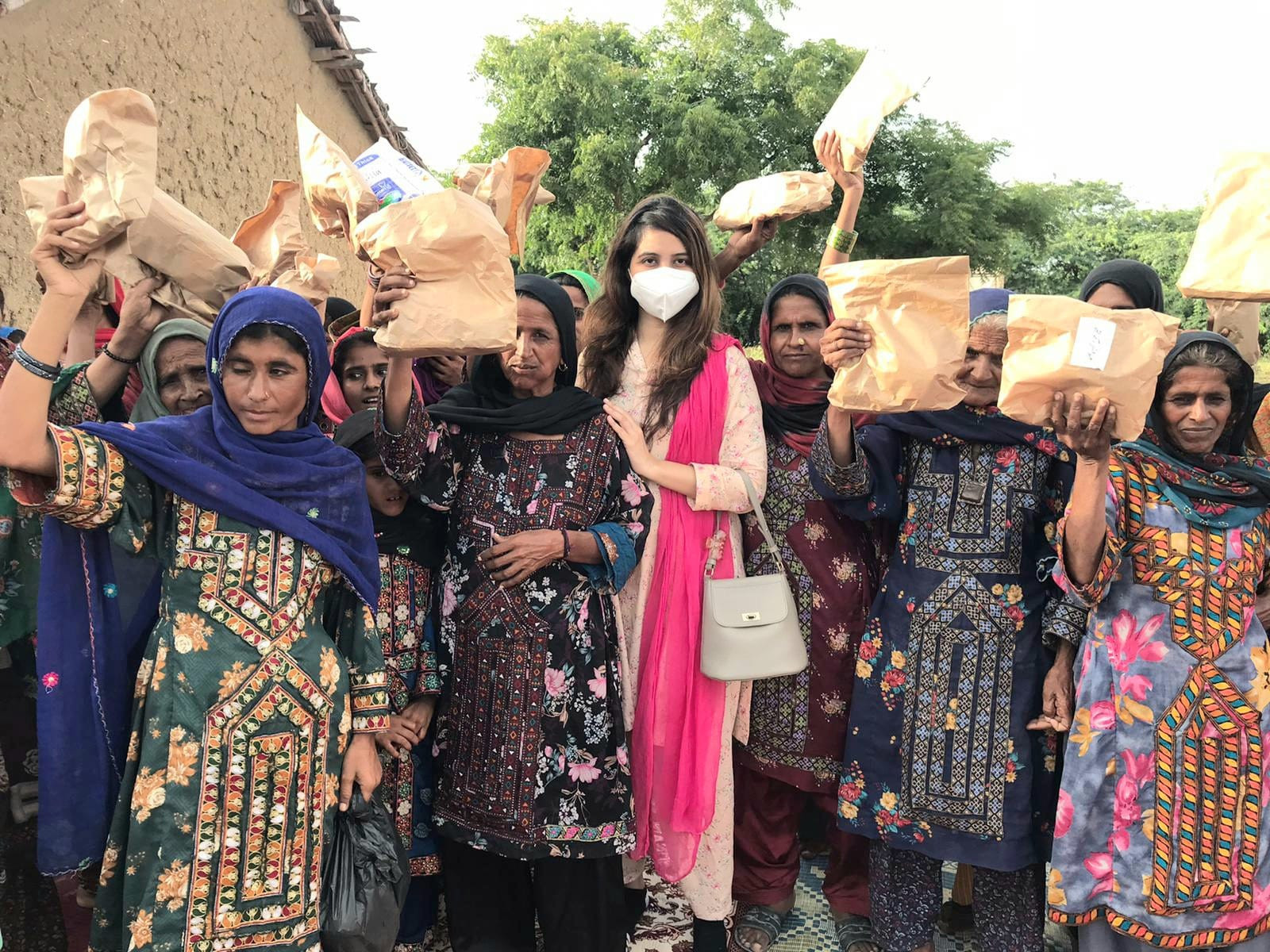 ---
KARACHI:
"I have seen women wearing muddy blood-stained clothing."
Women whose homes have been tarnished and destroyed by ravaging floods have little to no sense of relief as they face a multitude of other problems in makeshift tents at flood relief camps. With illnesses on the rise having been rendered homeless after unforgiving flash floods destroyed their homes, flood affectees have been left at the mercy of relief packages that may or may not even reach them. These relief packages often exclude sanitary napkins and other hygiene products. It is in these testing times that another innovative campaign has surfaced to help female flood victims.
The campaign titled "Ayyam-e-Haiz" (days of menstruation) seeks to distribute sanitary pads and other hygiene products to women affected by the ravaging floods that have displaced more than 33 million people in Pakistan.
In an interview with The Express Tribune, the founder of Ayyam-e-Haiz and freelance journalist based in Karachi, Kanwal Anis spoke of the moment that inspired her to start this venture. She recalled how her travel to Balochistan's Lasbela district with her husband on August 6 opened her eyes to the plight of flood-affected women.
Also read: Women's group tackles taboo subject to aid flood victims
She and her husband Anis Uddin had traveled to Lasbela with the intention of providing food with long expiration dates among other basic necessities. As a passing thought, Kanwal decided to pack thirteen sanitary pads as well. There she revealed how she saw women in muddy blood-stained clothing, when asked about the blood stains, the women would bashfully try to divert her attention away, dismissing it as nothing but a minor inconvenience.
Determined to help women with their menstrual and hygiene concerns, Kanwal returned to Lasbela on the eve of Independence Day equipped with 300 sanitary pads, medicines, and underwear. She noticed that many women were suffering from various infections due to prolonged free bleeding including diseases such as Urinary Tract Infection (UTI) and skin fungal infections.
Observing hesitation in disclosing their menstrual pain and the troubles they go through trying to hide blood stains, Kanwal expressed how troubling it is that a cultural taboo perpetuated by the rich has such a deeply ingrained impact on the mindsets of women throughout Pakistan. "The rich have made sanitary pads a taboo. I have also faced difficulties when trying to talk about my period pain growing up."
With a cause close to her heart, Kanwal revealed that she too understands the panic of not having a sanitary pad when her periods suddenly show up. Revealing her own menstrual condition, Kanwal stated that she endures a condition known as Dysfunctional Uterine Bleeding which has caused her to have periods for 70 days at a stretch.
She spoke of an instance when a young girl tried to tell her about her period discomfort but was stopped by her mother. "A young girl tried to tell me about her pain but her mother stopped her… when I asked her why she stopped her daughter from talking about her health condition, her mother said she is an 'unmarried girl'."