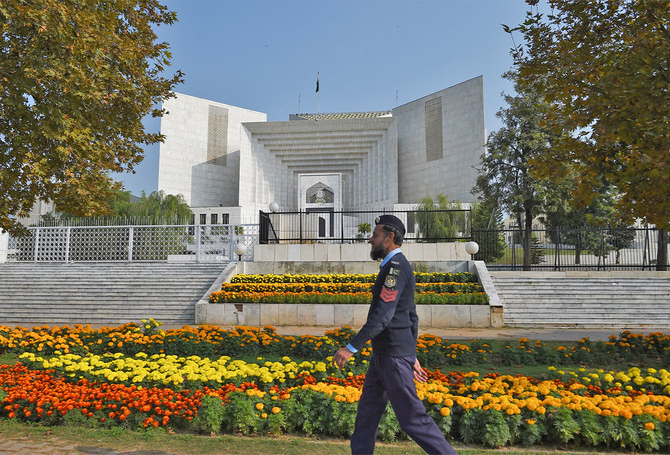 ---
ISLAMABAD:
Pakistan Tehreek-e-Insaf (PTI) on Tuesday challenged the Islamabad High Court's (IHC) judgement, which declared the acceptance of PTI lawmakers' resignations as unconstitutional, in the Supreme Court.
The petition was filed by Advocate Chaudhry Faisal Hussain on behalf of the party, arguing that the judgement is "vague, cursory and against the law and has been rendered in a mechanical manner without addressing the material legal and constitutional questions raised in the writ petition".
Read: PTI suspends MNA's membership for challenging resignation in IHC
It also claims that the IHC disregarded the material facts of the case at hand and failed to adhere to the principle that each case has to be decided on its own peculiar facts.
The Imran Khan-led party argued that the court failed to consider inter alia article 64 read with Rules of Procedure and Conduct of Business in the National Assembly of Pakistan, 2007, and rendered the impugned judgment without looking into the controversy in a proper judicial manner and thus was the decision not taken in a slipshod and arbitrary manner.
Read: Resignation of only one PTI MNA suspended, clarifies IHC
The petition also states that impugned judgment came to the conclusion, through a non-speaking and unreasonable order and that "no law permits the successor office holder i-e the speaker of the National Assembly to alter, modify, review or revise the order of the predecessor with regard to the acceptance of the resignations that have already accepted and notified by his predecessor in office."
The party went on to term the actions as "illegal, perverse and tantamount to abuse of law and authority."
COMMENTS
Comments are moderated and generally will be posted if they are on-topic and not abusive.
For more information, please see our Comments FAQ