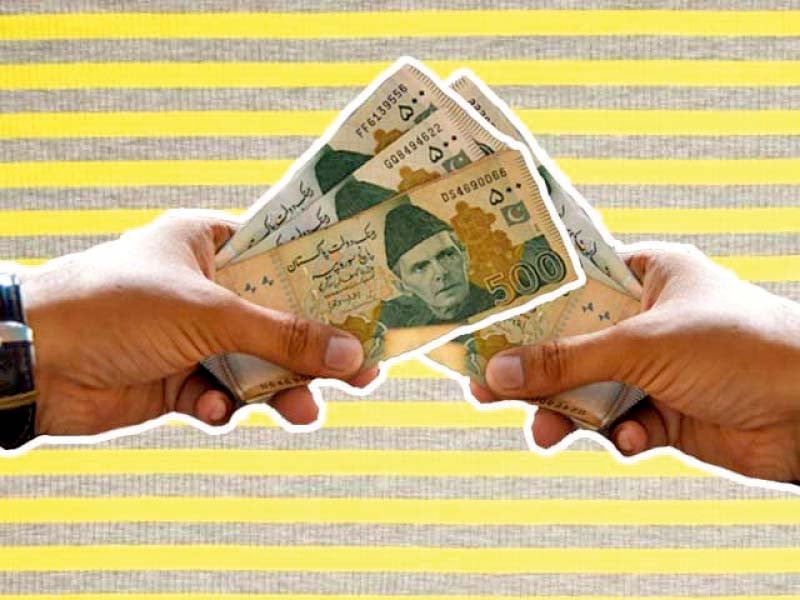 ---
KARACHI:
Pakistan's economic woes are now ridiculously infamous. High dollar debts, low tax collections, rampant corruption, inefficient state giants, paltry exports and dysfunctional energy markets have become trademarks.
Barometer of the mess is monitored in the form of currency movements. In 15 years, Pak rupee has kept tumbling repeatedly from Rs60 per US dollar to Rs240 per dollar (and counting). The paper is losing its sovereignty.
Without delving into historical details, there are a few root causes, explaining the perpetual descent of the currency: anaemic 7% exports-to-GDP ratio stemming from expensive energy, low value addition, dismal agri-productivity, rent-seeking behaviour, rewarding alternative real estate returns and inadequate policy continuity.
Similarly, due to the poor domestic business climate, romance with foreign investors has dried up bringing no technology-transferring, globally-connecting, job-creating and value-adding foreign direct investment.
Foreign firms are not betting on long-term business opportunities within Pakistan and the charm of rising middle class is not appealing anymore except to some start-up investors.
Nevertheless, IMF's deal was expected to bring semblance into currency markets reeling from two-pronged political instability and energy prices-induced economic crash landing.
In the corresponding period, rupee slipped from Rs175 to 240 per dollar on July 30, 2022 only to see losses reverse to Rs215 per dollar as IMF's Executive Board approved Pakistan's bailout requests. A roller-coaster ride ended with a sigh of relief. Nerves are again being tested.
Pak rupee has fallen back to Rs230 per dollar as investors doubt if IMF's deal was enough amid rising political climate. The differential between inter-bank – at which banks' trade with each other – and open market has risen to Rs10.
Authorities are asking inbound passengers to comply with details of dollars, State Bank of Pakistan seeking prior approval for export of US dollar, currency smuggling into Afghanistan and UAE's condition of 5,000 dirhams on arrival.
Nonetheless, the cause of concern has been the ascent of "King Dollar". US dollar is breaking records against yen, euro, pound and probably yuan as well.
US Federal Reserve is signalling a hawkish tone to increase interest rates to attract capital, regain global dominance, de-rate other economies and hush the dollar sceptics. Uncle Sam's dominance is back and emerging and developing economies are reeling let alone fragile economies as Pakistan's.
A key measure of US dollar strength is US dollar index against a basket of global currencies. Over the last 12 months, the index has risen 18% while rupee has lost 37% against US dollar, a 21% higher depreciation.
Similarly, on August 1, 2022, rupee had lost 42% in one year while US dollar index was up 14%, a 28% differential.
Notwithstanding initial turbulence, Pakistani rupee, on a relative basis, has become marginally competitive and is moving in tandem with changes in US dollar's global strength.
Since August 15, rupee has depreciated by 5% against dollar in comparison to 4% increase in US dollar index. Hence, currency markets are primarily reflecting global market trends only.
Although it is difficult to predict peak of US Federal Reserve rates, the hikes have been sharp, unprecedented and perhaps growth tripping. Policymakers would signal a "pause" when the risks of recession, bankruptcies and financial markets collapse overshadow inflation concerns.
Till then, it's time to keep domestic monetary policy prudent, focus on rebuilding export base, regain investor confidence and keep rhetoric at bay.
The writer is an investment specialist with keen interest in political economy
Published in The Express Tribune, September 5th, 2022.
Like Business on Facebook, follow @TribuneBiz on Twitter to stay informed and join in the conversation.
COMMENTS (1)
Comments are moderated and generally will be posted if they are on-topic and not abusive.
For more information, please see our Comments FAQ