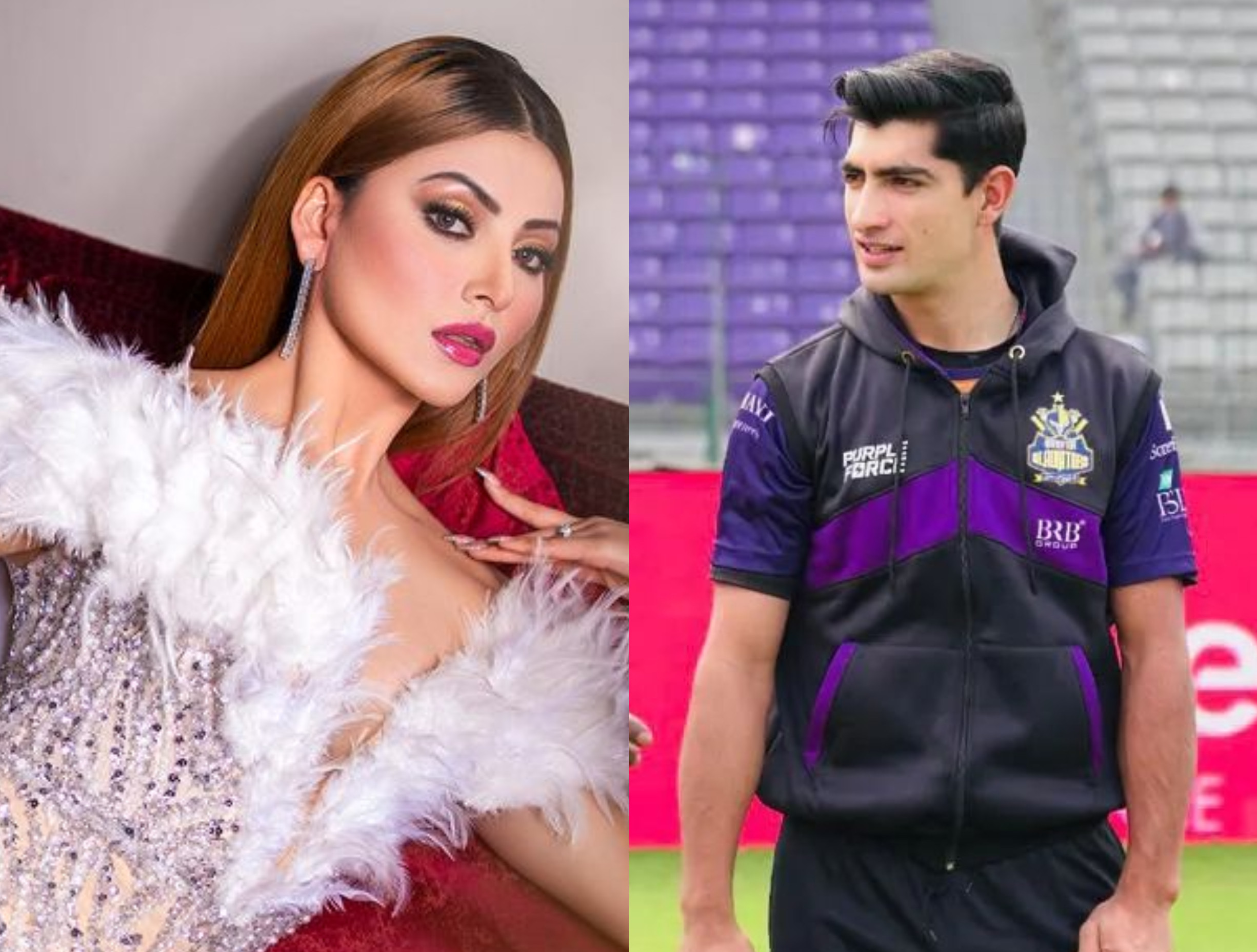 ---
After Indian actor Urvashi Rautela re-shared a fan video of her juxtaposing against Pakistani pacer Naseem Shah, fans trolled her on social media for "attempting to lure in Naseem," who is still 19-years-old.
But the newly conceived 'all-rounder', when asked about the video, told journalists on Saturday that he does not know in particular "who Urvashi is," but he is grateful for the love he is getting.
The Indian actor and model also responded to the rumours of her supposed interest in Shah. Taking to her social media, Rautela assured she only shared "cute fan made edits" without any incentive. She then urged the media to not blow the whole thing out of proportion.
Responding to a question about the video during a press conference, Shah maintained: "I do not know about it [the edited video]. I just play on the ground." He went on to acknowledge that people may be sharing "these types of videos" but he has no idea why.
"I can only be grateful to the people who come to watch us play," he added, confirming he was not annoyed by anybody's affection towards him. "If somebody likes me, whoever they may be, that is good for me. Because I am not special. I can only assume it is God's grace that I am getting this love," continued Shah, humbly.
Following a high-octane encounter between arch-rivals India and Pakistan, Rautela had re-shared an edited video of her and Shah on her Instagram Stories in which they could be seen enjoying the fixture at the Dubai stadium. Atif Aslam's "Koi Tujhko Na Mujhse Chura Le" played in the background.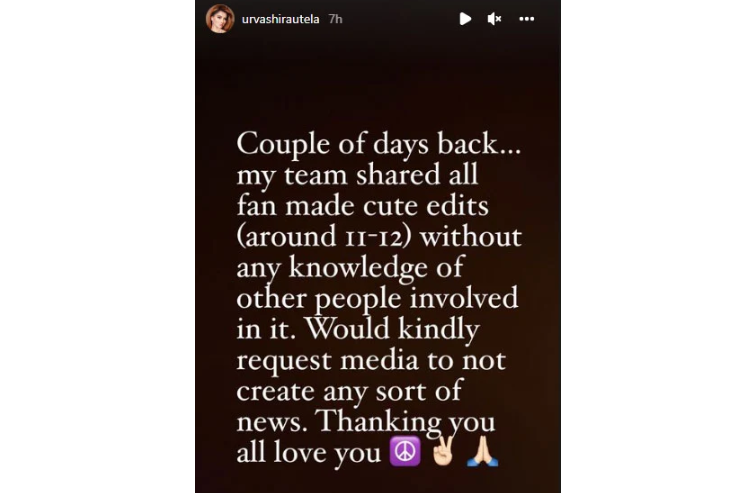 Clarifying the mystery around the social media video involving the Pakistani pacer, the Indian actor has written on her Instagram Stories, "A couple of days back, my team shared all fan-made cute edits (around 11-12) without any knowledge of other people involved in it. I would kindly request media to not create any kind of news. Thanking you all, love you."
Have something to add to the story? Share it in the comments below.
COMMENTS
Comments are moderated and generally will be posted if they are on-topic and not abusive.
For more information, please see our Comments FAQ