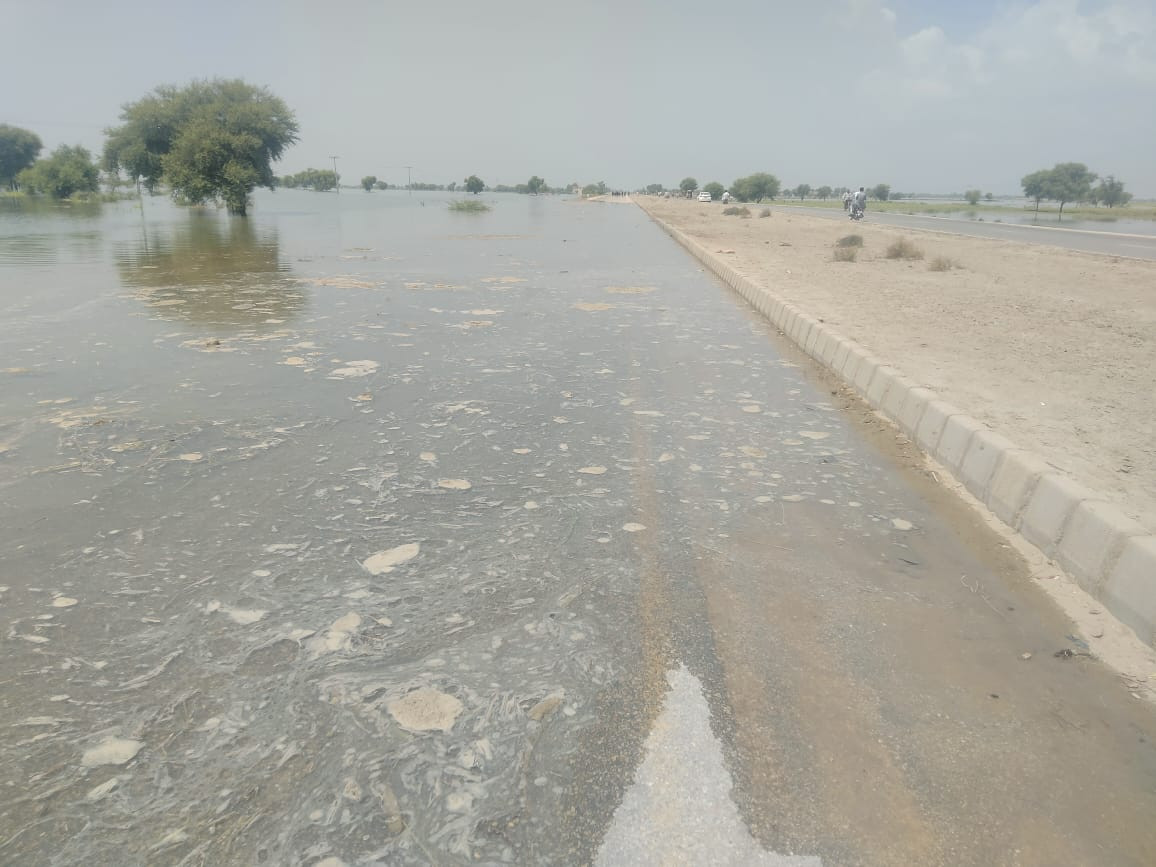 ---
HYDERABAD:
The floodwater discharged by making cuts to the Manchhar Lake is now heading towards Dadu district's main city after inundating several towns and hundreds of villages over the last nearly one week.
On Saturday, a ring bund was being reinforced around Dadu bypass to stop water flowing from two ruptures in Bhan Syedabad-Johi bund.
The water was around 10 kilometres away from Dadu by Saturday evening. Rumours about an emergency evacuation from Dadu were doing the rounds since morning, unnerving the people who were time and again reassured by the government that there was no threat of flooding.
However, the deputy commissioner later clarified that no emergency alert had been issued.
The Sindh Prisons Department shifted 319 prisoners from Dadu jail to Hyderabad and some other prisons in the province.
Separately, Manchhar Lake floodwater, which is 10 times the lake's normal capacity, deluged the grid station in Bhan Syedabad, depriving the entire town of electricity as well as submerging rice mills, shops and houses along the bypass.
However, Bhan Syedabad town's ring bund withstood the deluge's pressure. The cuts made to the lake led to a reduction in the floodwater level which had hit the ring dyke protecting Mehar taluka of Dadu district.
On the other hand, a rupture in the protective embankment of Johi town of Dadu was timely plugged to prevent inundation of the town where residents spent over a week volunteering for the reinforcement of the bund.
Meanwhile, the floodwater level at Kotri Barrage, which is the last barrage on the Indus River before the Arabian Sea, was recorded at 604,087 cusecs on Saturday. The irrigation officials believe that it would be the peak of the medium flood at the barrage before the level begins to recede.
The river flood deluged the entire katcha areas in Thatta and Sujawal districts besides inundating a dozen villages of Kotri taluka in Jamshoro district.
COMMENTS
Comments are moderated and generally will be posted if they are on-topic and not abusive.
For more information, please see our Comments FAQ