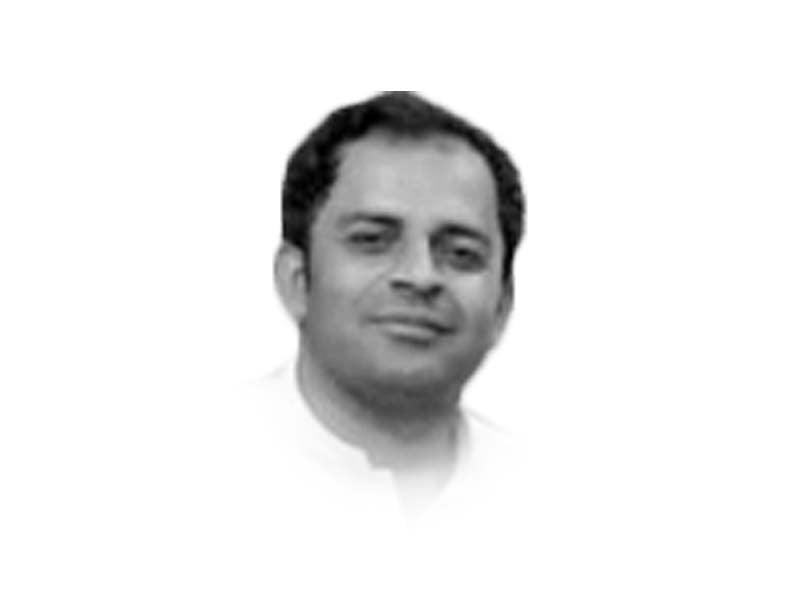 ---
'Knowledge makes a man unfit to be a slave.'—Frederick Douglass
That enlightened knowledge is liberating for individuals and societies is an unquestionable reality. A society conscientious of the rights and social dynamics is quite unlikely to succumb to servitude of any sort. Instead, it carves an independent course and treads on the path to sustainable salvation and prosperity. The freedom of thought, choice and life as a whole characterise enlightened societies. However, this is not absolute truth, as a systematic falsification of knowledge serves as a carefully crafted societal yoke. That is, authoritatively forged knowledge subjugates subjects and societies. To this, the megalomaniac elite are the main culprit for counterfeiting the knowledge for their vested interests.
As power is a natural instinct in humans, everyone tries to control, or at least direct, the lives of as many fellows as possible. In ancient times, hard and brute forces emanating from powerful enslaved the masses. Several cleverly orchestrated tactics were used to keep the masses ignorant. The antediluvian percept of "Might is Right", and long-peddled rhetoric of "Divine Right" helped rulers to exploit the ignorance of subjects for centuries. Modern times are no exception as authoritarian control over the flow of knowledge remains a powerful tool for dictating social behaviour in line with the interests of the self-righteous ruling elite.
Though institutionalisation of international and humanitarian laws in the modern times delegitimised physical slavery, systematic servitude continues to be commonplace in many post-colonial countries. More worryingly, it has been legitimisation in the name of legality and constitutionalism. Though direct rule ended, the colonial legacies reigns supreme in the hearts and minds of the empowered elite, so much so that decolonisation has been a little liberating. This is clearly evident from the ossified control of knowledge and the subsequent chronic elite capture of many post-colonial countries.
Religio-political, military, crony capitalists and corporate elites exert almost unassailable influence in the very fabric of these societies. This is done through distortion of facts, falsification of historical accounts, curricula constructed around emotions and censorship of media. Moreover, mythology, dogmas and metaphysical discourses keep out the realities of the public. Enlightened knowledge and reasoning are discouraged at all levels: academic, managerial and public discourse. This promotes blind submissions, conformity and sentimental tendencies to the level of their fatalistic acceptance.
Falsified narratives glazed in religiosity, disinformation, populism, ultra-nationalism, pseudoscience and misinterpretation of things are the most commonly employed tactics of mobilising masses in a self-serving manner. This careful exploitation of religious, nationalistic, jingoistic and patriotic tendencies makes elite-sponsored narratives almost unassailable under any pretext. Thus, most people wholeheartedly accept what the power elite offers them. The worst form of slavery isn't being a slave but being ignorant of being a slave. Such fatalistic self-ignorance of the public permits the ruling elite to feast on people's toil and resources for generations. The dynastic political and chronic power elite in many post-colonial countries are reflections of this reality. Resultantly, a handful of elite keep feeding on the very fate and future of the masses. Totalitarianism, stratification, socio-economic instability, corruption, poverty, hunger and crimes haunt the masses.
Since no society would voluntarily denounce the dignity and rights they are entitled to as human beings, keeping the public ignorant of the genuine knowledge is tantamount to enslaving them. However, since enlightened subjects and unchecked primacy of the power elite could hardly coexist, expecting the latter to renounce their long-held perks is immaterial. Therefore, only self-sustained public efforts towards enlightened education would help the masses salvage from the chronic clutches of systematic servitude in the post-colonial countries.
Published in The Express Tribune, September 11th, 2022.
Like Opinion & Editorial on Facebook, follow @ETOpEd on Twitter to receive all updates on all our daily pieces.
COMMENTS
Comments are moderated and generally will be posted if they are on-topic and not abusive.
For more information, please see our Comments FAQ