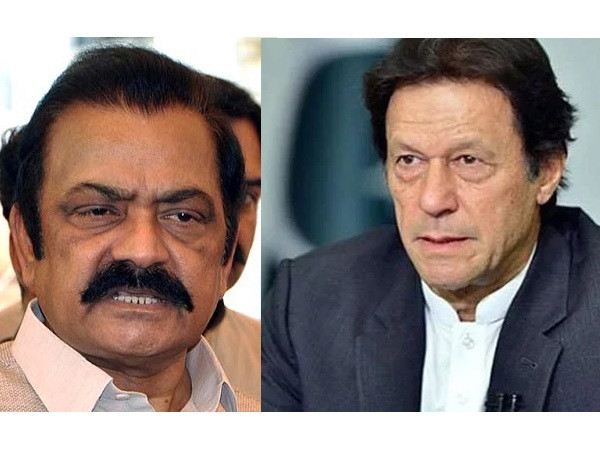 ---
ISLAMABAD:
Interior Minister Rana Sanaullah on Friday remarked that Pakistan Tehreek-e-Insaf (PTI) Chairman Imran Khan should have been sent to jail in July or August.
Speaking to the media in Islamabad, the minister responded to a journalist's question pertaining to Imran's statement about him getting more dangerous in jail, saying, "These are just things to say, we will find out when he goes to jail."
"By the way, the season of going to jail is passing," he said, adding that the former premier should have been sent to jail in July or August.
Commenting on the missing persons case, he said that there cannot be a bigger service to humanity. "What can be a greater cruelty than to make people's loved ones disappear?" he asked.
He said that the way Islamabad High Court (IHC) Chief Justice Athar Minallah has stressed the issue has given relief to the people before.
He added that there are some facts that cannot be explained in the open court. He said that they can help address the problem if the CJ conducts an in-camera hearing.
COMMENTS
Comments are moderated and generally will be posted if they are on-topic and not abusive.
For more information, please see our Comments FAQ