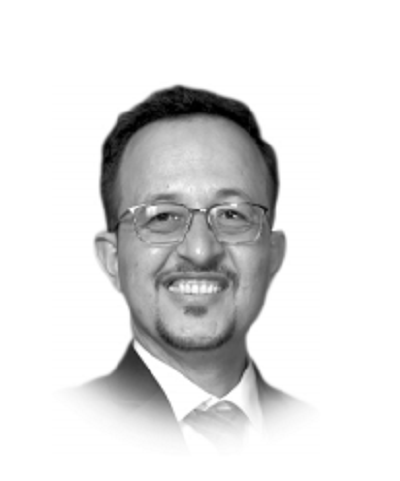 ---
Renowned intellectual Prof Adil Najam from Boston University was once speaking to a seminar in Karachi when he said, "Climate change is caused by rich countries but it will hit poor countries more severely than rich countries." Over a decade has passed but his words are still etched to my memory as if they were uttered yesterday. That day while commuting back from the hotel to my newsroom to report on the seminar, I was struggling to wrap my head around these words. Questions like how will poor countries deal with climate change with their limited resources and who will hold powerful rich countries accountable for their acts were reverberating in my mind.
Today when I see horrific images of floods in Pakistan, my mind goes back to those words of Prof Najam. Over 15% of Pakistan's population — or a staggering 33 million people — is directly affected due to the current rains and floods. The devastation is so colossal that no amount of foreign assistance can help Pakistan and no matter how much we blame rich countries, the fact of the matter is that we have to deal with climate change ourselves. So can we control heavy rains or flash floods? The answer is: no! But can we save lives and reduce losses in floods? The answer is: yes!
Heavy rains and floods are becoming frequent all over the world. Rich countries are also facing serious challenges as natural disasters related to climate change are causing much more losses in recent years. In 2021, worldwide losses were about $280 billion compared to $210 billion in 2020 and $166 billion in 2019, according to Munich RE, one of the largest providers of insurance-related risk solutions in the word. Let's take the example of a rich country like Germany where I live. Germany saw massive floods in July 2021 causing losses of over $40 billion. The disaster was so massive that the country is still unable to bring back affected people and businesses to the previous levels. Worldwide data shows the situation is dreadful and each country has its own problems to deal with.
After the devastating floods of August 2002, EU experts sat down and produced a report 'Best Practices on Flood Prevention, Protection and Mitigation' so that all European countries can expedite their efforts. The 30-page report focuses on eight major areas where a significant improvement can be made. These include 1) Integrated river basin approach, 2) Public awareness, public participation and insurance, 3) Research, education and exchange of knowledge, 4) Retention of water and non-structural measures, 5) Land use, zoning and risk assessment, 6) Structural measures and their impact, 7) Flood emergency, 8) Prevention of pollution.
There is a fresh debate in the country that had Pakistan constructed more dams, the situation could have been completely different. The EU report discusses in detail about the role of dams in case of flooding. It says that efficient dams and dykes "cannot provide reliable safety against floods which exceed their designed capacity. Contrary to this, near dam or dyke-protected areas, a false sense of security is given to populations and properties encouraged locating on surrounding floodplains, thus causing disasters." The report concludes that "flood protection is never absolute; only a certain level of protection against flooding can be reached."
So what can be done in Pakistan? The answer is that Pakistan's leadership has to change its priorities. Unfortunately, change will not come immediately because climate change related issues come in the last numbers on our priority list. The solution lies in a combination of short term and long term planning which also needs diversion of funds from unproductive sectors to productive sectors. In this regard, informed citizens also have a role to play because unless they create enough pressure, our leadership is not going to change its priorities. Floods have been part of civilisation throughout the recorded history. We cannot completely avoid floods; we have to learn to live with them, especially now when climate change related disasters are fast becoming frequent and deadly.
Published in The Express Tribune, September 5th, 2022.
Like Opinion & Editorial on Facebook, follow @ETOpEd on Twitter to receive all updates on all our daily pieces.
COMMENTS
Comments are moderated and generally will be posted if they are on-topic and not abusive.
For more information, please see our Comments FAQ