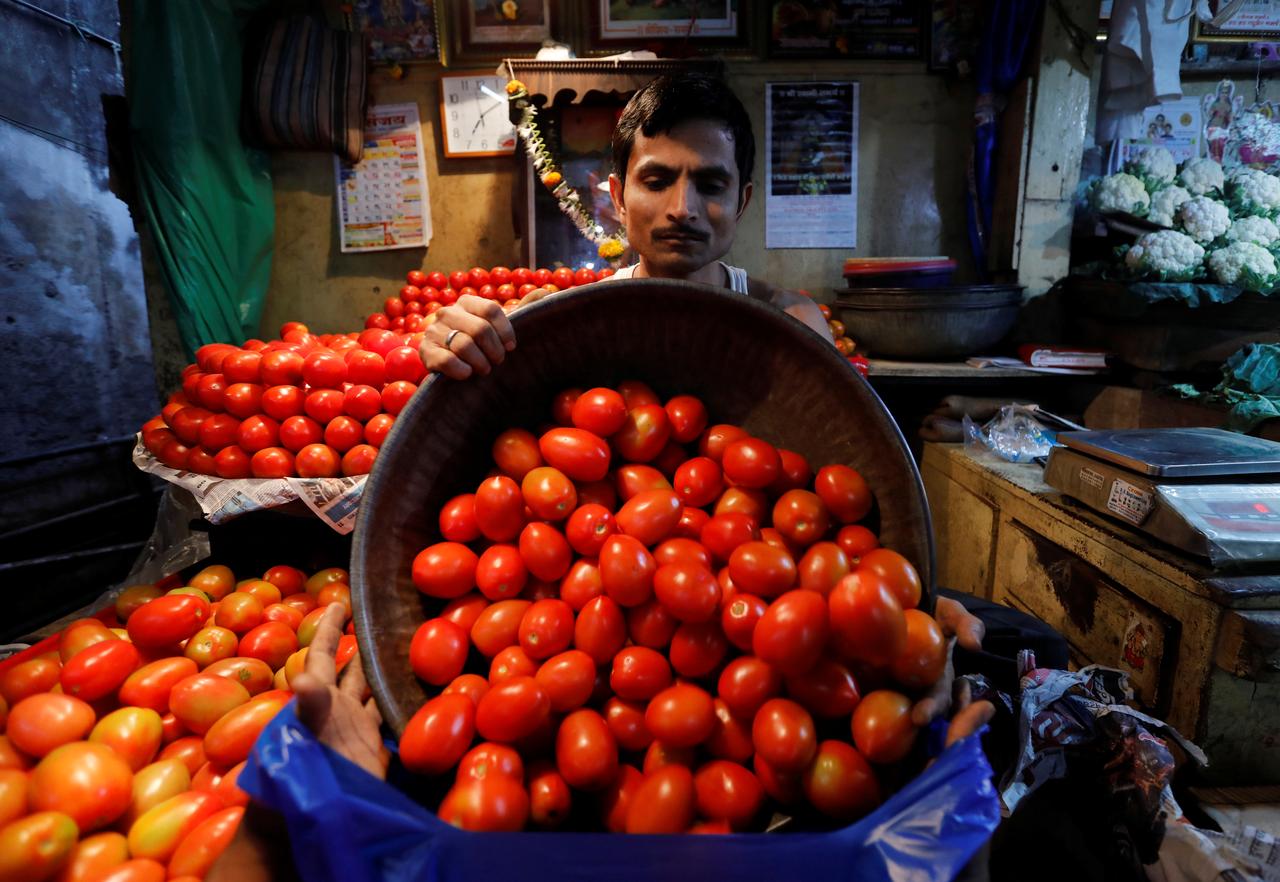 ---
KARACHI:
The prices of tomatoes and onions fell significantly after containers of vegetables from neighbouring countries Iran and Afghanistan started arriving in Karachi.
The rates of vegetables had skyrocketed following torrential rains and devastating floods in the country.
Two days earlier, 70 containers of onions and more than 50 containers of tomatoes reached the Karachi Sabzi Mandi (vegetable market).
Currently, in the retail market, tomatoes are being sold at Rs200 per kg while the price of onions is between Rs120-160 per kg. In the wholesale market, onions were sold at Rs50 per kg while tomatoes at Rs100-110 per kg.
The administration of the Karachi Sabzi Mandi has urged the Sindh government to ensure the availability of imported tomatoes and onions at affordable prices.
Meanwhile, it was reported that the containers coming from Afghanistan faced delays at the border customs posts for clearance.
As tomato is a perishable commodity while the quality of onion also deteriorates due to high temperature, the Pakistan Fruit and Vegetable Association has appealed to the federal government and the customs department to clear the trucks carrying these items on a priority basis.
According to the importers, permits for the import of more than 1,150 tonnes of tomatoes and onions have been issued till now.
It is expected that the rates of tomatoes and onions will further decrease following the import of these items from Iran, Afghanistan and Central Asian states.
COMMENTS
Comments are moderated and generally will be posted if they are on-topic and not abusive.
For more information, please see our Comments FAQ