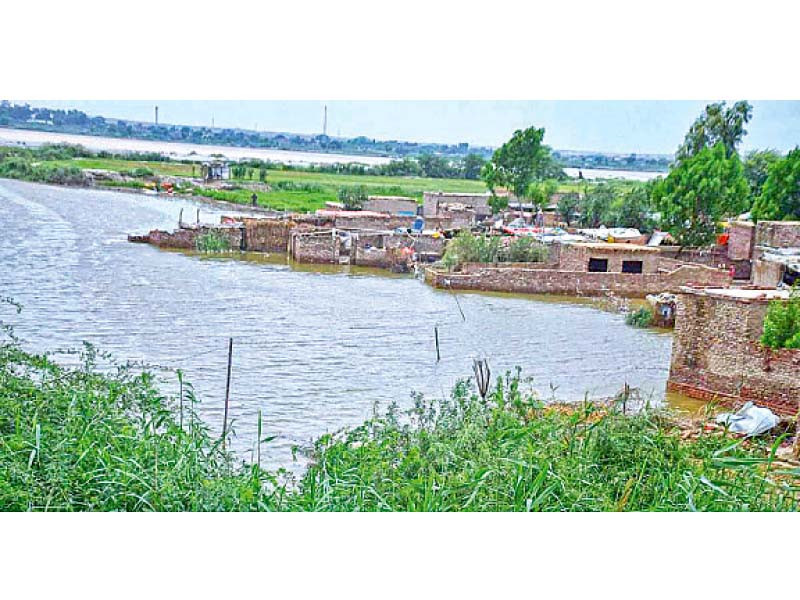 ---
LAHORE:
Federal Minister for Water Resources Syed Khurshid Shah has said that "we are wasting water worth $10-15 billion every year while we look to the world for an aid of $2 billion".
The minister made the remarks while speaking at the Lahore Chamber
of Commerce and Industry (LCCI).
He pointed out that Pakistan's water capacity was 140 million acre feet but its storage capacity was only 13 million acre feet. "Infrastructure is being built that will increase the storage capacity by 14 to 15 million acre feet."
Shah said the government was striving to increase agriculture production in order to export the produce but floods dealt a big blow to the plan. "Some 80% of economy is related to agriculture but it is being ignored."
The minister said 50 to 60 years ago, the rupee and dollar were almost equal but today "there is a huge difference" – the reason being that people didn't have trust.
In 1994-95, an agreement was signed to produce cheap electricity from coal but it was terminated as soon as the government changed, he added.
"We realised four or five years ago that Pakistan would be in a situation that it is facing today," Shah claimed and added that the opposition had proposed a charter of economy to the then government.
He called Pakistan a rich and resourceful country, and if it was guided in the right direction, it could become self-reliant.
Speaking on the occasion, LCCI President Mian Nauman Kabir said floods were worsening with the passage of time as the deluge and droughts were wreaking havoc across
the country.
He cited an example of Iran, saying the neighbouring country was saving water with the help of manmade lakes while "we are wasting water by allowing it to fall into the sea".
Kabir lamented that economic issues were not being discussed in the cabinet, adding that "the era of geopolitics is over, and now is the era of geo-economics".
He said the devastating floods had played havoc and created newer and bigger challenges. "This scenario calls for taking immediate steps by all segments of society to rescue people who are still stuck in floodwaters and arrange maximum support for the internally displaced people."
LCCI is also making all-out efforts. It has not only created Flood Relief Fund worth Rs50 million but is also supplying tents and food items to the affected areas to ease hardships.
LCCI's executive committee members have also decided to rebuild a village containing at least 100 houses with its own expenses. This will be a community-based development project, which will include a school, a technical training centre, a healthcare centre for the general public and a health facility for animals.
Published in The Express Tribune, September 4th, 2022.
Like Business on Facebook, follow @TribuneBiz on Twitter to stay informed and join in the conversation.
COMMENTS
Comments are moderated and generally will be posted if they are on-topic and not abusive.
For more information, please see our Comments FAQ