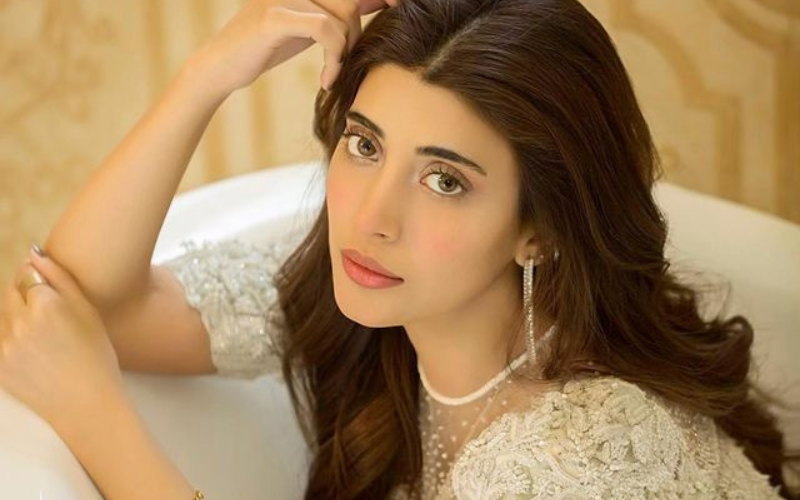 ---
Having forged a stable acting career after starting out as a VJ for ARY Musik, Urwa Hocane continues to prosper within the local film and television industry. After completing over a decade as a prominent female actor, she is now looking forward to donning multiple hats of an entrepreneur and producer. Speaking to The Express Tribune in an email conversation, Urwa walked us through her journey and growth as a seasoned artist.
While the Covid-19 pandemic uprooted many industries and shifted career paths in unprecedented ways, Urwa had a rather refreshing outlook on the pandemic's impact on her career's trajectory. "The pandemic rather opened doors for new ventures and opportunities digitally. A creative side was risen in combating this natural epidemic which also brought the world together," the Rangreza actor said.
Nonetheless, while the pandemic changed the global film and television industry for good, it is unfortunate that the local realms of television and cinema continue to tell the same stories repeatedly with minor differences in the cast and crew. When asked about how she filters scripts in offers saturated by stories of extra-marital affairs and domestic violence, Urwa had a strong take backed by her successful years in the industry.
"I am going to be very honest, acting is something which I enjoy, but I am not satisfied with the content. Now the circumstances have led to scripts that are slightly better out of many, a team preference or whatever is saving a drowning project. I don't know what the writers are writing or what the content teams are making them write. It breaks my heart," she gravely said.
However, the actor has not let the absence of good scripts hinder her from flourishing in the industry. On the contrary, Urwa began the process of her first production back in 2019, an upcoming romantic comedy film Tich Button. The film, starring Iman Ali, Farhan Saeed, Sonya Hussyn, and Feroze Khan, is scheduled to be released towards the end of this year. Describing her motivation behind her new-found transition into story-telling through film production, the Punjab Nahi Jaungi actor explained, "What I feel is that I learned throughout the process. As it is my first production, I have given ample time to the script so that we are 100% sure of what we will be doing on set. I have always been passionate about telling stories behind and in front of the camera. I never limit myself as far as story-telling is concerned. I'd love to direct someday as well."
Urwa also made her debut in the sweeping world of entrepreneurship in 2019 when she launched her clothing brand UXM in collaboration with her sister and fellow actor, Mawra Hocane. When choosing clothes as a second venture, instead of branching out into skincare or makeup, Urwa only had the needs of her followers as the foundation of her brand journey. She clarified, "I am a keen believer in comfort when it comes to clothing. Fashion and comfort can go hand in hand. Being a celebrity and an actor, I had women coming up to me asking about my fashion sense, so I thought, why not bring it up a notch and make my style available to the masses?"
Urwa is known for remaining candid when voicing her concerns, not only about the worsening conditions of the industry but also about what it means to be a notable female figure at its forefront. Therefore, the actor, entrepreneur, and now-producer has collected many pointers up her sleeve for handling criticism and unfounded critique for women newly starting in the industry. "Firstly, many people have deeply rooted beliefs when it comes to gender discrimination, that a woman shouldn't have an opinion and shouldn't communicate much. They come up with a notion that is creating a toxic work environment, and we need to strongly condemn these mindsets. Women need to break out of the box that the patriarchy has put them into," she expressed.
"I am here to co-exist. I have my thought process, opinions, and creative ideas that shall be heard for a discussion on the table. I have grown into a person who is not looking for validation. I do bounce back, which is something I practice, and it's also inbuilt, for which I am very grateful. I am not afraid of failures, as they are rather lessons," she added, describing her experiences as a well-known actor working on sets dominated by men.
Urwa leaves us with a concluding message for the public, describing the mindset that keeps her going. She said, "'Jisko Allah rakhay, usko kaun chakhay (Nobody can do anything if God wants to keep you safe).' These are the words I go by. Never lose hope. There will be hardships, and then there will be their rewards to reap. So have your faith firm and have a positive outlook in life.
Have something to add to the story? Share it in the comments below.