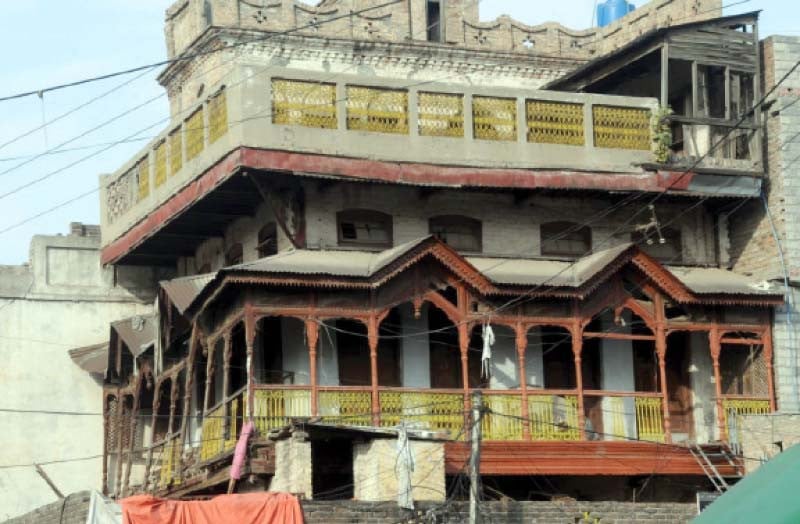 ---
RAWALPINDI:
Another monsoon passed but the authorities concerned failed to evacuate over 250 old and dilapidated residential and commercial buildings in Rawalpindi despite the issuance of red notices to the residents and occupants.
Every year, the Rawalpindi Metropolitan Corporation, Cantonment boards, the Auqaf department and the district council issue red notices to the residents of these old, dilapidated and perishable residential buildings, commercial warehouses and shops prior to the onset of the monsoon, but seldom do they get these buildings evacuated, leaving the residents at perpetual life risk.
By resorting to half-hearted strategies and campaigns, these civic agencies seem to be waiting for a major disaster as residents of these run-down structures in city and Cantonment areas continue to live under the shadow of death.
These civic agencies waste millions of rupees by running advertisements in newspapers asking the residents to vacate the most dangerous buildings but hardly they implement the notices and neither the occupants of these most dangerous buildings ever heed to red notices.
These dilapidated structures mostly exist in Rawalpindi Sadar, Gwalmandi, Udara, Tench Bhata, Bakra Mandi, Dheri, Hassanabad, Lal Kurti, Bhabra Bazaar, Raja Bazaar, Prana Qila, Sardar Bagh, Kartarpura, Mohanpura, Ariya Mohalla, DAV College and Amarpura.
These two to three-storey residential and commercial buildings have been constructed prior to partition. Mostly mood, lime and brick have been used in the construction of these buildings which may collapse at any time.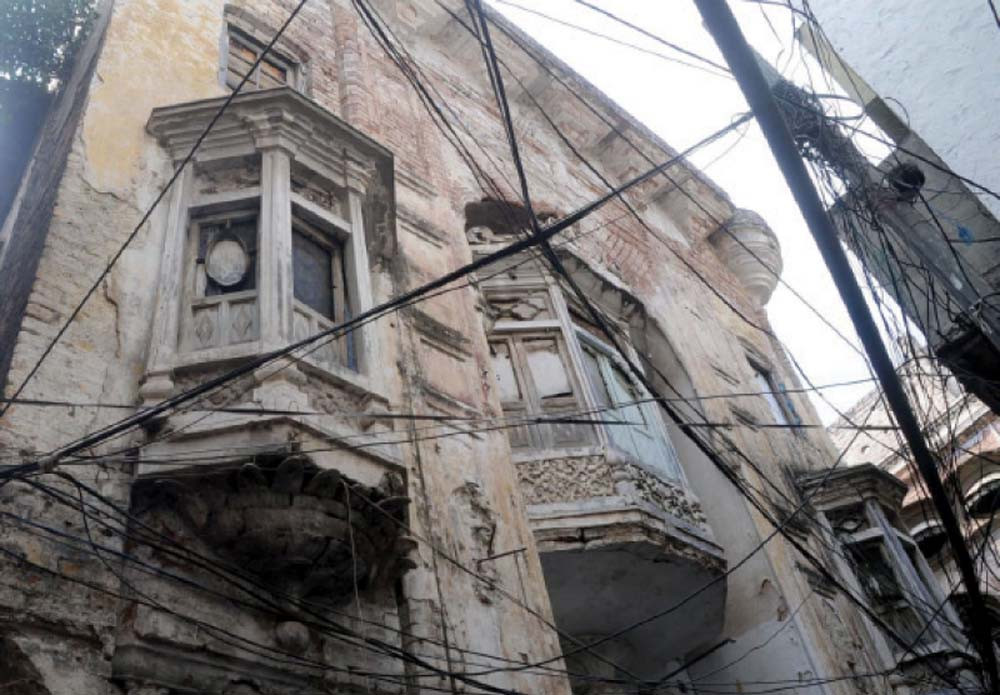 Residents including Muhammad Nazir, Akramullah, Shabbir Ahmed, Khawaja Arshad, Salauddin and Abdul Razaq said that they do not have enough resources to vacate these buildings and shift to a new place. "If the government wants to evict us from these dilapidated buildings, we will vacate if we are provided with alternative accommodation," they said.
This year, the Rawalpindi Cantonment Board issued a total of 51 notices to vacate these dilapidated buildings, the Rawalpindi Municipal Corporation issued 84 notices and the Chaklala Cantonment Board issued notices to the occupants of these buildings through newspaper advertisements but they failed to evacuate even a single building or repair another.
When officials of Rawalpindi and Chaklala Cantonment Boards and the Rawalpindi Municipal Corporation were asked to comment on their failure to get these dangerous buildings vacated, they said that they fulfil their basic responsibility by issuing notices declaring buildings dangerous so that no harm is done to the occupants. They insisted that the residents themselves vacate the buildings as any attempt to forcefully evict the occupants leads to a law and order situation.
The officials said that it was up to the government to provide alternative accommodation to the residents of these buildings or forcefully vacate them. They said that the civic agencies did not have enough resources to provide alternative residences to the occupants of these dilapidated buildings.
Published in The Express Tribune, August 30th, 2022.