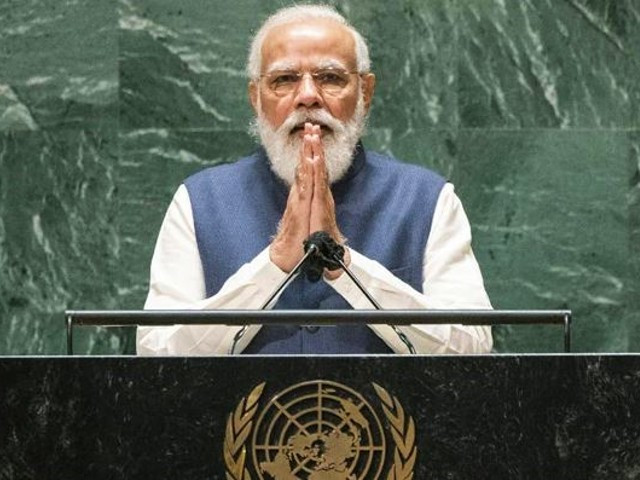 ---
Several world leaders, including Indian Prime Minister Narendra Modi, Chinese President Xi Jinping and Saudi Arabia's King Salman Crown Prince Mohammed Bin Salman, expressed sorrow over the devastation caused by the recent floods in Pakistan.
President Xi, King Salman and Crown Prince Mohammed sent their messages of condolences to President Arif Alvi over the loss of lives and injures to scores of others in the recent floods, inundating different regions of Pakistan, to the Media Wing of the Presidency.
"In his cable, the King expressed profound sorrow and sincere sympathy to the President of Pakistan, families of the deceased and the friendly people of the Islamic Republic of Pakistan, wishing the deceased Allah Almighty's mercy and forgiveness, their relatives every patience, and the injured a speedy recovery and appealing to Allah Almighty to preserve the President and people of Pakistan against any harm."
Read: UAE pledges 20 aircraft sorties of relief goods for flood victims
in a separate cable, the Saudi Crown Prince and Deputy Prime Minister expressed his profound sorrow and sincere sympathy with the President of Pakistan and the families of deceased. He also prayed for the deceased and wished speedy recovery for the injured people.
President Xi, in a message to President Alvi, observed that severe floods had occurred recently in Pakistan, causing heavy casualties and serious property losses. Xi, on behalf of the Chinese government and people, and in his own name, expressed deep condolences over the victims and sincere sympathy to the bereaved families, the injured and the people in the affected areas.
Indian Prime Minister Modi offered his "heartfelt condolences" to the victims and their families in a tweet. "Saddened to see the devastation caused by the floods in Pakistan," Modi wrote. "We extend our heartfelt condolences to the families of the victims, the injured and all those affected by this natural calamity and hope for an early restoration of normalcy," he added.
Agencies