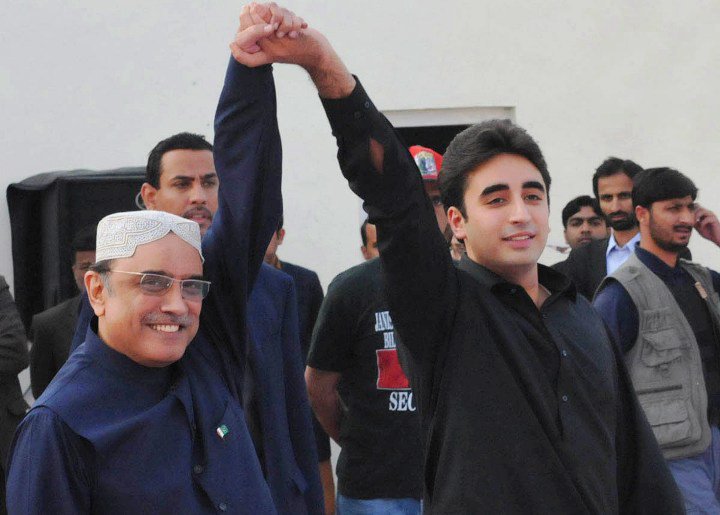 ---
Pakistan People's Party (PPP) Co-chairman and former president Asif Zardari has said that Foreign Minister Bilawal Bhutto-Zardari will not leave the flood-affected people alone.
In a statement, Zardari said that the situation is very painful due to floods and rains. "If my health allowed, I would have been with the victims," he added.
He demanded that the government of Pakistan should help the poor by mobilising Baitul Mal and the Benazir Income Support Programme (BISP) should be expanded to help the poor in every possible way.
The former president directed the ministers and members of the assembly of the PPP to stay with the people of the constituencies. He said that the government will take responsibility for the rehabilitation of the victims. This is the time to serve the public, he added.
A day ago, during his interview with BBC, the foreign minister lashed out at Pakistan Tehreek-e-Insaf (PTI) Chairman Imran Khan for holding political gatherings despite devastation due to unprecedented floods in the country.
He added that the former prime minister was busy in "political point-scoring".
The PPP chairman said that there would be time for doing other activities, including politics, but it was time to assist the flood victims.
"Our rivals whether in the government or in the opposition, always lacked interest in such matters," he remarked.
He further said that the government would provide all necessities such as tents and food and arrangements have been made at schools, colleges and government buildings for their temporary shelters.
Bilawal said that the next process would be the rehabilitation of the affected areas, the houses of the victims and the infrastructure of flood-hit areas will have to be rebuilt.