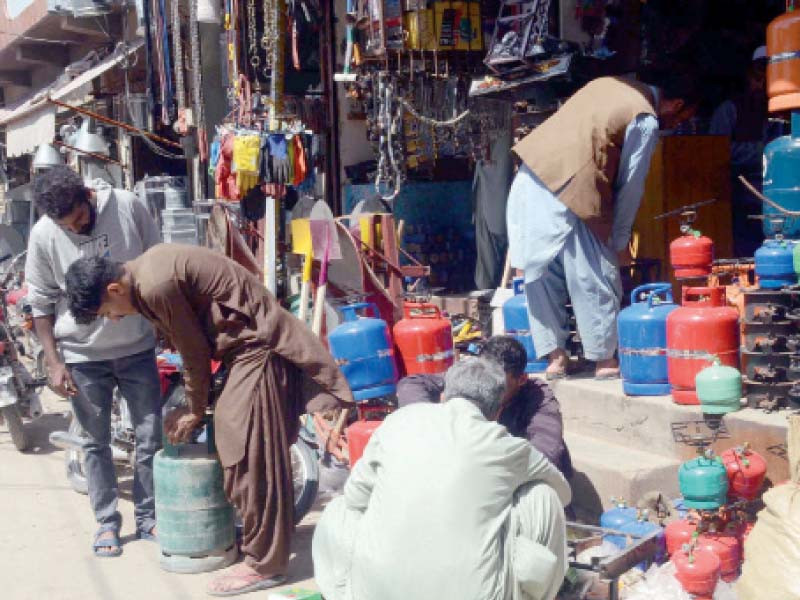 ---
QUETTA:
People faced great hardship in Quetta and other parts of Balochistan in the acquisition of liquid petroleum gas (LPG) after the suspension of the natural gas supply due to the damaged pipelines.
Flash floods swept away gas pipelines and power supply pylons in Bolan district of Balochistan, causing suspension of electricity and gas supply to many parts of the province.
"There is no gas supply and there is also a shortage of LPG in the city causing great hardship for the local residents," Nisar Khan, a resident of Nawakilli in Quetta told The Express Tribune.
Chief Minister Balochistan also took notice of the shortage of LPG and directed the administration to take steps to ensure its availability.
"The price of LPG has reached Rs500 per kilogram due to higher demands," Shah Hussain Tareen, a local journalist said.
It may be recalled that the floods swept away 12 and 24 inches gas pipelines near Bibi Nani Bridge, Bolan area of Balochistan. The gas supply to Quetta city from Zarghoon also stopped due to it.
The Bibi Nani Bridge collapsed due to torrential downpour in Bolan, creating further difficulties for the general public as Balochistan remains cut off due to destruction of bridges and road links.
Published in The Express Tribune, August 28th, 2022.