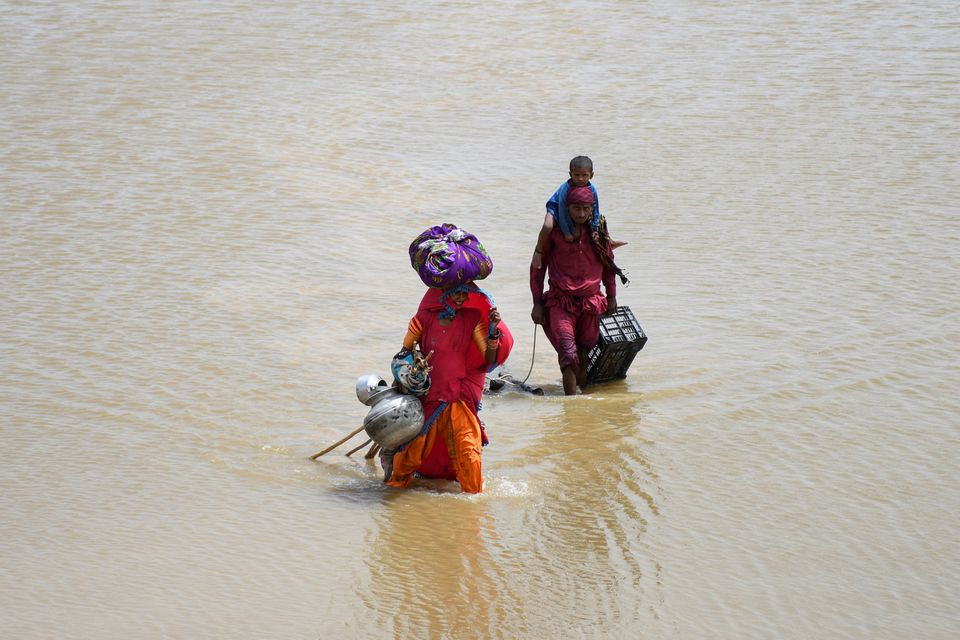 ---
ISLAMABAD:
In the wake of massive devastation caused by the flash floods across the country, National Assembly Speaker Raja Pervez Ashraf on Friday announced the donation of one month's salary of all MNAs, including himself, and a two-day salary of all employees of lower house of parliament for the rescue, relief and rehabilitation of flood affectees.
According to a statement, Ashraf, presently in Canada to attend the 65th Commonwealth Parliamentary Assembly, raised the situation during his various meetings with the speakers of Canada, Australia, Malaysia, the Secretary General of the Inter-Parliamentary Union and others and apprised them of the damages done by floods.
In his meetings with the expatriate community, the speaker also appealed to the overseas Pakistanis, philanthropists and well-placed Pakistanis to come forward, shedding all political, religious or cultural differences and unite as one nation to jointly help their brothers and sisters in distress.
Read more: UN 'Flash Appeal' for flood victims to be launched on Aug 30
In line with the instructions of the speaker, the National Assembly of Pakistan is also establishing a special counter to coordinate the donation activities, it added.
The enormity of the monstrous floods was increasing with each passing day, with the death toll and the number of marooned people escalating at a rapid pace.
Describing the devastating floods as "a national emergency", the government on Thursday appealed to the "national spirit" of the people to come forward and extend their helping hand for the relief of the marooned people.
The National Disaster Management Authority (NDMA) put the nationwide death toll from the rains and floods at 937.
According to the latest data, the floods have wreaked havoc in 116 of the country's 160 districts, which roughly translates into three-fourths of the country. Overall, the NDMA said 4,254,740 people were affected by the floods, including 215,997 people living in relief camps.
Meanwhile, a United Nations 'Flash Appeal' is to be launched simultaneously in Geneva and Islamabad on August 30.