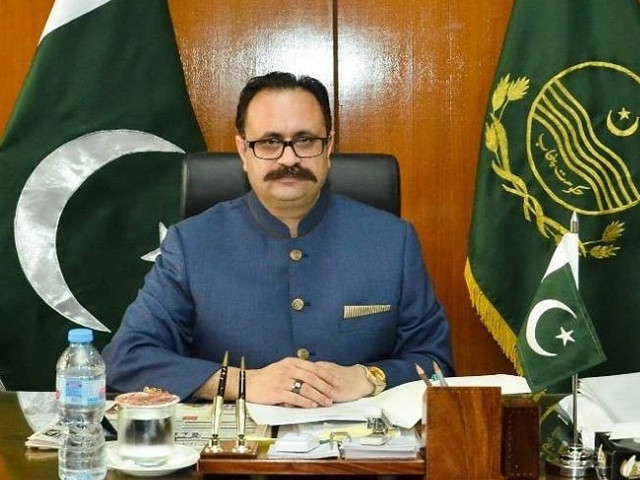 ---
MUZAFFARABAD:
Azad Jammu and Kashmir Prime Minister Sardar Tanveer Ilyas Khan has welcomed the launch of Muzaffarabad based "Print and Digital Media Association" (PDMA), expressing the hope its members would utilise their full abilities for the betterment of their community and society at large.
Felicitating the PDMA office bearers, he stated that the importance of print media could never peter out because people subscribed to the newspapers and magazines under a firm belief that the information contained in the publications would be fact-based, plausible and beneficial.
Similarly, the digital media was also gaining significance because it facilitated social interaction and connected people in ways never before possible, added the premier who has himself studied journalism apart from law and business administration.
He maintained that not only that the PDMA president Tariq Naqash was regarded as the most respected and seasoned journalist of state but all other office bearers were also well-known professionals in their respective journalism genres, and therefore he had no qualms about saying that the association would bring a marked improvement in the performance of its members which would subsequently enhance the credibility and quality of their respective publications.
Also read: AJK to hold local body polls in September
Meanwhile, in a phone call to Naqash later in the afternoon, the prime minister congratulated and assured him that since his government had already taken a number of steps to assist and encourage media fraternity, it would fully coordinate and cooperate with the PDMA to grasp and address the issues faced by the people associated with print and digital media.
"We will leave no stone unturned to help you in your endeavours to resolve the problems of the journalist community and institutions because we want to strengthen our media, regardless of its leanings. We want the world to know that while Indian government and its puppet administration in occupied Kashmir are constantly tormenting Kashmiri journalists to stifle media, we are facilitating and supporting them without any discrimination," he told the PDMA president.
Earlier, a largely attended meeting of print and digital media workers unanimously chose Tariq Naqash of Dawn, Zaheer Jugwal of daily Khabarnama and Abbas Gardezi of daily The News as president, secretary general and treasurer, respectively, of PDMA.
Other office bearers included patron in chief Dilpazeer Abbasi of Daily Jammu Kashmir, chairman Javed Iqbal Hashmi of Daily Khabrain, senior vice president Sarfaraz Khawaja of Daily Subh-e-Nau, vice presidents Younis Niazi of Daily Shadab and Azra Hafeez Salib of Weekly Aaghaz, additional secretary general Jahangir Awan of Daily Mahasib, deputy secretary Nasreen Shaikh of Daily Siasat, joint secretary Raja Ejaz of Daily Rahbar and secretary information Muhammad Shabbir Awan of Independent News of Pakistan (INP).
The Advisory Council was also formed on the occasion which included Raja Amjad Khan of Daily Domel, Muhammad Aslam Mir of Daily Dunya, Naseer Anwar of Daily Shamal, Syed Arif Bahar of Weekly Akhbar-e-Jahan, Zulfiqar Butt of Daily Jammu Kashmir Times, Abdul Wajid Khan of Sabah News Agency, Farooq Mughal of APP, Abid Abbasi of Weekly Sada-e-Kashmir and photojournalists Shabbir Anjum of ONLINE and Ahmed Butt of Daily Jammu Kashmir Times.
The new body has announced giving awards to its members producing best features, news stories and columns through a quarterly competition.
COMMENTS
Comments are moderated and generally will be posted if they are on-topic and not abusive.
For more information, please see our Comments FAQ