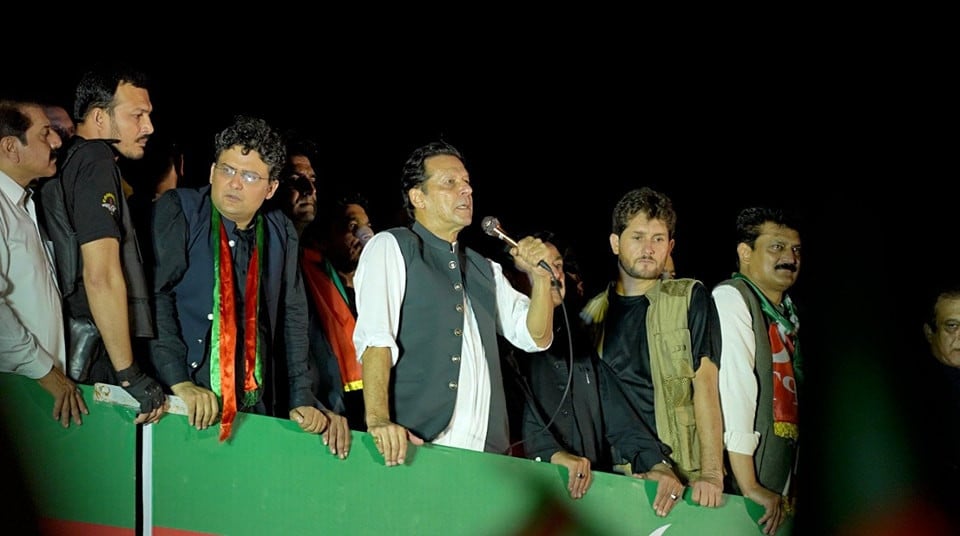 ---
ISLAMABAD:
Pakistan Tehreek-e-Insaf (PTI) Chairman Imran Khan on Tuesday said that he never accepted any pressure in the past nor would he come under it now, stressing that the world had seen with whom the Pakistani nation stood.
The PTI chief is facing contempt of court proceedings at the Islamabad High Court, as well as terrorism charges for his fiery speech at F-9 Park in Islamabad in which he allegedly threatened the police and a female judge.
The former prime minister chaired a consultative session with top party leaders on the prevailing political situation in the country, the future strategy of the party, PTI public meetings' schedule and other related matters.
Sources said that the meeting decided to press ahead with its demand for early general elections in the country. The PTI leadership resolved that no pressure would be accepted in this regard.
During the meeting, the PTI chairman was briefed about the preparations for the upcoming by-elections and the former prime minister's mass-contact movement. It was unanimously decided that Imran would hold rallies as per schedule.
Addressing the meeting, Imran said that the world had seen with whom the Pakistani nation stood. "I did not came under any pressure in the past and I will not come under any pressure now," he said, adding that they would continue their efforts to improve the country's system.
COMMENTS
Comments are moderated and generally will be posted if they are on-topic and not abusive.
For more information, please see our Comments FAQ