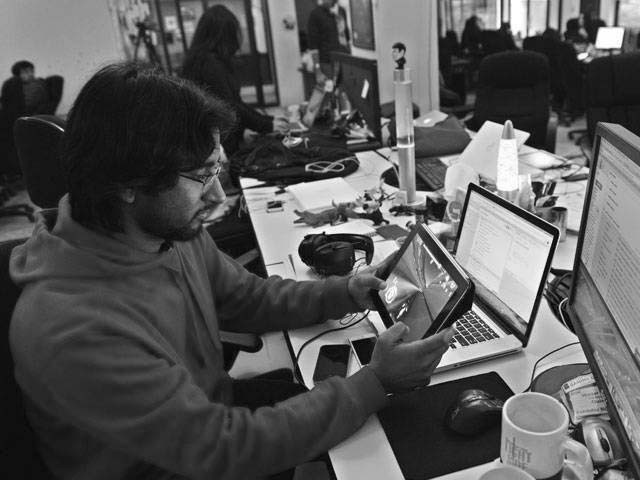 ---
KARACHI:
A financial startup has launched Pakistan's first digital wealth management company, as it won the required regulatory approvals and raised initial investment of $2.1 million from domestic and global investors.
"Mahaana Wealth has secured regulatory approvals from the Securities and Exchange Commission of Pakistan (SECP) to introduce technology-led investment management in Pakistan and recently closed its $2.1 million pre-seed round, which will contribute directly to meeting the regulatory capital requirements," the startup said in a statement on Tuesday.
The firm was established after the SECP undertook required policy reforms and introduced new licence categories such as digital asset management and digital investment advisers.
The reforms removed bottlenecks restricting individuals from opening and operating retirement and saving accounts. "We are glad we were part of the consultations and are now geared up to turn that into reality," Mahaana Wealth Founder Muhammad Shamoon Tariq said.
The fintech startup graduated from Y Combinator's W22 batch and got an initial investment from Mattias Martinsson (founder of Tundra Fonder). Vostok Emerging Finance (Sweden), SparkLabs Group (Korea and Hong Kong), and local strategic partner IGI Holdings (JV partner of Nestle in Pakistan) were among the lead financiers in the pre-seed round.
"In a country where more than 50% of the population is under debt and spends 30% of their monthly income on repaying debt, the company sees opportunities for every person in Pakistan to create a financial security net in the form of building their savings and retirement funds," said Tariq, who is an ex-partner of Tundra Fonder (Sweden).
The company aims to leverage latest financial technology to create a platform to take onboard over 50 million working class of Pakistan to invest their savings and pensions based on their unique circumstances, he said.
Such savings and pension models have been in practice for decades in developed countries including Sweden and the US. The higher saving rate makes a significant contribution in boosting the domestic economy.
Pakistan lags significantly behind in individual savings rate and has only 250,000 individual investors base (0.02% population penetration) compared to 6 million in Sweden (60% penetration).
The main deterrents to financial inclusion are lack of awareness, regulatory hurdles, and trust in the financial system. The company has worked actively with the regulator for policy reforms restricting financial inclusion.
Published in The Express Tribune, August 24th, 2022.
Like Business on Facebook, follow @TribuneBiz on Twitter to stay informed and join in the conversation.
COMMENTS
Comments are moderated and generally will be posted if they are on-topic and not abusive.
For more information, please see our Comments FAQ