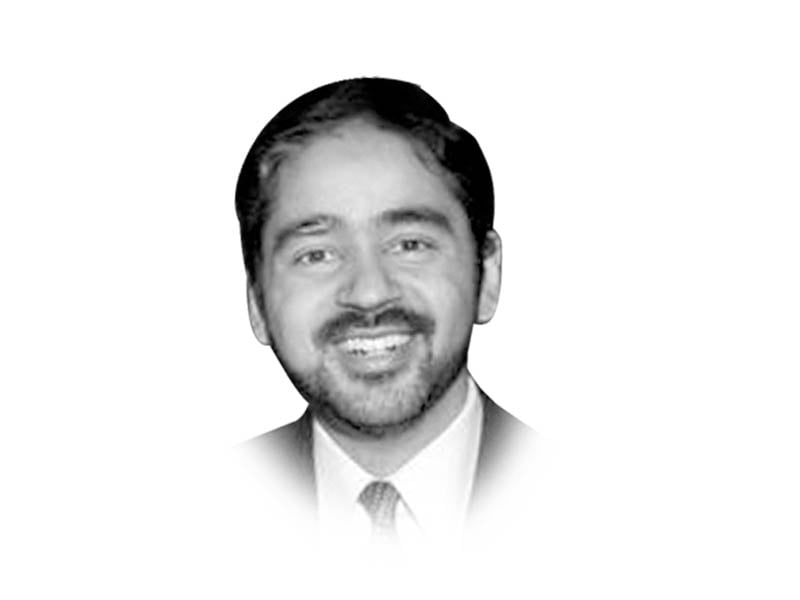 ---
The continued floods in parts of Balochistan and Sindh demonstrate both our inability to confront climate change, and our insistence on blaming climate change for our inability to govern, plan and deliver. First things first. Climate change is a real and an existential threat to humanity. Pakistan, like every other country on the planet is vulnerable — with our poorest communities being at the highest risk of losing their lives, homes and livelihoods.
This takes me to my second point, while there should not be any denial of climate change, finding refuge in climate change for governmental incompetence at every level is indecent on one level and an outright falsehood on another. There is no question that the rainfall in Sindh and Balochistan continues to be significantly higher now than it has been in the past. But this is not an excuse for illegal construction, rampant corruption, lack of trained staff to address emergencies, and policies that are reactive rather than proactive. Too often the government action these days is often in response to a viral video. It is particularly important, and painful, to note that vulnerable communities, including those that are at the lowest end of the economic spectrum, are unlikely to have the time or the resources to videos, or create trends that make our authorities take note in a reactionary manner. These communities continue to suffer, from climate change, and our collective apathy.
In the area of health, countries like Pakistan, and communities that are socio-economically disadvantaged get hit several times. First, climate change creates long episodes of illnesses ranging from respiratory disorders to skin diseases, then flash floods lead to loss of livelihoods and crops (hence higher levels of malnutrition), followed by increase in water-borne diseases that often follow the floods. Finally, inability to access adequate healthcare bookends a life that is shaped by societal injustice.
This ought to change.
First — this is our collective problem, not just an issue of only those in power. In the last few weeks, those who are in, and those who are out of the power corridors have not demonstrated the slightest seriousness and empathy that tens of thousands of affected families deserve. So much for the slogans of public service, progressive values, real change, actual freedom, etc. This goes for the general public as well. If discussions in drawing rooms or on (electronic or social) media are anything to go by, there is little interest in the lives of tens of thousands of those who are affected by the devastation — and those who have been paying the price of climate change and corruption nexus for well over a generation, or more. It may be that those who die today are nameless because we choose never to learn their names, or there are too many to count, or of too little consequence to be counted, but we should remember that the worth of a society is measured by how it treats, and protects, the most vulnerable.
Second — we have to recognise that climate change is not simply an issue that is the domain of the Met or disaster response authorities. This requires everyone, from urban planners to health professionals, engineers to economists, policymakers to politicians, to play their part. This also means to think about the issues holistically, and beyond celebrating billion or trillion tree planting drives. This also means to create awareness in students and citizens through messaging that is effective, easy to understand and repeated frequently. There are some lessons to be learned by our effective anti Covid-19 campaign that shielded the country from the outcomes seen in many of our neighbours. It is true that every country is vulnerable, and all of us have to act together globally, but just like Covid-19, it is also true that every country and every region has to have a local robust plan, prioritising the most vulnerable. We have done well in some pretty dark times, we can continue to do well in others as well.
Published in The Express Tribune, August 23rd, 2022.
Like Opinion & Editorial on Facebook, follow @ETOpEd on Twitter to receive all updates on all our daily pieces.
COMMENTS
Comments are moderated and generally will be posted if they are on-topic and not abusive.
For more information, please see our Comments FAQ