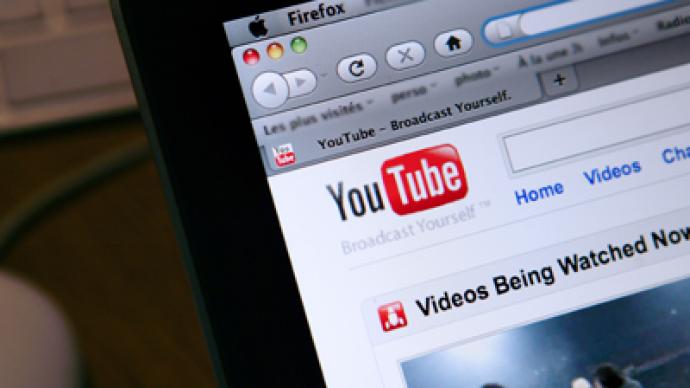 ---
A day after Pakistan Electronic Media Regulatory Authority (Pemra) banned satellite channels to broadcast former prime minister Imran Khan's speeches live, online video sharing platform YouTube services were also disrupted in parts of the country during the PTI chief's speech at Liaquat Bagh in Rawalpindi on Sunday.
Internet outages tracking organisation NetBlocks confirmed the disruption. "Real-time network data show the disruption in effect on some but not all mobile and fixed-line internet providers in Pakistan during the live-streamed speech. Access was restored after the speech concluded. The study is taken from a sample size of 100 measurements from 14 vantage points across Pakistan," it said.
Taking to Twitter, Imran Khan blamed the government for blocking YouTube midway through his speech. "After Pemra blocked live transmission of my Pindi jalsa speech on TV channels, Imported gov[ernmen]t blocked YouTube midway through my speech," he added.
Former premier said the move showed desperation of those who for "their self-interest are willing to push Pakistan towards political and economic chaos".
Read more: PEMRA imposes ban on broadcasting Imran Khan's live speeches
"The fascist Imported gov[ernmen]t sunk to a new low today by banning live coverage of my speeches on TV & then blocking YouTube temporarily during my speech at Liaquat Bagh. All this after continuous intimidation of media persons & taking channels off air earlier," he wrote in another tweet.
He said that the move was a gross violation of freedom of speech and it also negatively affects the digital media industry and the livelihoods of many. "What they need to understand is that no matter what they do, they cannot suppress the will of the people which is Haqeeqi Azadi," he added.
Digital rights advocate Usama Khilji lambasted the disruptions and dubbed it "outrageous arbitrary censorship", calling on the government and the Pakistan Telecommunication Authority (PTA) to provide an explanation.
"No law allows political censorship of online platforms," Khilji said.
On Saturday, Pemra imposed a ban on broadcasting live speeches of Imran Khan on all satellite TV channels with immediate effect. "It has been observed that Mr Imran Khan, Chairman Pakistan Tehreek-e-Insaf, in his speeches/statements is continuously alleging state institutions by leveling baseless allegations and spreading hate speech through his provocative statements against state institutions and officers which is prejudicial to the maintenance of law and order and is likely to disturb public peace and tranquility," a statement from the regulatory authority read.
Pemra said that after analysing the content of Imran's speech, it has been observed that the content was aired live by the licensees without effective time delay mechanism which is the violation provisions of Pemra laws and in disobedience of judgments passed by the honourable courts.
Read more: Coalition parties demand action against Imran for 'threatening' woman judge, police
The media watchdog, however, said that the recorded speeches of the former PM would only be permitted to be aired after effective delay mechanism is put in place in order to ensure effective monitoring and editorial control in conformity with Pemra laws.
While addressing a protest rally in Islamabad yesterday, Imran Khan had warned the IG and DIG of Islamabad police, saying that he will not spare them and register a case against them for "torturing" party leader Shahbaz Gill during physical remand.
He also called out Additional District and Sessions Judge (ADSJ) Zeba Chaudhry for approving police request of physical remand despite knowing that Gill was subjected to "torture". "We will not leave you [Zeba] and will also file a case against her."
Soon after Imran's speech, the coalition parties demanded action against the former premier. Interior Minister Rana Sanaullah also vowed to take legal action against Imran for "threatening" the woman judge and police officials.
COMMENTS
Comments are moderated and generally will be posted if they are on-topic and not abusive.
For more information, please see our Comments FAQ