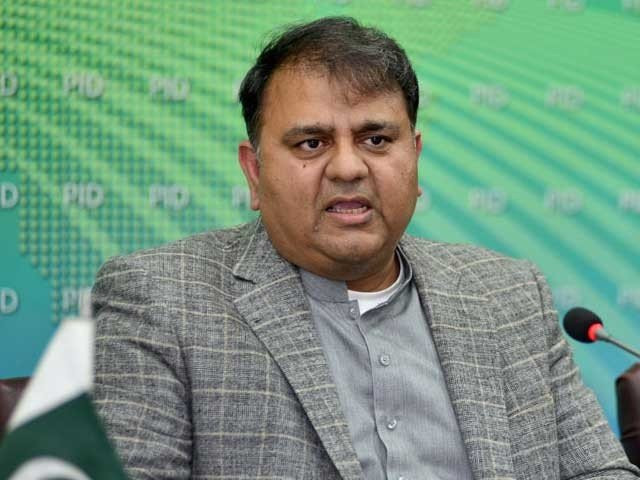 ---
ISLAMABAD:
Pakistan Tehreek-e-Insaf (PTI) leader Fawad Chaudhry on Saturday called for the formation of an independent panel to investigate Shahbaz Gill's torture allegations.
The former information minister suggested the names of PTI's Shireen Mazari, PPP Senator Mustafa Khokar and PML-N's Khwaja Saad Rafique to probe the custodial torture claims.
Read More: Gill subjected to 'sexual abuse', claims Imran
"In my personal opinion, Khawaja Saad Rafique, Mustafa Nawaz Khokhar and Dr. Shireen Mazari should form a panel to investigate the torture being inflicted on Shahbaz Gill, and to bring those involved in it to the forefront," he wrote.
"This way, there would be no accusations of the panel being pro-PTI either," he added.
میری ذاتی رائے میں خواجہ سعد رفیق، مصطفی نواز کھوکھر اور ڈاکٹر شیریں مزاری پرپینل بنا دیں جو ڈاکٹر شہباز گل پر تشدد کی انکوائری کرے اور ملوث لوگوں کو شناخت کر کے کٹہرے میں لائے، اس ہینل پر یہ الزام بھی نہیں لگ سکتا کہ یہ Pro PTI ہے

— Ch Fawad Hussain (@fawadchaudhry) August 20, 2022
PTI hands over evidence of abuse to Islamabad Police
The PTI also handed over 'evidence' of Gill being allegedly tortured to the Islamabad Police on Saturday. Several PTI leaders including Fawad Chaudhry, Shireen Mazari and Ali Nawaz Awan reached the Police Line Headquarters and handed over the evidence to the authorities.
While speaking to the media, Awan said the party had photographic evidence which was submitted to the police.
Read: Local US channel covers Gill's arrest, varsity says not part of faculty this semester
According to Express, Raja Khurram Nawaz said that statements have been recorded in this regard and justice will soon be served after the evidence is presented in the Islamabad High Court.
On Friday, PTI chief Imran Khan said in a tweet that his chief of staff was being physically and sexually abused in custody. He vowed that he would leave no stone unturned to bring to justice those who were responsible for mentally and physically torturing his aide.
"All the pictures & videos show clearly [Shahbaz] Gill was tortured both mentally & physically incl[uding] sexual abuse - most too gruesome to relate. He was humiliated to break him down," he tweeted.
میں ہر شہری کو دعوت دے رہا ہوں کہ ہمارےساتھ ریلی میں شریک ہو اور (ظلم و بربریت کیخلاف) احتجاج میں اپنی آواز بلند کرے۔

— Imran Khan (@ImranKhanPTI) August 19, 2022
Amnesty International takes notice
Global human rights group Amnesty International also called for an inquiry into the alleged torture of Gill.
The rights group expressed concern regarding the allegations made by the PTI leader's lawyers of physical abuse being inflicted on him while in custody.
PAKISTAN: Amnesty International is concerned about the allegations of torture being made by the lawyers of @SHABAZGIL, and calls for an immediate, effective and impartial inquiry investigating these claims.

— Amnesty International South Asia (@amnestysasia) August 19, 2022
Imran to lead rally in protest
Earlier, Fawad said in a statement that the party strongly condemned the physical, mental and sexual violence against Gill, adding that he was "stripped naked and tortured".
Fawad said that any decent person could not support such violence which was why it was being condemned by all political parties. "The medical reports and photos showed that Gill was subjected to inhuman treatment and all the reports are being handed over to the relevant institutions," he said.
Read More: PPP senator lashes out at govt for 'physical torture' on PTI's Gill
Fawad announced that Imran Khan would lead a rally against the torture from China Chowk Islamabad to F-9 Park, saying organisations of all divisional headquarters across the country would take out rallies, which would be led by the local leadership and PTI chairman would address them.
The PTI leader was arrested earlier this month from Bani Gala Chowk in Islamabad, on charges of sedition and inciting the public against the state, days after his controversial remarks aired on a TV channel went viral on social media.
COMMENTS
Comments are moderated and generally will be posted if they are on-topic and not abusive.
For more information, please see our Comments FAQ