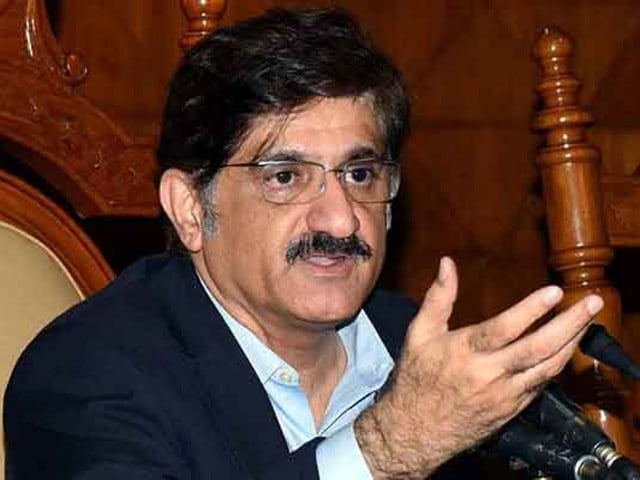 ---
KARACHI:
The Sindh Chief Minister Murad Ali Shah has approved a summary sent to him by the Universities & Boards Department for the appointment of permanent Vice Chancellors of six universities in the province.
The summary recommended that the process should be completed as soon as possible, so that the administrative and teaching processes at the universities are not affected.
According to the summary, the tenure of Mehran University's VC ended in January 2022 following which Dr Taha Hussain was appointed as acting VC on a temporary basis. Similarly, the VC of Liaquat Medical University completed his term in October 2021, following which Dr Ikram Uddin was temporarily handed the acting charge.
Dr Noor Ahmed Sheikh was appointed acting VC of Benazir Bhutto University of Technology and Skills Development after its vice chancellor served out his tenure on March 7. Prof Syed Meer Muhammad Shah became the acting VC of IBA Sukkur on July 22, 2020, while Dr Bhai Khan Shar has been acting as VC of Shaheed Allah Bukhsh University of Art and Design since Sept 8, 2020. Moreover, Dr Samreen Hussain has been serving as acting VC of the Aror University of Art, Architecture Design and Heritage for the last three months.
The summary states that approval should be given for the fulfillment of requirements for the appointment of permanent VCs at these universities, so that daily operations of these institutions of higher learning are not affected.
The Chief Minister approved the Department of Universities & Boards summary and granted them permission to fulfill the requirements for the appointments of permanent VCs.
Meanwhile, Dr Anila Ataur Rehman, the vice chancellor of Shaheed Mohtarma Benazir Bhutto University of Larkana, will complete her tenure on Sept 24, 2022. She has requested the Chief Minister in a letter that requirements for the appointment of a new VC should be fulfilled before her retirements, so that the university's affairs are not affected.
Show-cause notices to Principals
The Director College Education Karachi on Friday issued show cause notices to the principals of 73 Government Degree Colleges in the city for not complying with his directives.
A few days ago, the Director had directed the principals to create Excel sheets with a list of the faculty members of their respective colleges and send it along with all records to a WhatsApp number provided by the Directorate.
However, the principals did not take the directives seriously. Subsequently, the Director sent them reminders on August 16, but the principals ignored them too. The Director then issued notices to them to explain why departmental action should not be taken against them for negligence.
Published in The Express Tribune, August 20th, 2022.
COMMENTS
Comments are moderated and generally will be posted if they are on-topic and not abusive.
For more information, please see our Comments FAQ